ESA astronaut snaps selfie on spacewalk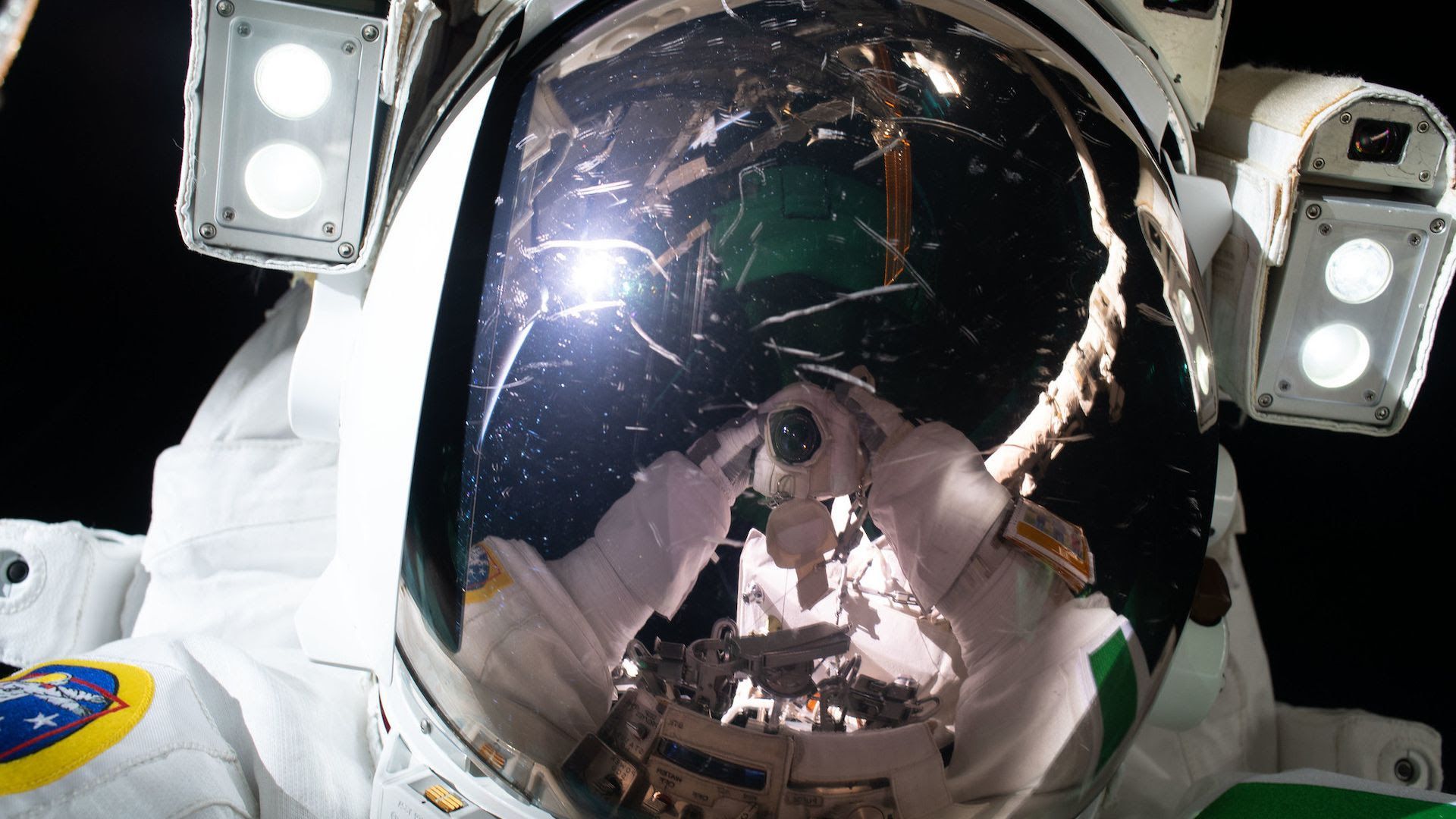 Spacewalks are busy for astronauts making repairs outside the International Space Station, but there's usually time for a quick selfie.
What's happening: European Space Agency astronaut Luca Parmitano snapped this photo of himself while making repairs to an instrument designed to detect cosmic rays during a spacewalk on Jan. 25.
Parmitano is scheduled to return to Earth with his space station crewmates — NASA's Christina Koch and Russia's Alexander Skvortsov — on Thursday.
Flashback: Parmitano had a scary moment in 2013 when his helmet started to fill with water during a spacewalk, forcing him to rush back to the airlock to remove his suit.
Parmitano recovered from the mishap, but NASA put a number of safety precautions in place during subsequent spacewalks to make sure it wouldn't happen again.
Go deeper: The big business of tracking junk in space
Go deeper