Top Democrats react to "quality checks" at Iowa caucuses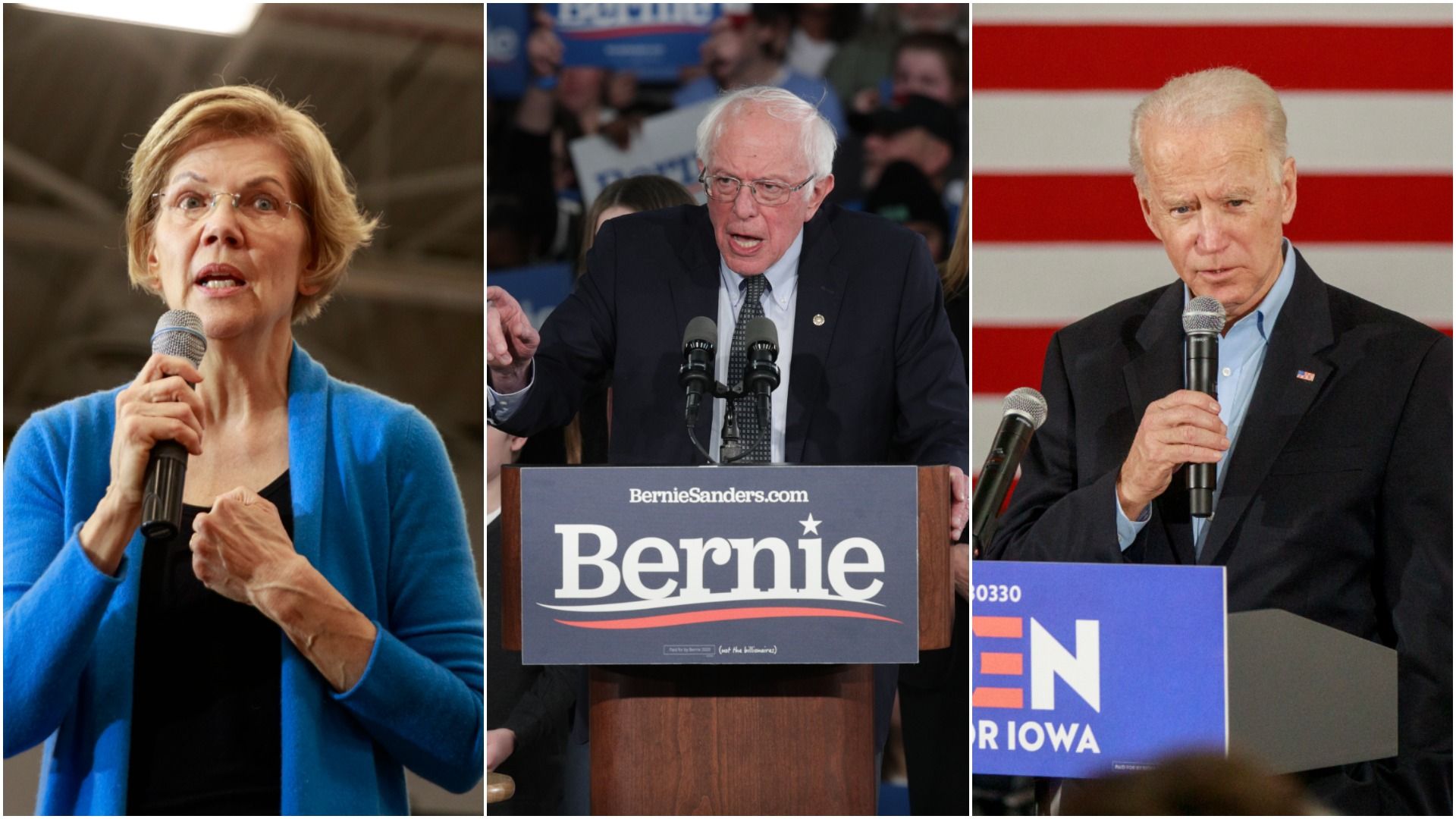 Democratic candidates had to improvise to keep supporters entertained Monday, as they took the stage to address the "quality checks" that delayed results in the Iowa Democratic caucuses past 11 pm local time.
What's happening: "Looks like it's going to be a long night, but I'm feeling good," said former Vice President Joe Biden when he took the stage in Des Moines. Speaking just before him, Sen. Amy Klobuchar urged supporters to "stay up. Let's stay in good spirits."
What's new: "We found inconsistencies in the reporting of three sets of results. In addition to the tech systems being used to tabulate results, we are also using photos of results and a paper trail to validate that all results match and ensure that we have confidence and accuracy in the numbers we report," said Iowa Democratic Party spokesperson Mandy McClure.
Des Moines County Democratic chair Tom Courtney is blaming election technology for the delay and calling a new caucus reporting app "a mess," AP reports.
"The app is the issue, and the hotline is smoked," volunteer Joe Galasso told NBC News.
What the candidates are saying:
Sen. Amy Klobuchar was the first to address supporters amid the delay: "We know there are delays, but we know one thing: We are punching above our weight." She added: "We are going to be here, it looks like, for a long time tonight. Let's stay up. Let's stay in good spirit."
Former Vice President Joe Biden took to the stage from Des Moines: "Looks like it's going to be a long night, but I'm feeling good. ... Well, the Iowa Democratic Party is working to get these results, uh, get them straight. And I want to make sure they are very careful in their deliberations."
Biden's counsel issued a letter to Iowa Democratic Party executive director Kevin Geiken, amid reports that the app that was supposed to relay results had failed: "[W]e believe that the campaigns deserve full explanations and relevant information regarding the methods of quality control you are employing, and an opportunity to respond before any official results are released."
Sen. Bernie Sanders also briefly spoke to supporters as the clock approached midnight: "I have a strong feeling that at some point the results will be announced, and when those results are announced, I have a good feeling we're going to be doing very well here in Iowa."
Sen. Elizabeth Warren told supporters "it is too close to call, so I'm just going to tell you what I do know," before delivering what appeared to be a standard stump speech.
Former South Bend Mayor Pete Buttigieg struck a positive tone: "We don't know the results, but we know by the time it's all said and done, Iowa, you have shocked the nation, because by all indications, we are going on to New Hampshire victorious."
Go deeper: Iowa Democrats rush "quality checks" after "inconsistencies"
Go deeper