S&P 500 earnings on pace for 4th straight negative quarter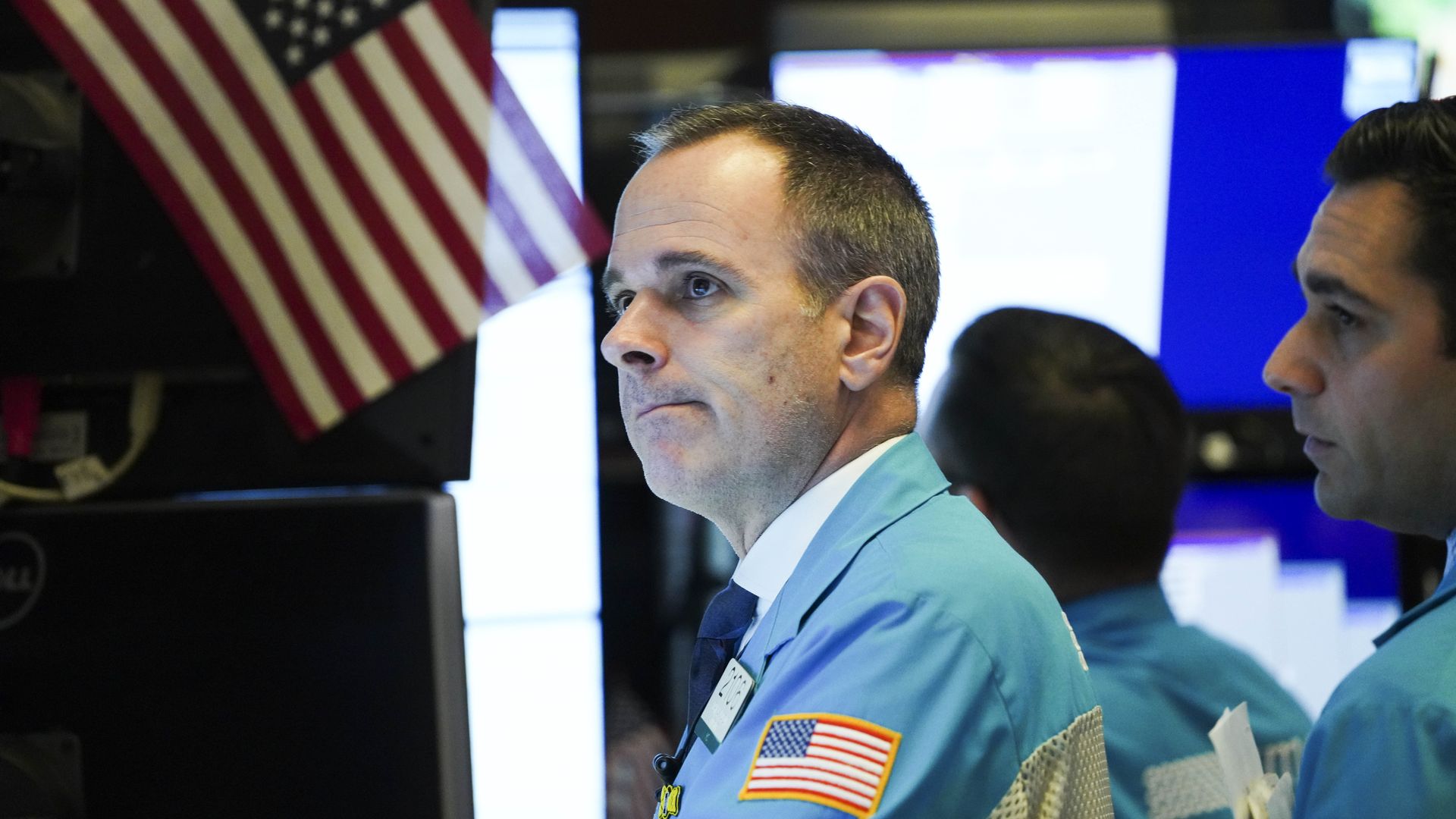 Strong earnings reports from buzzy tech companies like Amazon and Microsoft have dominated headlines, but the numbers for the broader market remain negative.
What's happening: With 45% of S&P 500 having reported earnings, FactSet estimates an overall earnings decline of 0.3% for the quarter.
That's smaller than the 1.8% decline its analysis showed during the previous week.
By the numbers: The percentage of companies that have reported actual EPS above estimates is 69%, below the five-year average.
In aggregate, companies are reporting earnings that are 4.1% above the estimates, which is also below the five-year average.
65% of companies have reported actual sales above estimates, which is higher than the five-year average.
Between the lines: IT and consumer discretionary companies have delivered the greatest positive earnings surprises, offsetting weakness in the industrials sector.
Go deeper: UBS issues a warning on earnings
Go deeper