Biden says he could still work with Republicans despite impeachment attacks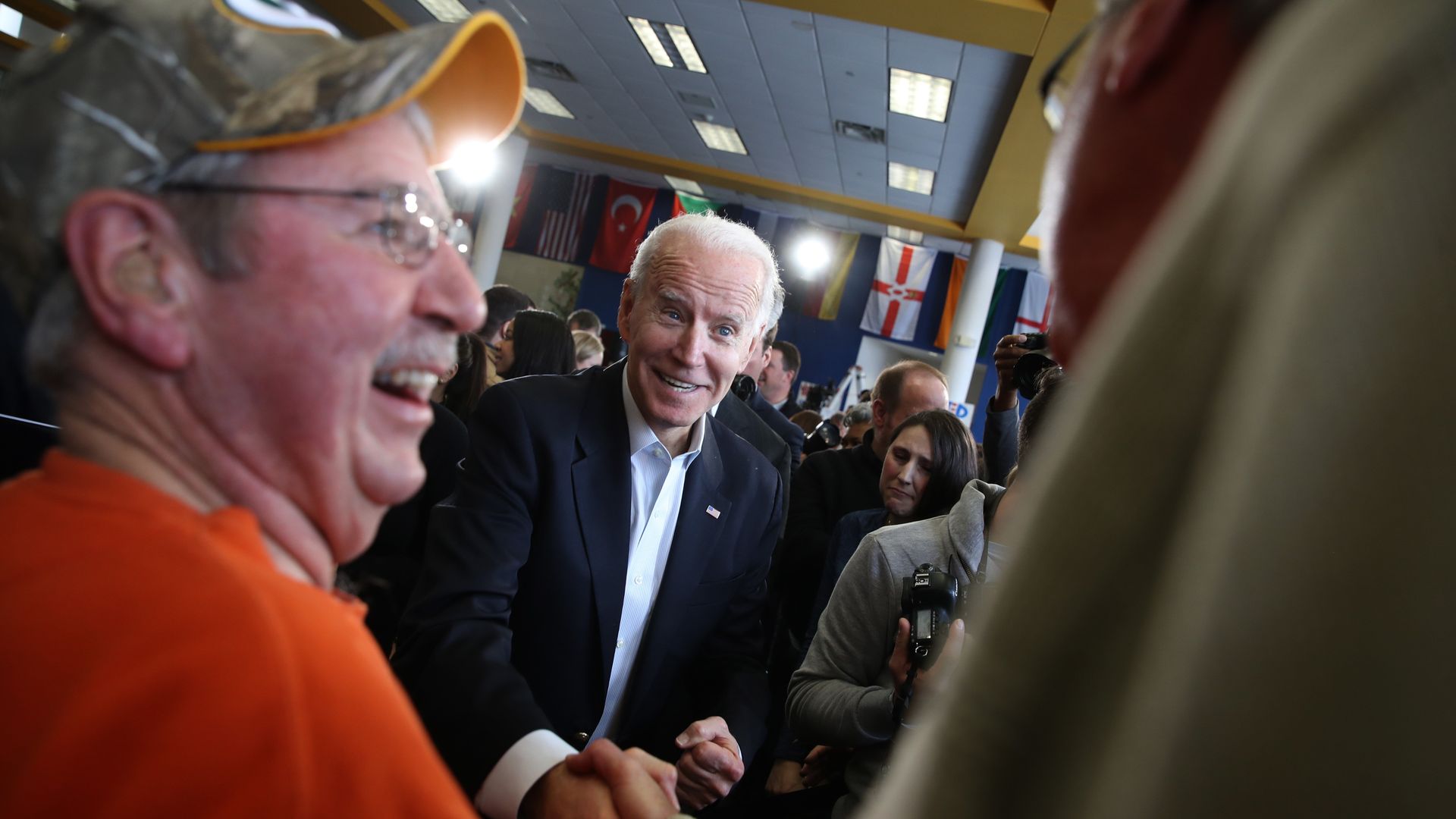 Former Vice President Joe Biden told NBC's "Today" that President Trump's impeachment trial hasn't "shaken" his faith that he will be able to work with "at least some" Republicans if he's elected president, adding, "I think you're going to see the world change with Trump gone."
Why it matters: Trump's legal team and a number of Republicans have sought to use the trial to scrutinize Hunter Biden's position on the board of the Ukrainian gas company Burisma, arguing that the president had a legitimate reason to pressure Ukraine into investigating the Bidens.
Some Republicans had even demanded that the Bidens be called to testify if a Senate vote to call White House officials as witnesses succeeded.
Sen. Joni Ernst (R-Iowa) on Sunday also told Bloomberg that there could be an immediate push to impeach Biden over his actions in Ukraine if he's elected, despite there being no evidence of wrongdoing.
What he's saying: "My hope is he won't be majority leader anymore," Biden said when asked if he could still work with Senate Majority Leader Mitch McConnell (R-Ky.).
When pressed about his son's work, Biden said, "No one's found anything wrong with his dealings with Ukraine, except that they say it sets a bad image."
Biden denied that Hunter Biden took the position because Burisma wanted "access" to the Obama administration, claiming, "You're saying things you do not know what you're talking about. No one has said that — who said that?"
Hunter Biden admitted in an interview with ABC News in October that he probably wouldn't have been named to the board if his father wasn't vice president.
Go deeper: Biden surrogates test electability argument ahead of Iowa clash with Sanders
Go deeper