Raising Bernie as Bernie rises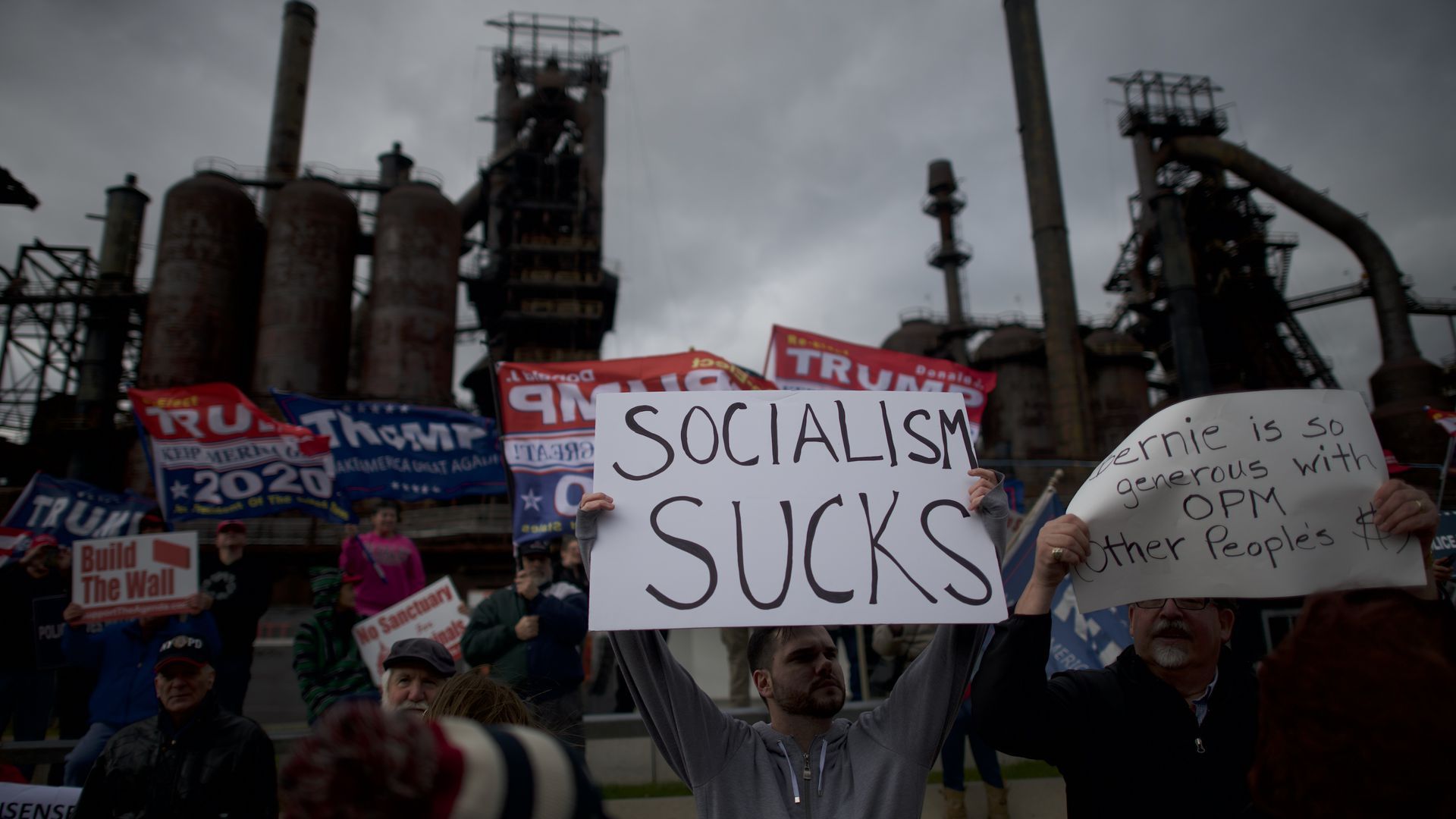 Bernie Sanders has surged to the front of the polls ahead of Monday's Iowa caucuses. And some of Trump's political advisers say they are doing their best to help him stay there.
Behind the scenes: "We're trying to promote the rise," said a Trump adviser. "The campaign has been pumping up the national messaging behind Bernie, pushing out fundraising emails. When you attack his policies, it gets the media to talk about him."
The adviser said that highlighting Sanders, a self-described democratic socialist, helps Trump put the whole field of Democrats under a socialist umbrella.
But a senior White House official told me that even if they agreed it would be nice to face Sanders in the general election, they were skeptical that the campaign had the capacity to help a Democratic candidate win. "We tried it with Pocahontas and look how that went," the official said.
Another senior White House official said the campaign's efforts to elevate Sanders seemed more reactive than strategic.
Between the lines: Trump advisers, including two senior White House officials, told me that elevating Sanders is far from the main reason so many Trump surrogates are going to Iowa. They want to get free media coverage. And it's working, with the Trump team's visit dominating the front page of Iowa's Des Moines Register the week before the caucuses.
A Trump adviser told me they plan to do the same for future Democratic primary contests.
Go deeper: Biden surrogates test electability argument ahead of Iowa clash with Sanders
Go deeper