Poll: Majority believe Trump abused power and obstructed Congress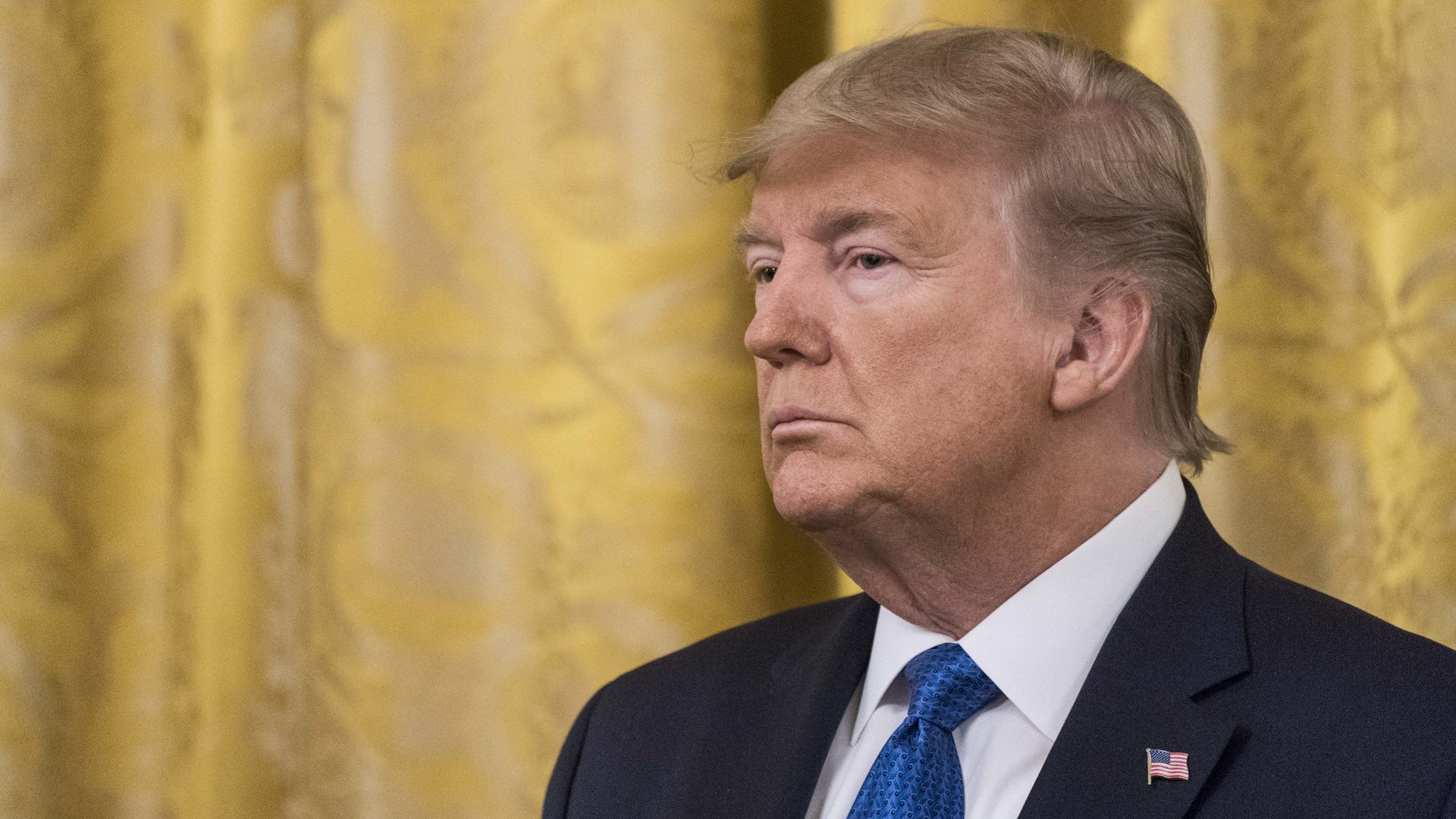 A majority of Americans believe President Trump abused his power by asking Ukraine to investigate his political opponents and obstructed Congress by withholding documents and executive testimony during the impeachment inquiry, according to an NBC/WSJ poll of 1,000 registered voters.
Why it matters: Most Americans believe that the articles of impeachment against Trump are accurate, but they remain divided on whether they justify his removal from office. 46% of voters polled said he should be removed, while 49% said he should remain — a similar margin to the results of a December NBC/WSJ poll conducted before the trial.
By the numbers: 84% of Democratic voters support Trump's removal from office, while 91% of Republicans oppose it. 45% of independents back removal, and 50% oppose it.
52% of those polled said they believe Trump abused his power by withholding military aid to Ukraine in exchange for investigations into Joe and Hunter Biden.
53% said they believe he obstructed Congress by not cooperating with the impeachment investigation and by ordering government employees to ignore subpoenas.
Methodology: This poll was conducted throughout Jan. 26–29 of 1,000 registered voters — more than half of whom were reached by cellphone — and it has an overall margin of error of ±3.1 percentage points.
Go deeper: The daily highlights from Trump's Senate impeachment trial
Go deeper