John Kelly: Impeachment without witnesses "seems like a half trial"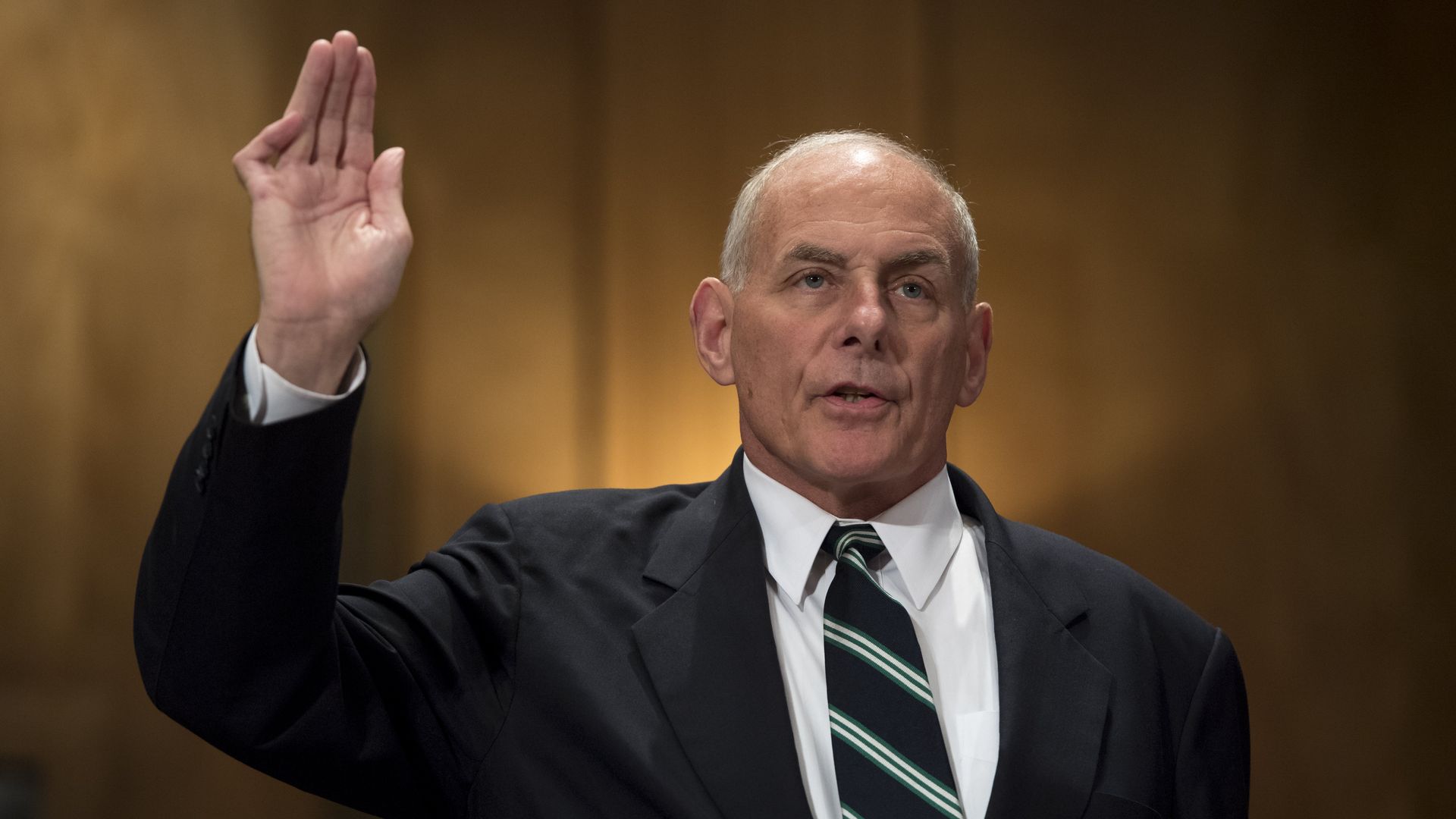 Former White House Chief of Staff John Kelly said Friday that the Senate impeachment proceedings for President Trump seem "like a half trial" without witnesses, according to NJ.com.
Context: Kelly's statement comes on the same day the New York Times detailed a portion of former national security adviser John Bolton's unpublished book in which he reportedly writes that Trump asked Bolton to ensure that Ukrainian President Volodymyr Zelensky would meet with Rudy Giuliani. Kelly described Bolton as a "copious note taker" and "an honest guy and an honorable guy."
What he's saying: Speaking at an event in New Jersey, Kelly said, "If I was advising the United States Senate, I would say, 'If you don't respond to 75% of the American voters and have witnesses, it's a job only half done [...] You open yourself up forever as a Senate that shirks its responsibilities."
Kelly previously said he believes Bolton's account that Trump withheld congressionally approved aid to Ukraine to pressure their government into investigating political rival Joe Biden.
Go deeper: Trump headed for fast acquittal
Go deeper