Bolton says in new book that Trump asked him to assist Ukraine pressure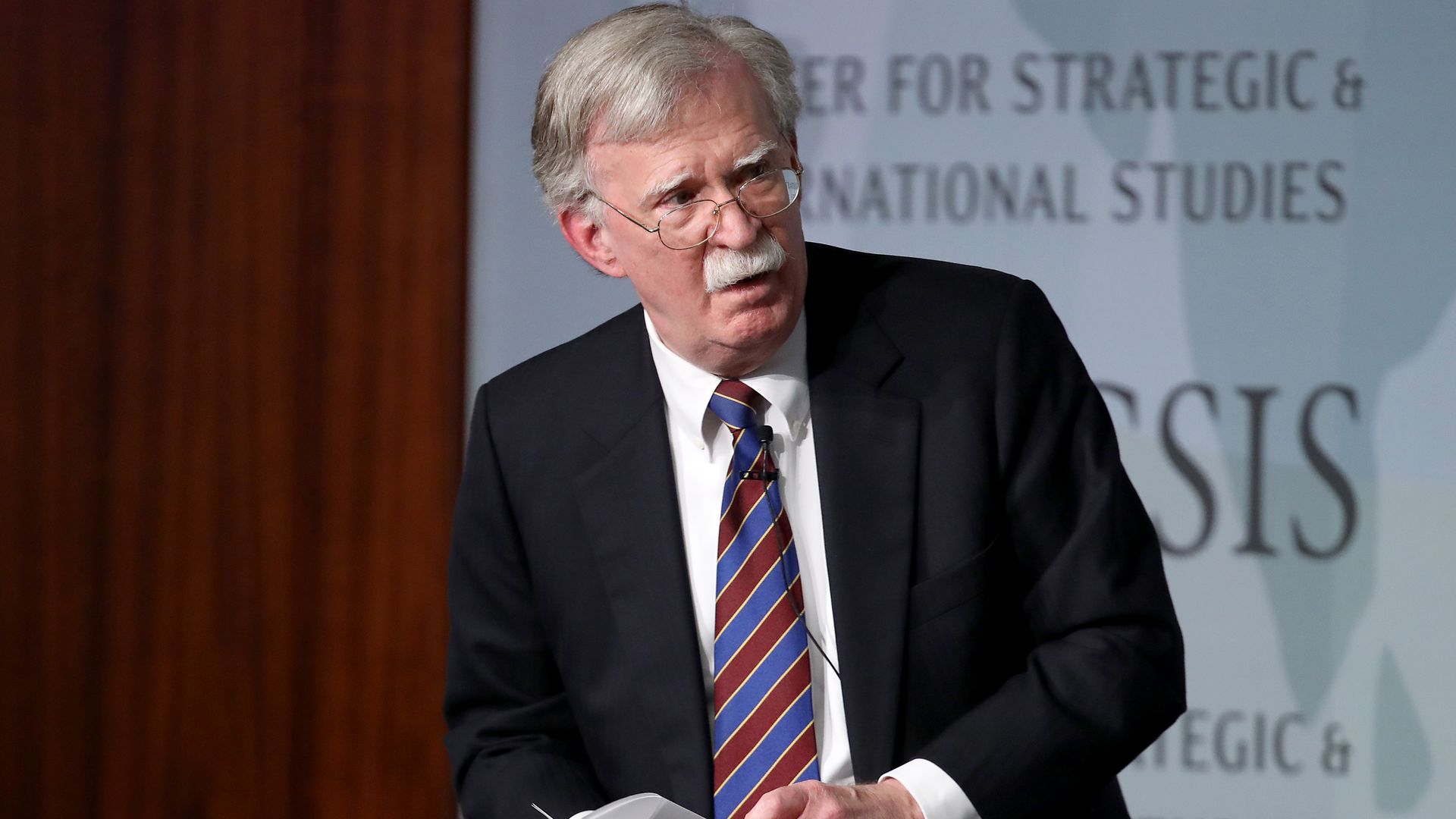 Former national security adviser John Bolton says in a manuscript of his forthcoming book that President Trump asked him in early May to ensure Ukrainian President Volodymyr Zelensky would meet with Rudy Giuliani, the New York Times reports.
Why it matters: If verified, Bolton's account marks the earliest known point that Trump asked his subordinates to begin to coordinate a push Ukraine to investigate the president's political rivals, including former Vice President Joe Biden and his family.
Bolton, who writes that he did not follow the order, says that Giuliani, acting White House chief of staff Mick Mulvaney and White House counsel Pat Cipollone were present for the directive. Cipollone is currently leading Trump's impeachment defense in the Senate.
The development "underscores the kind of information Democrats were looking for in seeking testimony from his top advisers in their impeachment investigation, including Mr. Bolton and Mr. Mulvaney, only to be blocked by the White House," the Times writes.
What they're saying:
Trump denied Bolton's claim in a statement to the Times: "I never instructed John Bolton to set up a meeting for Rudy Giuliani, one of the greatest corruption fighters in America and by far the greatest mayor in the history of N.Y.C., to meet with President Zelensky. ... That meeting never happened."
In an interview with the Times, Giuliani called the account "absolutely, categorically untrue" and said Cipollone and Mulvaney were never involved in Ukraine-linked meetings.
Bolton and a representative for Mulvaney did not respond to the Times' request for comment.
Go deeper: Trump headed for fast acquittal
Go deeper