American Airlines union sues to pause flights between China and U.S.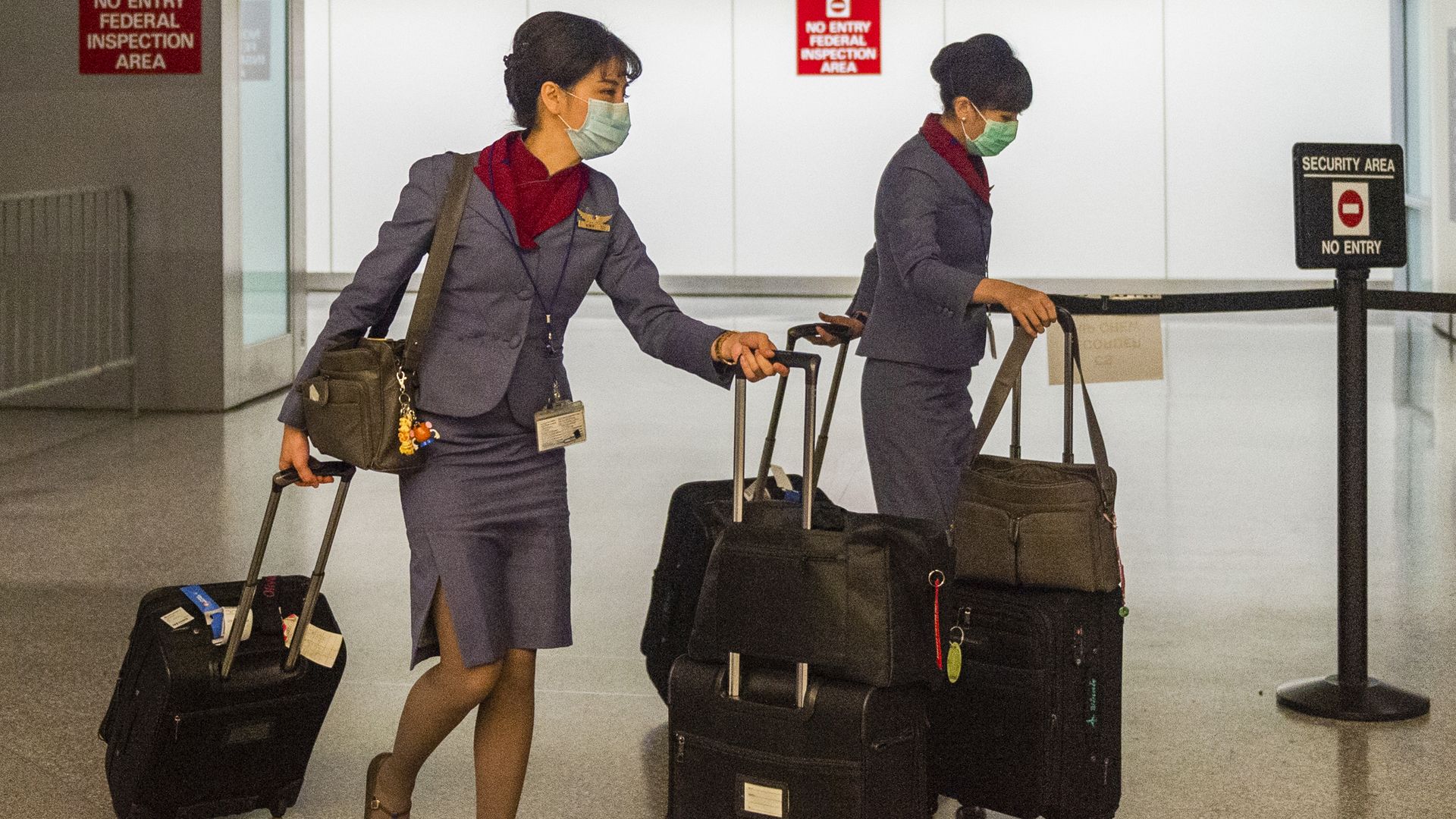 An American Airlines pilots' union sued the company on Thursday to temporarily halt all flights between the U.S. and China, the Financial Times reports, citing "serious" health threats from the coronavirus.
What they're saying: "We estimate that as many as 300 passengers and crew travel to DFW alone from Chinese cities on each American Airlines flight," said Eric Ferguson, president of the union — representing 15,000 pilots. American Airlines previously stated it would cancel flights between Los Angeles and China from Feb. 9 through March 27, citing a decline in demand.
Driving the news: WHO declared the coronavirus a global health emergency on Thursday, and the Centers for Disease Control and Prevention confirmed a patient in Illinois as the first person-to-person transmission of the virus in the U.S.
Where it stands: There are six confirmed cases of the coronavirus in the U.S., and all deaths from the virus have occurred within China.
Go deeper: State Department authorizes personnel to evacuate China due to coronavirus
Go deeper