Trump: "We would be in World War Six by now" with Bolton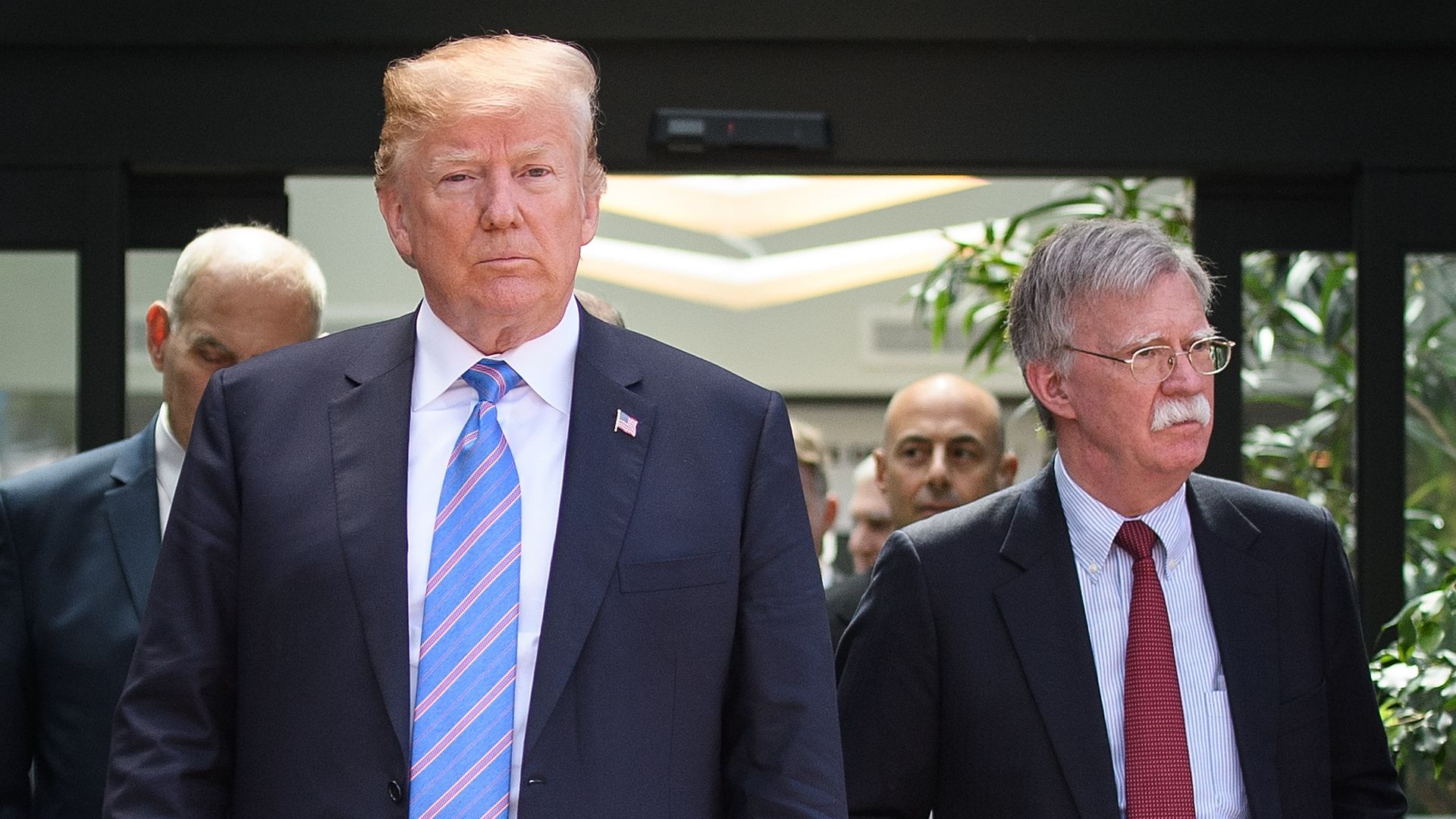 President Trump tweeted biting remarks targeting his former national security advisor John Bolton, claiming without evidence that if he'd listened to Bolton the U.S. "would be in World War Six by now."
"For a guy who couldn't get approved for the Ambassador to the U.N. years ago, couldn't get approved for anything since, "begged" me for a non Senate approved job, which I gave him despite many saying "Don't do it, sir," takes the job, mistakenly says "Libyan Model" on T.V., and many more mistakes of judgement, gets fired because frankly, if I listened to him, we would be in World War Six by now, and goes out and IMMEDIATELY writes a nasty & untrue book. All Classified National Security. Who would do this?"
— President Trump on Twitter
The big picture: Bolton, a member of the GOP's old guard, served as Trump's national security adviser for nearly a year before being ousted. The president's attack comes as Bolton's potential testimony could prove to be hugely consequential for the Senate impeachment trial.
Revelations from Bolton's forthcoming book that Trump tied military aid to Ukraine to investigations of potential 2020 rival Joe Biden and his son, Hunter, appear to have swayed more GOP senators in recent days, with some signaling they're more likely to vote for witnesses than before.
Go deeper:
Go deeper