Top Republican floats bill to double science funding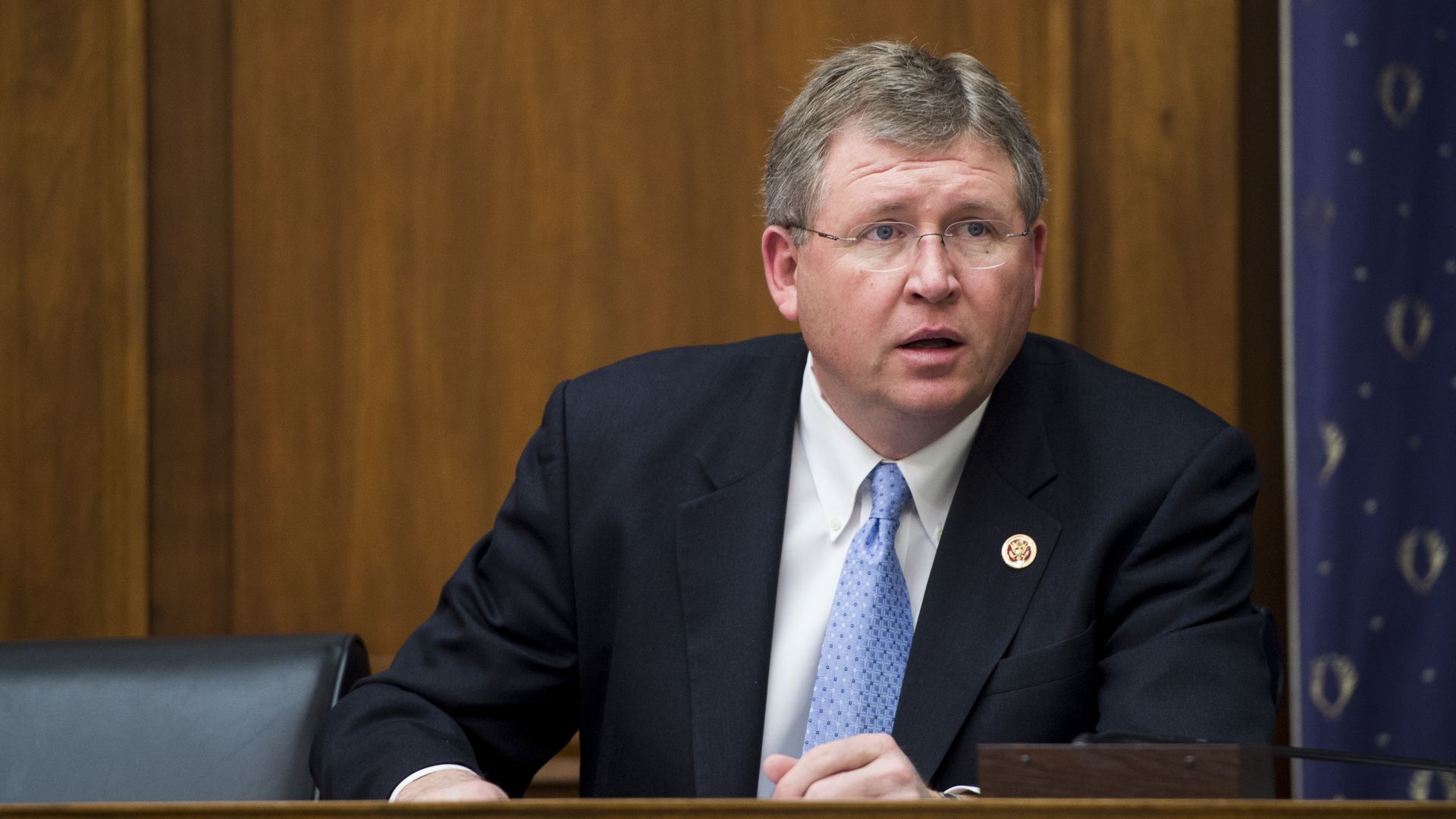 Washington would double the amount of federal funding in basic science research per a new proposal by Oklahoma Rep. Frank Lucas, the top Republican on the House Science and Technology Committee, as a way to address climate change.
The big picture: Lucas' policy as part of House Republicans' broader efforts on the matter is far narrower than the sweeping draft legislation Democrats unveiled Tuesday that aims to slash emissions over the next 30 years.
Driving the news: Lucas' legislation, introduced Tuesday, would increase basic science research funding from roughly $16 billion to $32 billion over 10 years.
It's unclear how much of that funding would go toward reducing emissions.
The focus of Lucas's bill is as much on ensuring America's leadership in science and technology as climate change itself.
Why it matters: While the policy is unlikely to pass with Democrats controlling the House, it is nonetheless the latest concrete policy we can expect Republicans to push as they face pressure from voters to acknowledge and address climate change.
What they're saying: Lucas, like nearly all congressional Republicans, rejected the idea that Washington should pass a carbon tax as a "stick" to push clean-energy technologies, as opposed to continuing to rely on "carrot" policies incentivizing new tech.
"A lot of folks I work with advocate carbon taxes, rules and regulations — all sorts of ways to compel consumers to do things that are at least in the short- and medium-term not in their best economic interest. ... I just fundamentally believe that's not the direction that will ultimately get to where we and the world wants to go."
— Frank Lucas said in an exclusive interview previewing the bill
Go deeper