The better-than-expected but also terrible durable goods report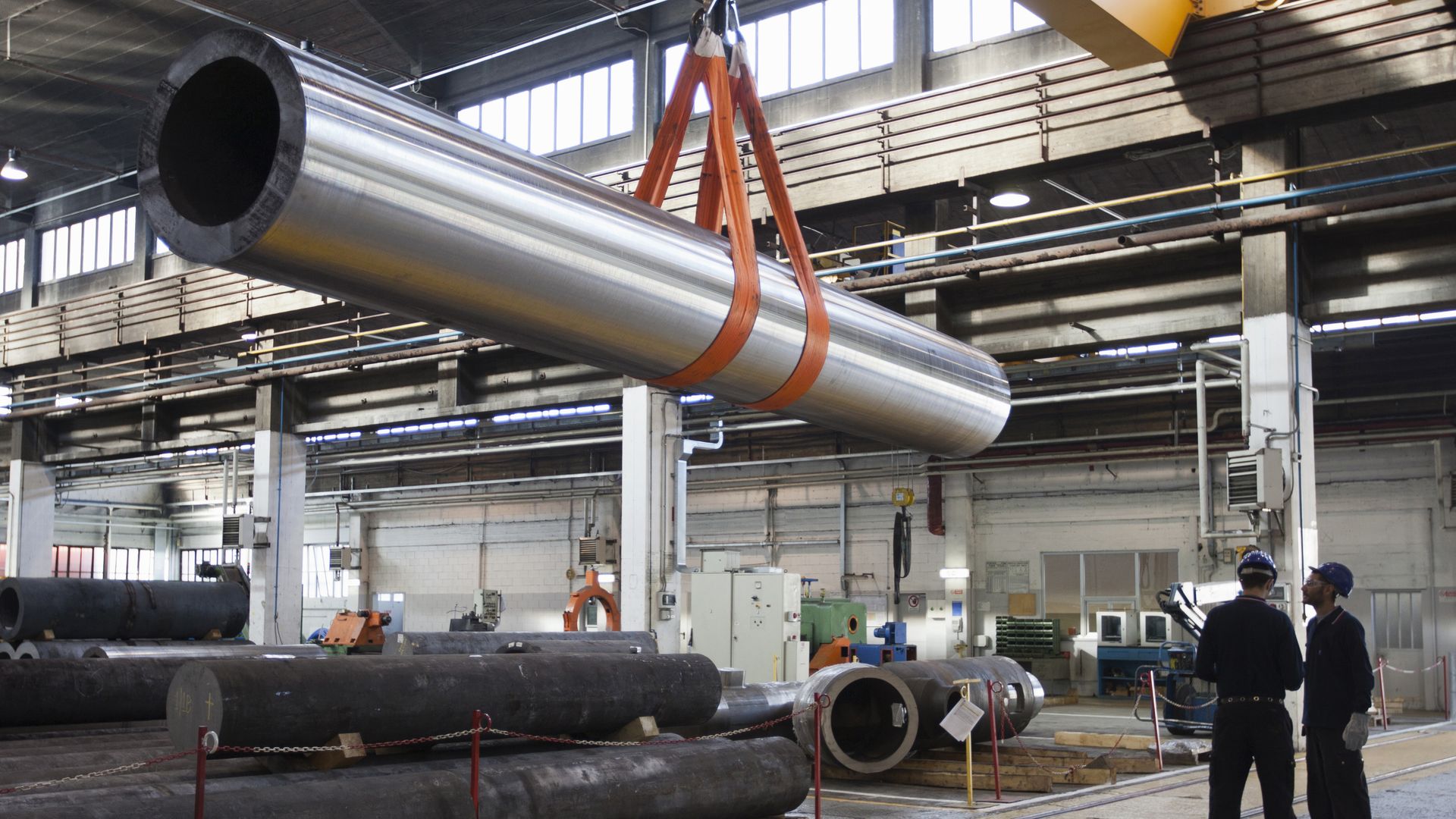 Orders for U.S. durable goods — long-lasting items like sheet metal or motors — rose 2.4% in December, but 90% of that increase was from government defense purchases. Excluding that category, orders fell 2.5%.
Worth noting: New orders for nondefense capital goods excluding aircraft fell 0.9%, the biggest drop in eight months.
Why it matters: Business investment was the missing leg of the table for much of last year as the U.S.-China trade war and other geopolitical uncertainties like Brexit kept many companies from investment spending, forcing consumers to hold up the economy alone.
Tuesday's durable goods report shows that theme likely lasted through the year, and may be a negative drag on U.S. economic growth in 2020.
Go deeper:
Go deeper