Publisher of contentious novel, "American Dirt," cancels author's book tour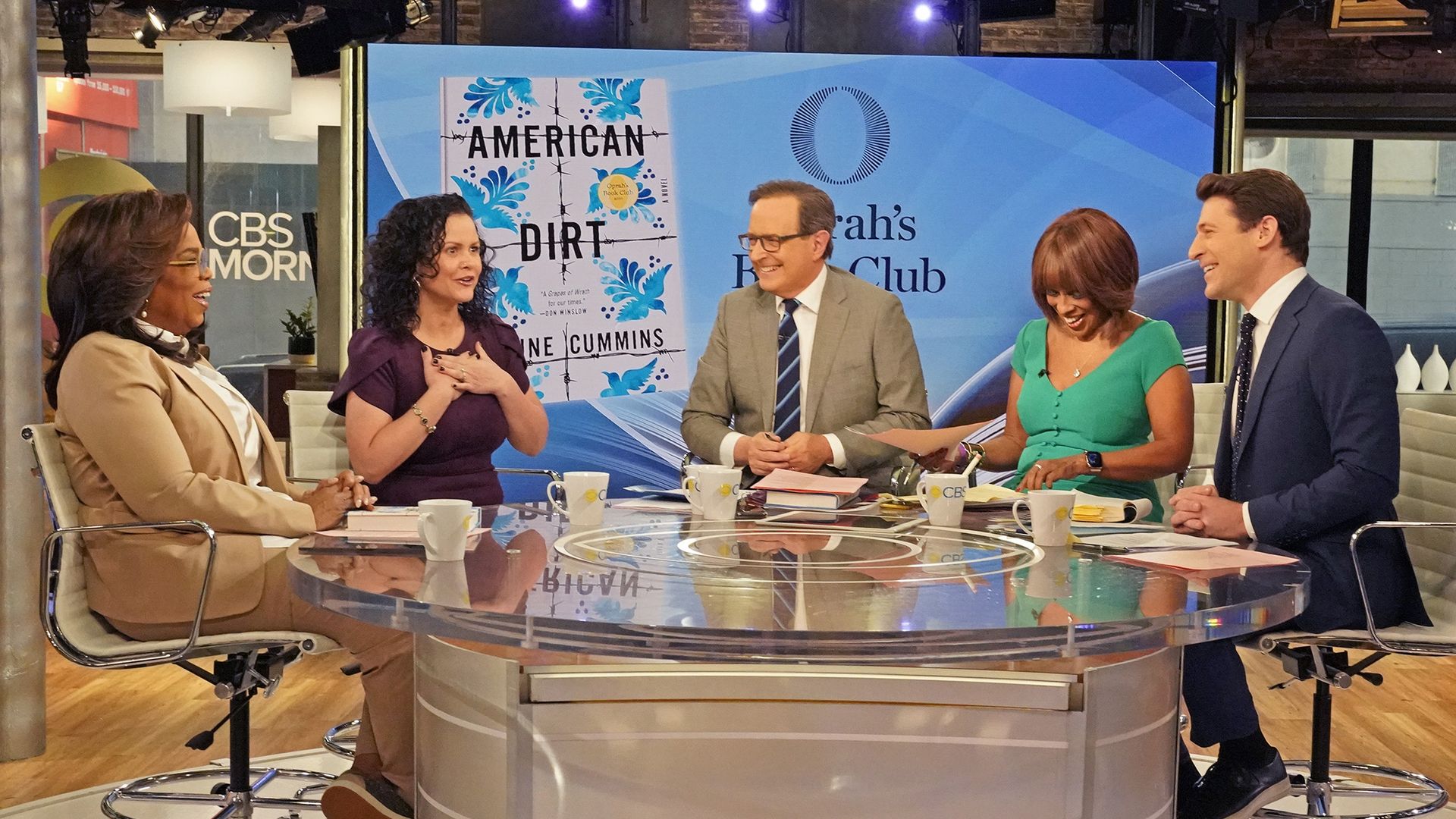 The publisher of the controversial forthcoming book "American Dirt" says it has canceled the rest of author Jeanine Cummins' promotional tour because of safety concerns.
The big picture: The book received widespread praise before it was released on Jan. 21, but has since been widely condemned for what critics have described as stereotypical depictions of Mexicans, per AP. Cummins is of Irish and Puerto Rican heritage.
Details: The tour was supposed to last at least until mid-February and at least 14 destinations remained when the announcement was made.
Cummins had an interview planned with Oprah Winfrey, who selected the novel for her book club. A spokesperson for Winfrey told AP the mogul still plans to interview Cummins. It will air in March on Apple TV+.
What they're saying:
"It is a book we continue being proud to have published.
We were therefore surprised by the anger that has emerged from members of the Latinx and publishing communities.
The fact that we were surprised is indicative of a problem, which is that in positioning this novel, we failed to acknowledge our own limits. The discussion around this book has exposed deep inadequacies in how we at Flatiron Books address issues of representation, both in the books we publish and in the teams that work on them. We are committed to finding new ways to address these issues and the specific publishing choices underlying this publication, and feel an obligation to our colleagues, readers, and authors alike."
"Unfortunately, our concerns about safety have led us to the difficult decision to cancel the book tour. Based on specific threats to booksellers and the author, we believe there exists real peril to their safety."
— Statement from Bob Miller, president and publisher of Flatiron Books
Editor's note: This story has been updated to correct the spelling of Jeanine Cummins name.
Go deeper