White House peace plan to offer hint of Trump's future relationship with Israel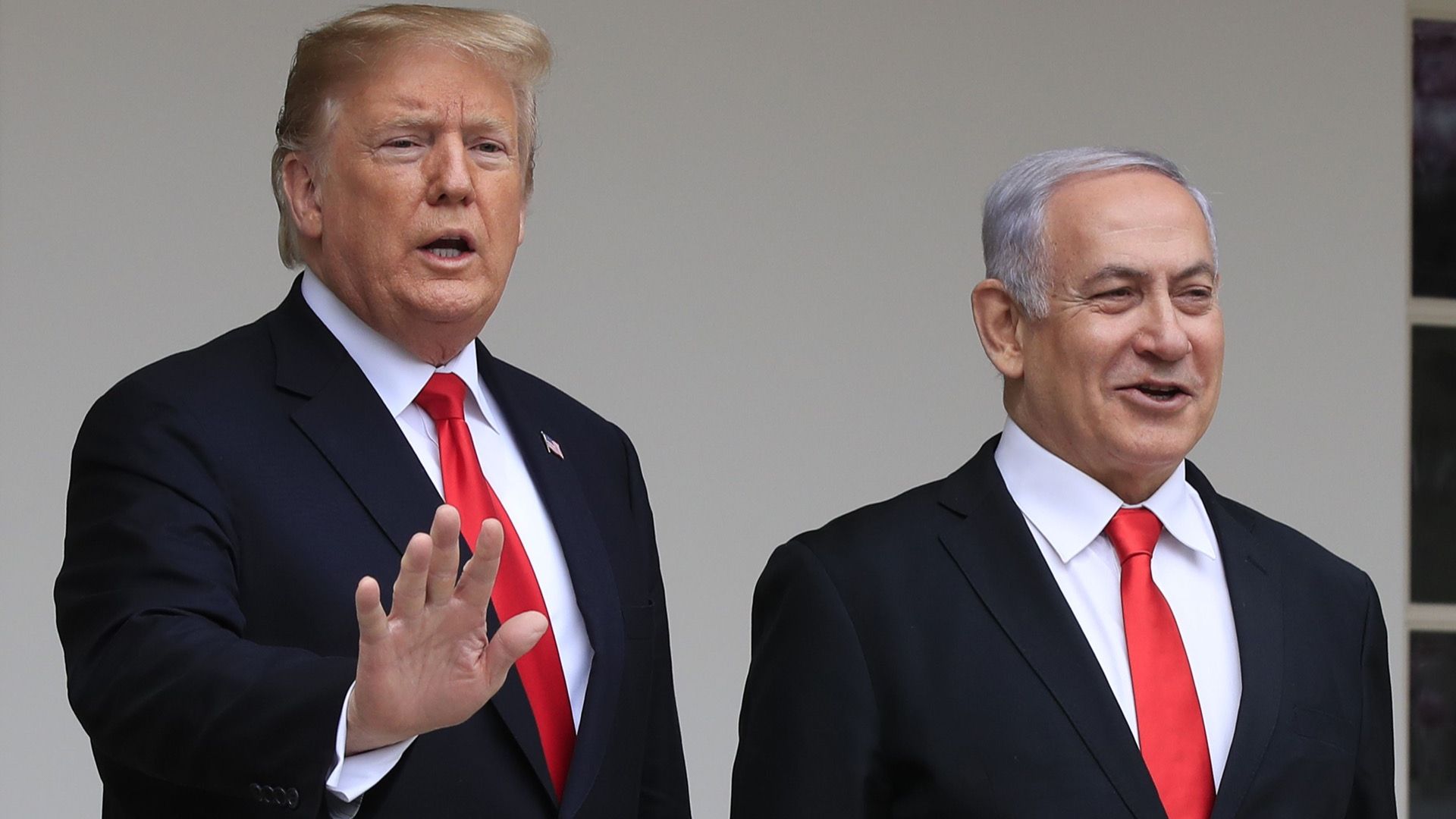 President Trump has spent three years accruing political capital with Israeli Prime Minister Benjamin Netanyahu — and, today, with the release of the administration's Middle East peace plan, we will learn how much of it Trump is willing to spend.
Between the lines: If he offers the Palestinians their own state, that move alone would meet opposition in conservative Israeli circles. But Trump has done so much for Netanyahu that it's hard to imagine Netanyahu defying him even if he faces internal pressure.
Trump's support for Israel — and Netanyahu — so far includes recognizing Jerusalem as Israel's capital and moving the embassy there, recognizing the Golan Heights, and unequivocal support for Israel's security.
The state of play: The Trump administration team, led by Jared Kushner, is releasing this plan after having only very limited contact with the Palestinians.
The Trump team is hoping that supportive statements from Arab neighbors, and some European countries typically supportive of the Palestinians, will encourage the Palestinian people to pressure their leaders to go back to the negotiating table.
The big picture: The peace plan has been the most secretive effort inside an extraordinarily leaky administration. Not a single detail has leaked for three years about how the Trump administration will propose to divide territory between Israel and the Palestinians.
The details have been closely held among Jared Kushner and his small team — Ambassador to Israel David Friedman, special representative for international negotiations Avi Berkowitz, and senior State Department official Brian Hook. Trump's former negotiator Jason Greenblatt also played a key role in crafting the plan.
Some key allies who have been asked to provide statements of support have yet to see details of the plan.
Go deeper: Jared's peace plan finally arrives
Go deeper