"Should be on Fake News CNN": Trump attacks Fox News' Chris Wallace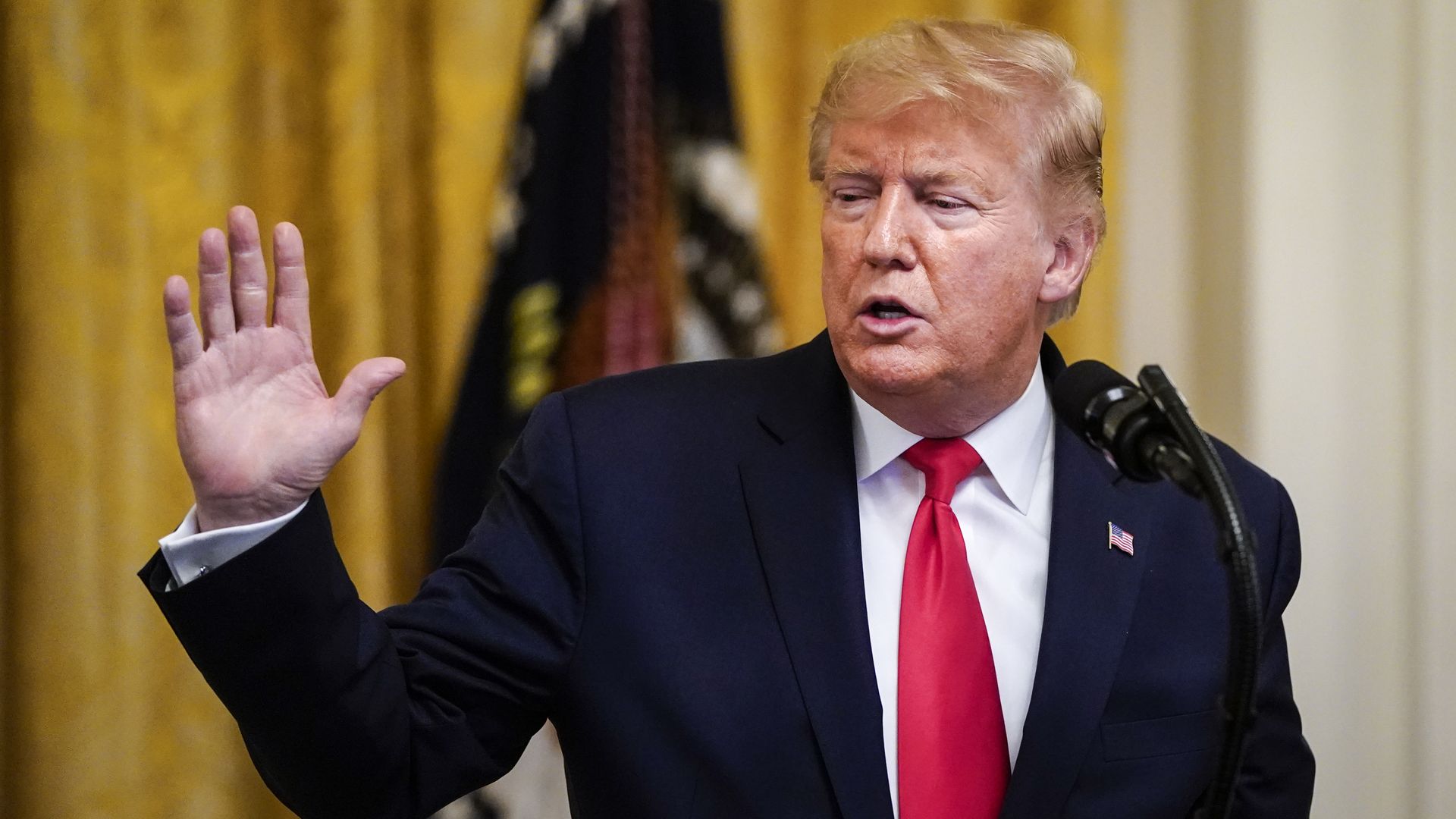 President Trump slammed Fox News on Tuesday, attacking the network for inviting Democrats as guests and singling out anchor Chris Wallace.
"So, what the hell has happened to @FoxNews. Only I know! Chris Wallace and others should be on Fake News CNN or MSDNC. How's Shep Smith doing? Watch, this will be the beginning of the end for Fox, just like the other two which are dying in the ratings. Social Media is great!"
The big picture: 34 Senate Democrats have made a total of 186 unique TV appearances since last Tuesday — the first substantive day of the Senate impeachment trial, according to data collected by a Senate Democratic aide and given to Axios' Alayna Treene.
Nine Democratic senators have been on Fox News.
Between the lines: Trump has previously hinted at breaking away from Fox News, but he is unlikely to do so given the channel remains the biggest and most influential conservative-leaning cable news network. His tweets are aimed at pressuring Fox to give him more favorable coverage.
Go deeper: "Fox isn't working for us anymore": Trump turns against his favorite cable news channel
Editor's note: This story has been updated to reflect data provided to Axios.
Go deeper