Astronaut snaps a view of the lights of the aurora from orbit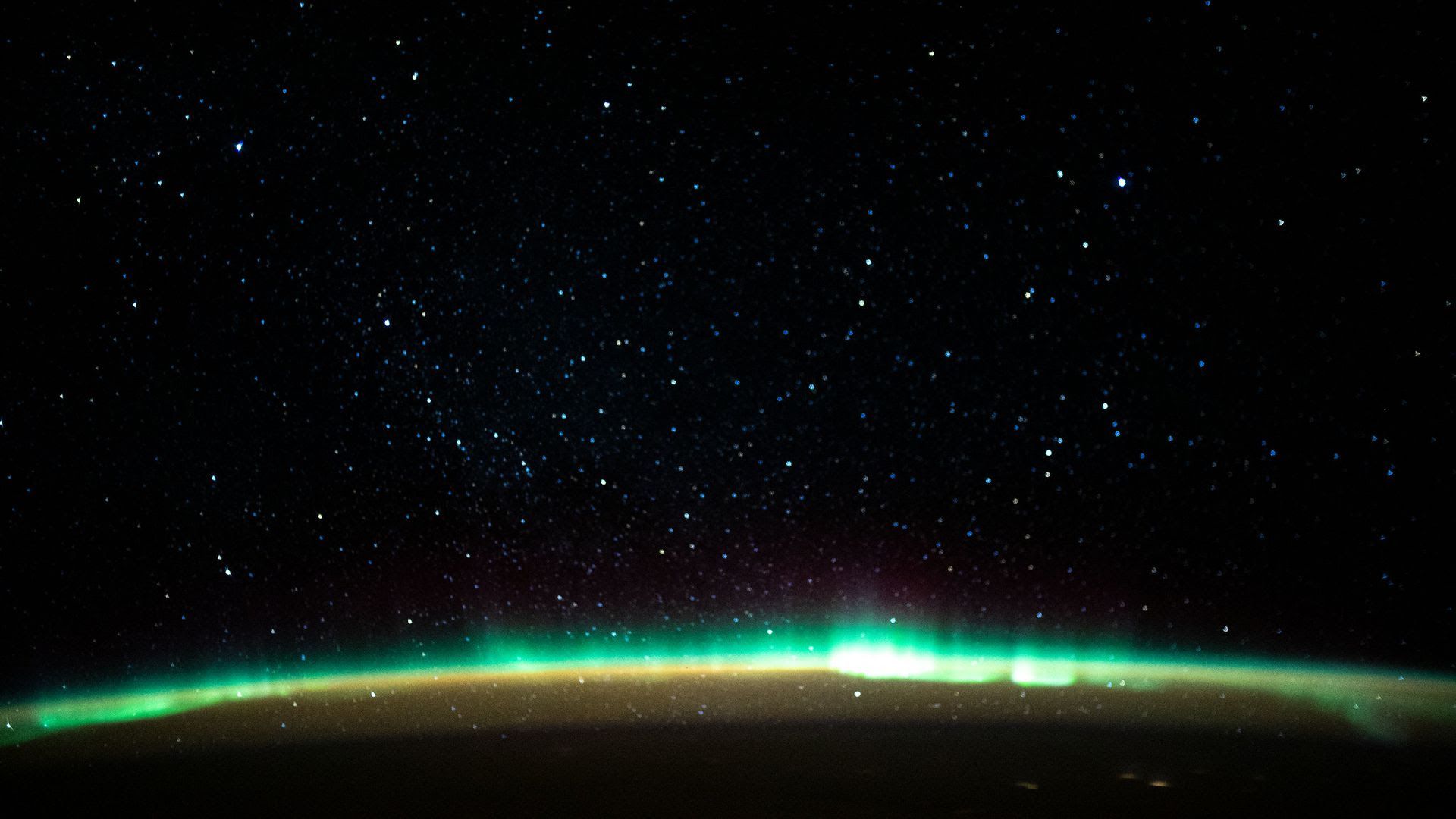 Looking down on the lights of the aurora from above is something very view people have had the chance to experience.
The intrigue: This photo, taken by an astronaut onboard the International Space Station, gives those of us bound to Earth's surface a taste of what the view from space is like.
The photo was taken at night on Jan. 22, when the station was about 261 miles above the Atlantic, not far from the coast of North America, NASA said.
1 fun thing: It takes the space station about 90 minutes to complete an orbit around Earth, meaning that the astronauts and cosmonauts on the space laboratory experience about 16 sunrises and sunsets each day.
Go deeper ... Your weekly dose of awe: A space-time warp
Go deeper