Match Group CEO Mandy Ginsberg steps down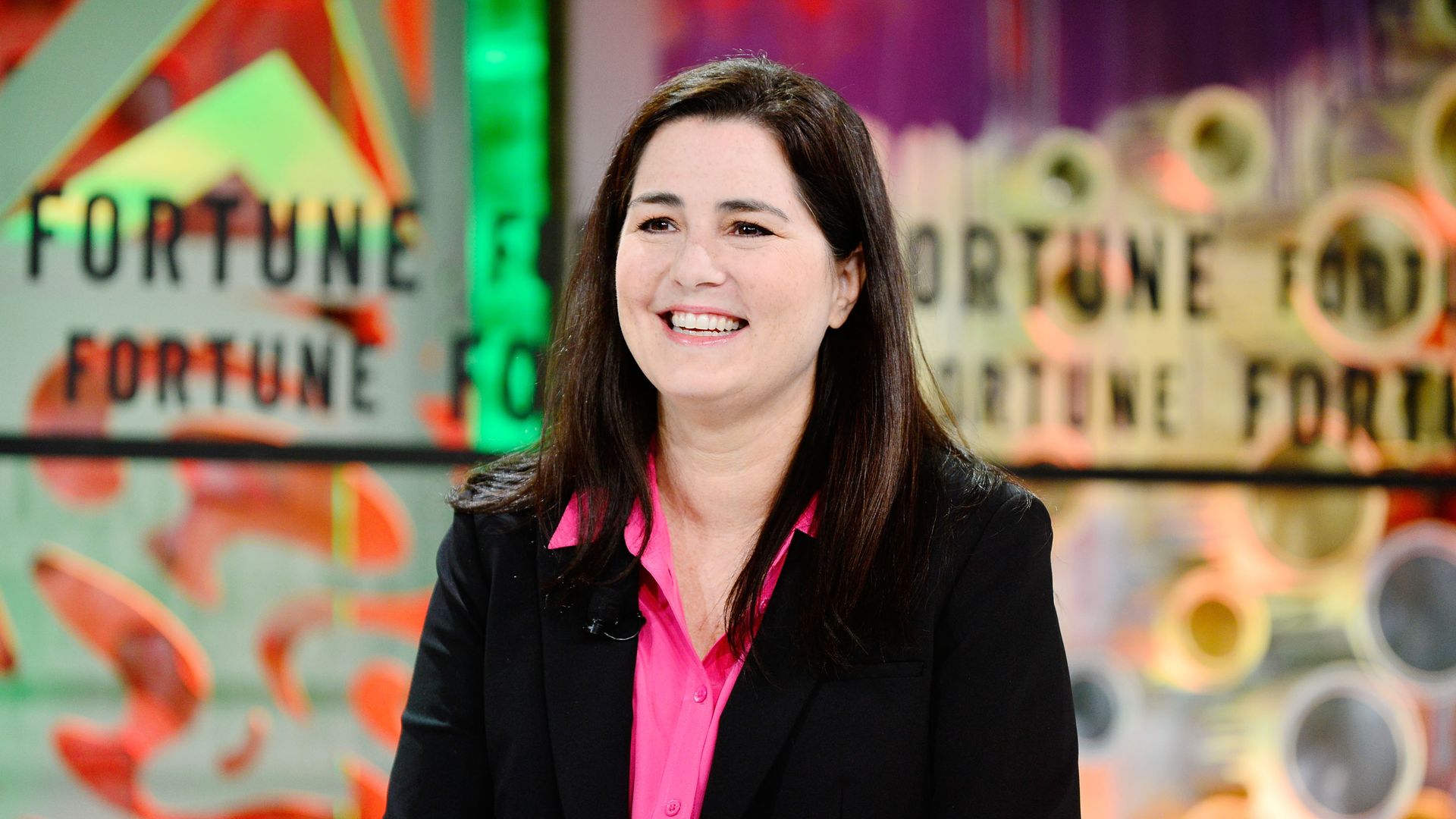 Mandy Ginsberg on Tuesday announced that she is stepping down as longtime CEO of Match Group, the owner of online dating sites including Match and Tinder.
Driving the news: Ginsberg told Match employees in an internal email, obtained by Axios, that her decision was more personal than professional, as a tornado had recently made her home "unlivable" and that she has had health issues, including a surgery just last Friday.
Ginsberg will be succeeded as CEO by Shar Dubey, currently Match Group's president and Tinder's former COO, effective March 1. The company also named Chief Financial Officer Gary Swidler as COO, saying that he'll handle both jobs.
The company's stock is down just over 1% in after-market trading.
Ginsberg's departure also comes just months before Match Group's planned spinoff from InterActiveCorp, Bloomberg notes.
Read the internal note from Ginsberg to Match employees:
Hi everyone. I am writing to let you know after 14 amazing years I will be stepping down from my role as CEO of Match Group. This has been an emotional decision, because I truly love this place and passionately believe in our mission to positively impact society by helping people find meaningful relationships.
When I started in 2006, we were just launching the second brand at Match and only 3% of relationships were from dating apps (that number is a whopping 50% today in North America and Western Europe and growing every day across the globe!). I have watched the organization transition from a 200 person business in Dallas, TX to a nearly 2,000 person organization and global dating powerhouse, including one of the most successful corporate incubations in internet history -- Tinder. We have become a $20B+ business because of the people who are reading this email. It has been the innovation, problem solving, creativity and tenacity that you have brought to work each day that has gotten us to this point. And the future is bright, especially with the announcement of an incredible new CEO at the helm.
Shar Dubey will be taking over as CEO of Match Group on March 1st. She has been an incredible partner for 14 years -- most recently acting as Match Group President -- and knows every inch of these businesses. Her instincts on growth levers are unparalleled; she has incredible command of the consumer internet space; and has the vision and experience to take this business forward. She is so well suited for this role and we won't miss a beat during this transition. Not only is she a brilliant, analytical and action-oriented executive, but she is a great leader because she wants every single person on the team to win. And so many people who have worked for Shar have told me she is the best boss they have ever had. Now you all have the best boss. Lucky you.
So why am I leaving now? These last 4 months have been personally trying. In October, Dallas experienced a tornado that barreled through the city destroying many homes in its wake. Thankfully no one was killed, but the tornado hit my home, making it unlivable. This has definitely impacted my family. And I have had some recent health hiccups. I have been pretty public about the fact that after my mom and aunt died of ovarian cancer 15 years ago, I tested positive for the BRCA1 gene and at the time, opted for a preventative double mastectomy due to high risk of breast cancer. And 10 years later, just last Friday, I had to have another surgery due to an FDA recall of the implants, because they have been linked to cancer. It's been a lot to handle. And while I expect to have a clean bill of health, short term I need to take care of myself and so will take some time off this year to do just that.
So, with lots of emotion, I ultimately made the decision that this is the best timing for me personally, and for the business. I'm so proud of what we've accomplished, and in a few months, I expect Match Group will start its next chapter as a fully independent public company. Shar is going to do great things and you will all love working for her. I will really miss the business, but I will especially miss the people. You guys have made my career here so fun and exciting. I will be on the sidelines cheering from the top of my lungs. Keep spreading the love around the globe.
Love, Mandy
Go deeper: The future of dating
Go deeper