National Security Council says no other White House staffers saw Bolton manuscript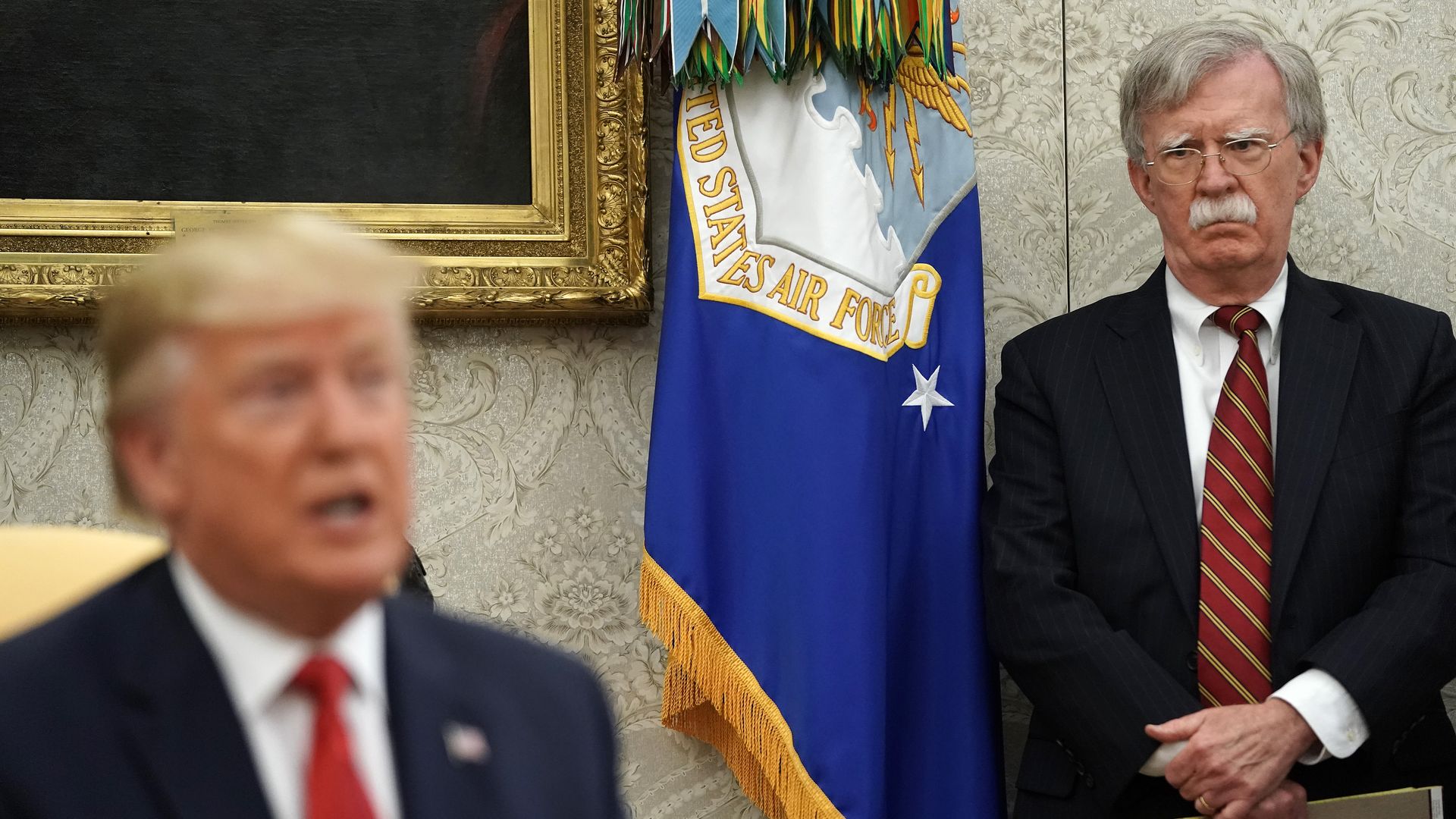 The National Security Council denied Monday that any White House personnel outside of its purview had seen the manuscript of former national security adviser John Bolton's book that was submitted to the White House for review.
"Ambassador Bolton's manuscript was submitted to the NSC for pre-publication review and has been under initial review by the NSC. No White House personnel outside NSC have reviewed the manuscript."
— National Security Council spokesperson John Ullyot
Why it matters: Given that White House counsel Pat Cipollone is not part of the NSC, this statement appears to double as an on-the-record denial that anyone on President Trump's impeachment defense team reviewed Bolton's manuscript.
Our thought bubble: The word "reviewed" leaves open plenty of room for verbal briefings and other means of communicating the contents of the manuscript.
Axios has asked the NSC to clarify whether members of the legal team were briefed on Bolton's manuscript.
Between the lines: This additional statement from the White House underscores what have become increasingly tense conversations inside the administration about who knew what and when.
Senior White House officials have told Axios they think it's ridiculous that the New York Times learned about the Bolton manuscript before they did.
It's also important — politically — for the White House to put distance between Trump's impeachment defense team and the Bolton manuscript.
Trump's lawyers argued there was no evidence that the president linked the hold up of Ukrainian aid with investigations of his political rivals. Bolton directly contradicts that in his book, which makes life tougher for moderate Republican senators who are torn between wanting to put a swift end to the trial versus wanting to be seen as taking it seriously and being open to all available evidence.
Go deeper: Republicans fear "floodgates" if Bolton testifies
Go deeper