GOP senator: Trump "was taken to the carpet" by impeachment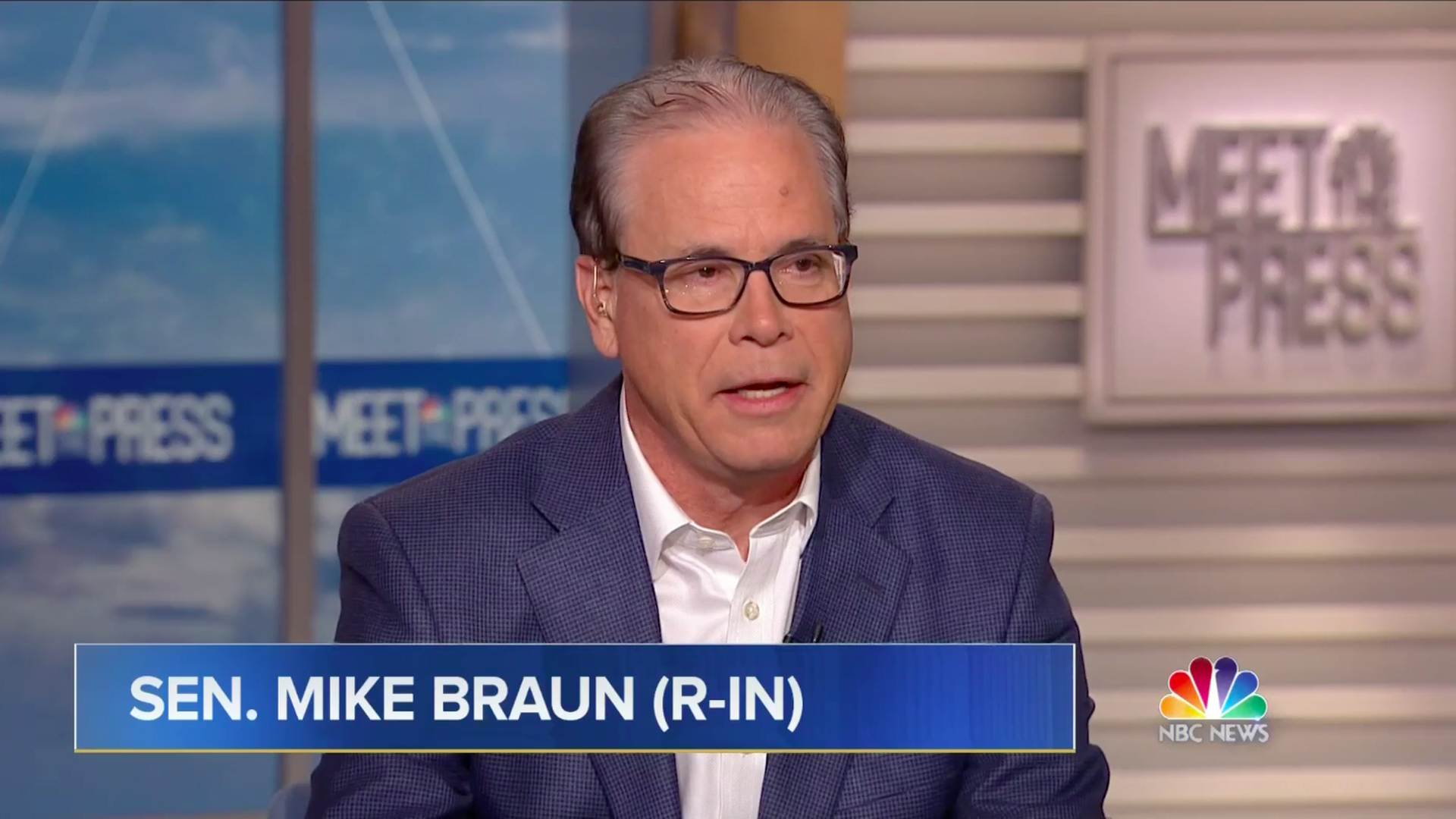 Sen. Mike Braun (R-Ind.) said Sunday on "Meet the Press" that President Trump was "taken to the carpet" by impeachment and that he believes the president will be "instructed by what has occurred."
Why it matters: Though he believes impeachment has taught Trump a lesson, Braun said he heard "nothing new" in the House impeachment manager's opening statements and believes the president's actions did not amount to an impeachable offense.
What he's saying: "This ought to be instructive for anyone here, that if you're pushing the envelope or doing things that may not feel right, let alone be right, you better be careful, because we're in that kind of atmosphere right now," Braun said.
Host Chuck Todd pressed Braun, asking him why he does not support hearing from witnesses if he didn't hear anything new.
"When it comes to witnesses, each Senator will have to ask, with the political exigencies within their own area and the fairness factor, do we need them?"
"I'll give [the House managers] credit. They've put together a broad, comprehensive case. But it was circumstantial in nature. And then you say, 'Well, you're splitting hairs.' But this is a political process," Braun said.
Go deeper: Adam Schiff: GOP "deathly afraid" of impeachment trial witnesses
Go deeper