Biden maintains nationwide polling lead as Warren support falls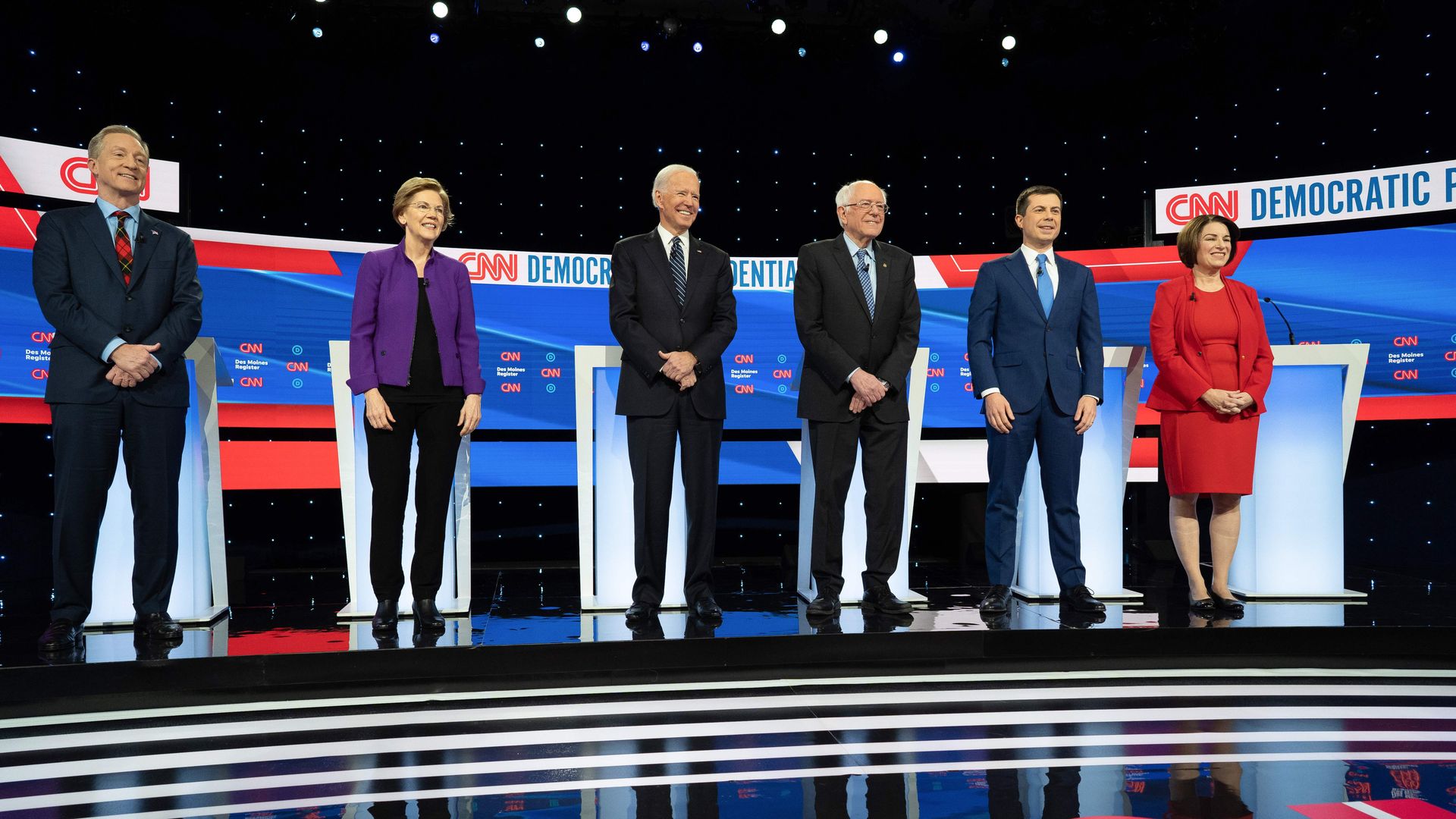 The latest ABC News/Washington Post national poll produced by Langer Research Associates has Joe Biden maintaining his lead with Bernie Sanders claiming second.
Why it matters: Nine days before the Iowa caucuses, Elizabeth Warren's support among polled Democrats has declined from 21% to 11% since an ABC News/WashPost poll in October.
Mike Bloomberg and Andrew Yang have also pulled ahead of Pete Buttigieg and Amy Klobuchar.
By the numbers: Nomination preference among Democrats and Democratic-leaning independents:
Biden: 28%
Sanders: 24%
Warren: 11%
Bloomberg: 8%
Yang: 7%
Buttigieg: 5%
Klobuchar: 3%
Of note: 77% of polled Democrats and Democratic-leaning independents said they're satisfied with their choice of candidates. Only 24% said they are very satisfied.
Around half of leaned Democrats are very enthusiastic about their choice, while 53% said they'd consider supporting a different candidate.
Methodology: This poll was conducted by landline and cellular telephone Jan. 20–23 among a random national sample of 1,004 adults. It has a margin of sampling error of 3.5 points, including the design effect, for the full sample, and 6 points for the sample of Democrats and Democratic-leaning independents.
Go deeper:
Go deeper