NPR reporter: Mike Pompeo cursed, shouted at her for asking questions about Ukraine ambassador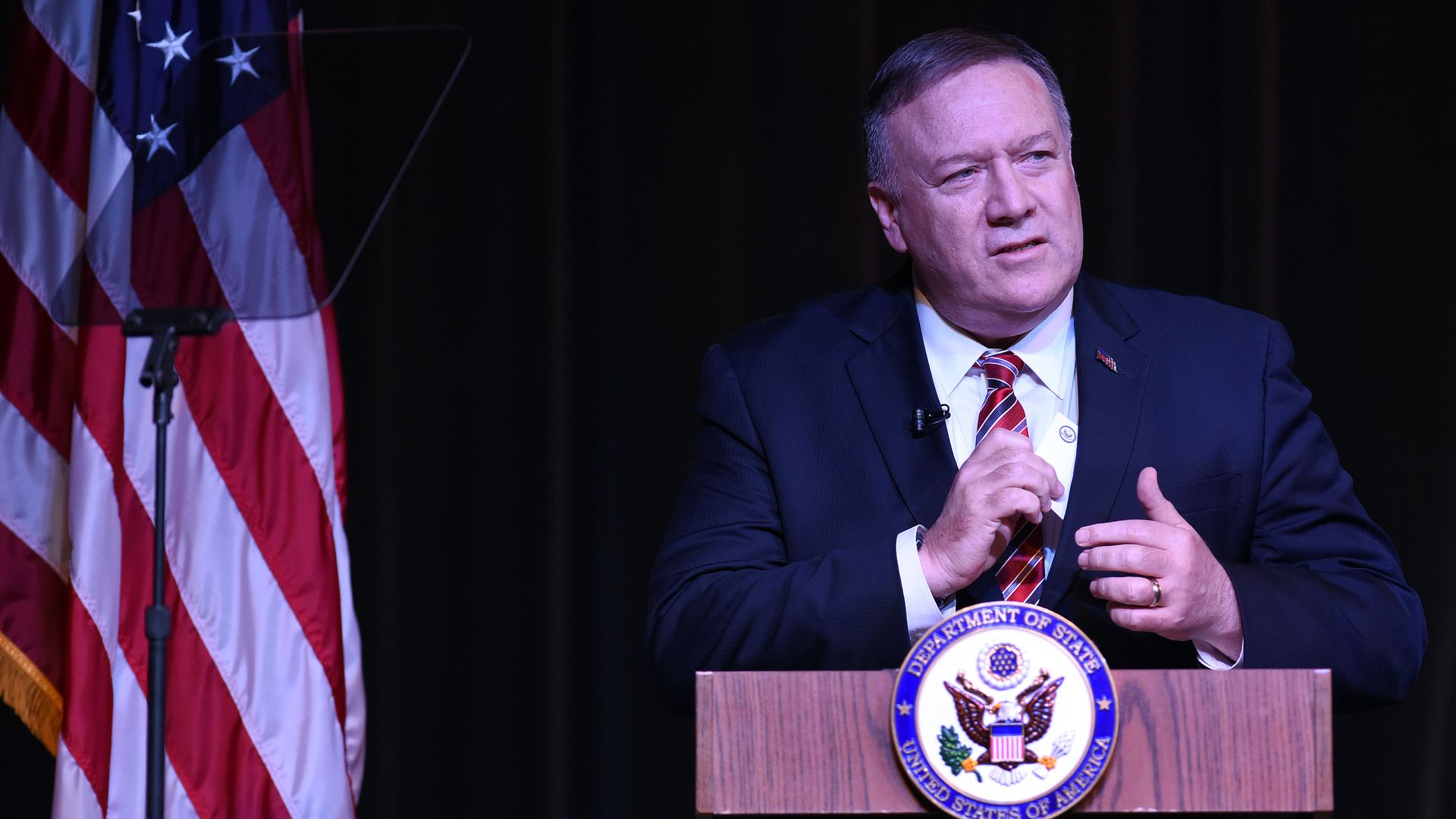 NPR reporter Mary Louise Kelly says Secretary of State Mike Pompeo shouted at her and made her point to Ukraine on an unmarked map following an interview in which she asked him questions about the ouster of former Ambassador Marie Yovanovitch Friday.
The big picture: Kelly confirmed to Axios that she was taken to Pompeo's private living room following the interview. There, she says he shouted and cursed at her and asked "do you think Americans care about Ukraine?", before asking aides to bring a world map for her to point to the country. The details were made public in a tweet from CNN's Daniel Dale.
Background: During the interview, Louise Kelly pressed Pompeo on why he didn't defend former Ukraine Ambassador Marie Yovanovitch as the State Department and Trump allies worked to oust her from her position.
KELLY: Sir, respectfully, where have you defended Marie Yovanovitch?
POMPEO: I've defended every single person on this team. I've done what's right for every senior person on this team.
KELLY: Can you point me toward your remarks where you have defended Marie Yovanovitch?
POMPEO: I've said all I'm going to say today. Thank you.
What happened after, per NPR:
Immediately after the questions on Ukraine, the interview concluded. Pompeo stood, leaned in and silently glared at Kelly for a period of several seconds before leaving the room.
A few moments later, an aide asked Kelly to follow her into Pompeo's private living room at the State Department without a recorder. The aide did not say the ensuing exchange would be off the record.
Inside the room, Pompeo shouted his displeasure at being questioned about Ukraine. He used repeated expletives, according to Kelly, and asked, "Do you think Americans care about Ukraine?" He then said, "People will hear about this."
The State Department has not immediately respond to request for comment.
Go deeper: Ukraine to investigate possible Yovanovitch surveillance
Go deeper