Locusts swarm Kenya—and it could get worse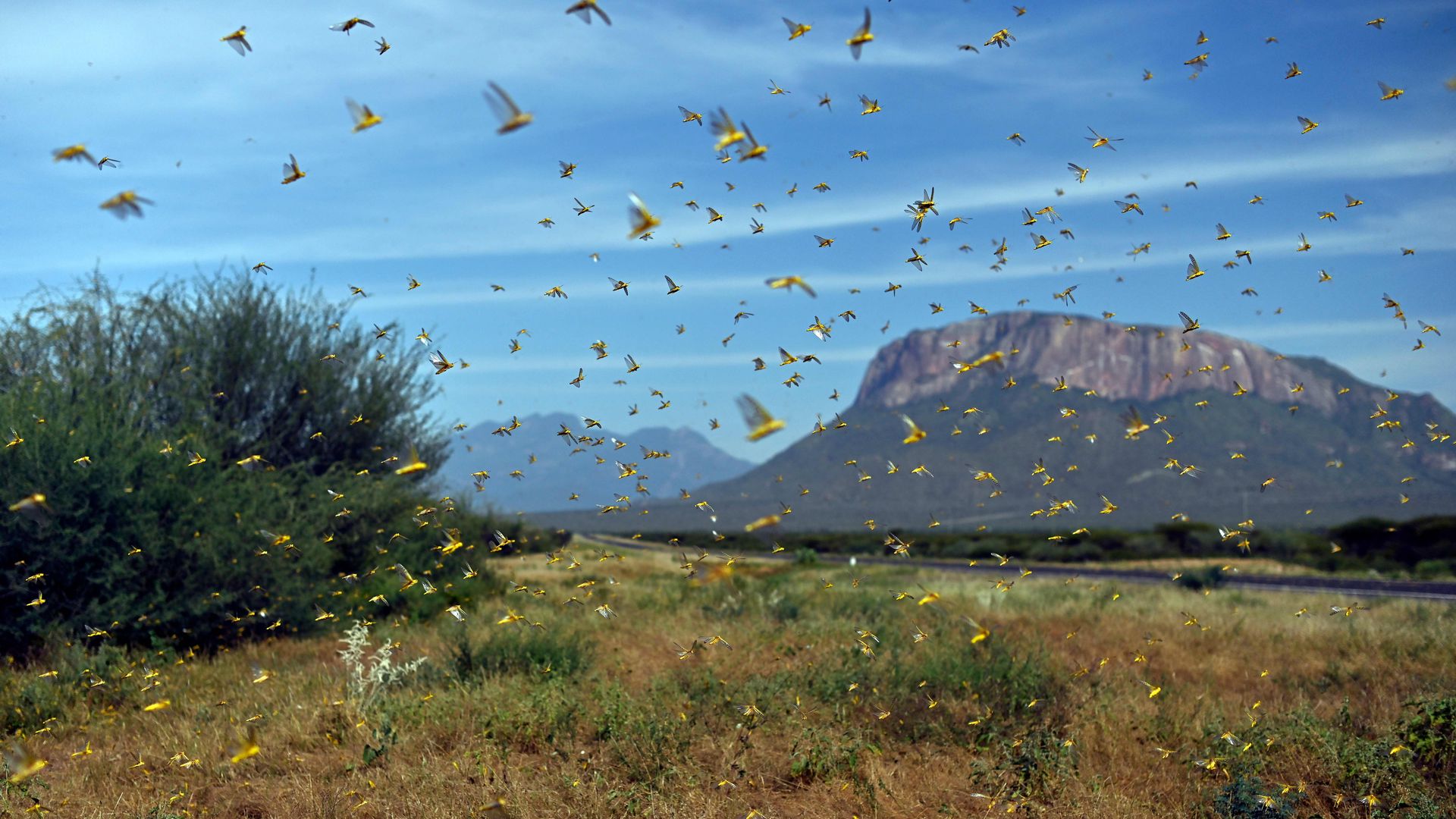 Kenya is enduring its worst desert locust outbreak in 70 years, AP reports, as "hundreds of millions of the bugs swarm" into the country from Ethiopia and Somalia.
The impact: This infestation is destroying farmland and "threatening an already vulnerable region with devastating hunger," but March rains and new vegetation could worsen conditions.
The United Nations says that the numbers of fast-breeding locusts "could grow 500 times before drier weather in June curbs their spread," per AP.
Aerial pesticide spraying will cost about $70 million to fight the swarm, the UN says.
The big picture: A warming climate has contributed to the "exceptional" breeding conditions, Nairobi-based climate scientist Abubakr Salih Babiker told AP.
Go deeper: Insect Disturbance and Climate Change (USDA)
Go deeper