Trump's Space Force gets a new, recognizable logo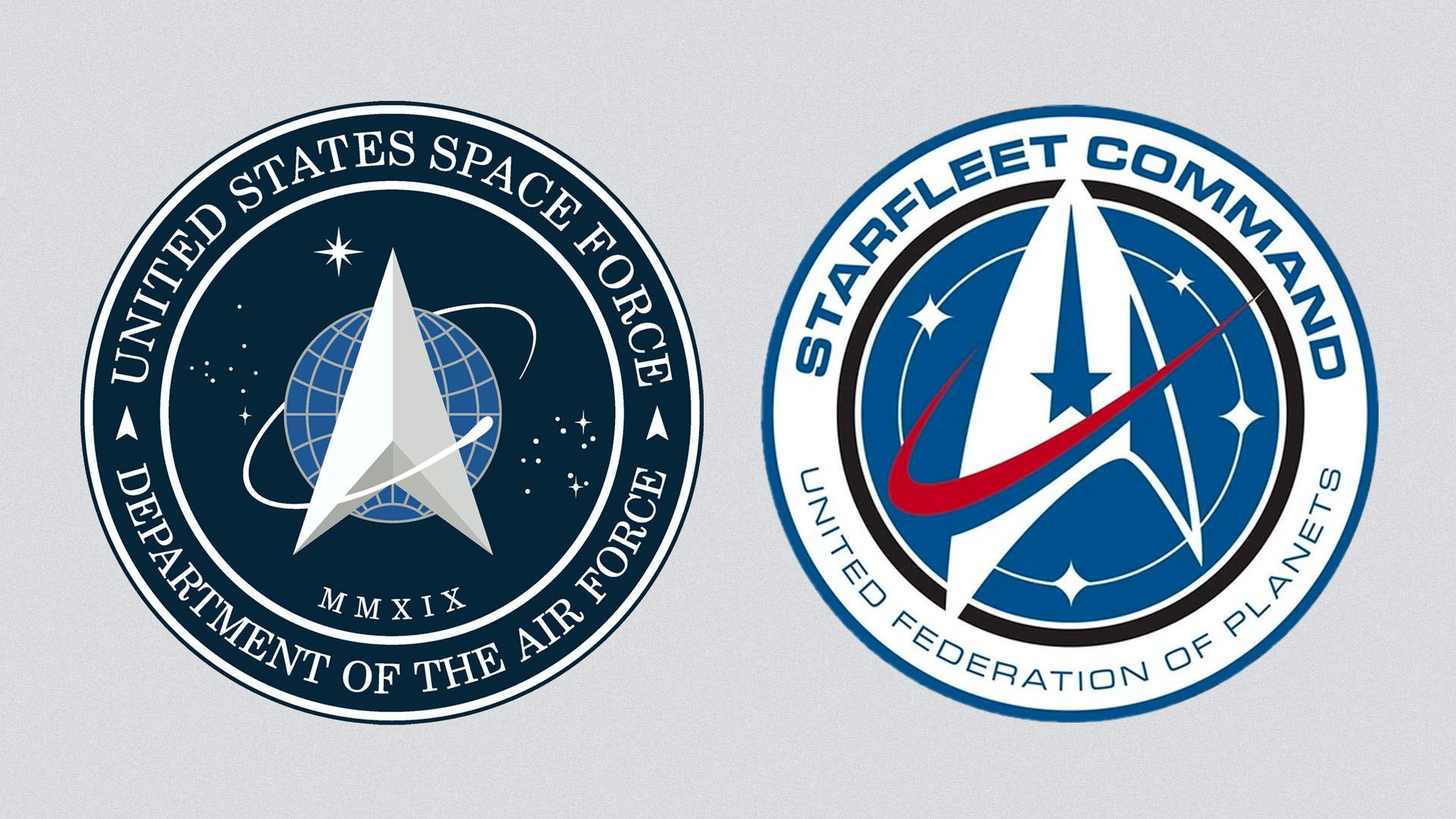 The Trump administration's new Space Force logo looks a lot like another space visual: the Star Trek insignia.
Why it matters: The United States Space Force was signed into law at the end of 2019 after President Trump directed the Pentagon to form a new branch of the military dedicated to keeping U.S. assets in space safe.
Between the lines: The Space Force logo is also a play on the Air Force Space Command's logo.
The big picture: Proponents of the Space Force say that the U.S. has fallen behind other nations that have put resources behind weaponizing space.
By standing up the Space Force, experts claim that it could help deter further weaponization of space and keep military assets safe in orbit.
Yes, but: Others say that a Space Force simply places undue emphasis on the militarization of space instead of focusing on keeping it a peaceful realm.
Go deeper