New Orleans Saints fight to block emails allegedly linked to Catholic abuse scandal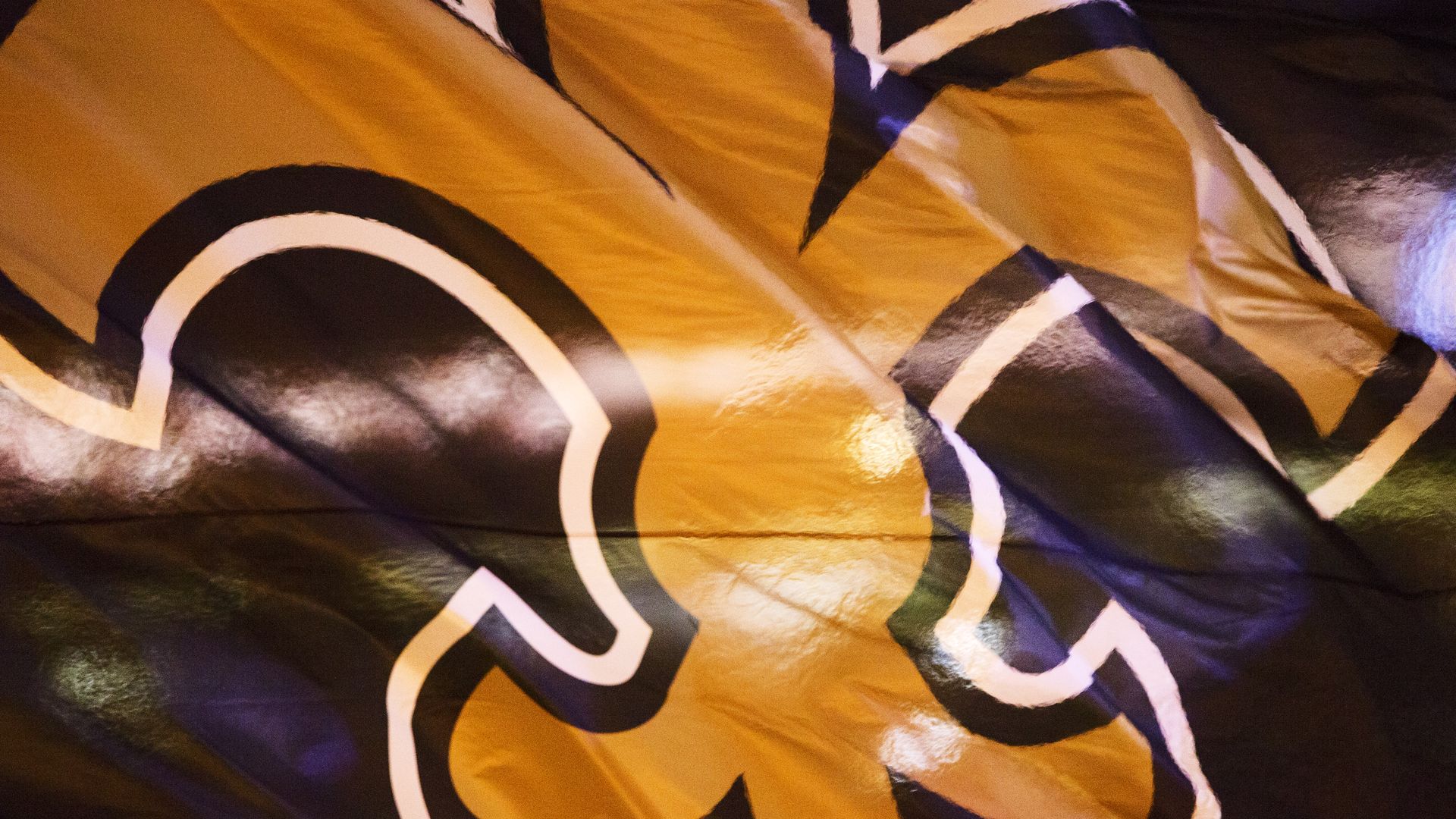 The NFL's New Orleans Saints are fighting in court to block the public release of emails that allegedly show team executives assisting the Archdiocese of New Orleans with public relations work regarding its role in the Catholic Church's sexual abuse crisis, AP reports.
The state of play: The attorneys for a group of men suing the archdiocese for alleged abuse claim in a filing that 276 emails obtained via discovery show that executives for the team — owned by Gayle Benson, a devout Catholic — helped the New Orleans arm of the church with its "pattern and practice of concealing its crimes."
The AP filed its own motion in the case, arguing that the emails should be released as a matter of public interest.
"This case does not involve intensely private individuals who are dragged into the spotlight, but well-known mega-institutions that collect millions of dollars from local residents to support their activities," said the AP's filing.
What they're saying ... The Saints issued a statement to Axios:
"The Archdiocese reached out to a number of community and civic minded leaders seeking counsel on handling the pending media attention that would come with the release of the clergy names in November of 2018. Greg Bensel, Senior Vice President of Communications for the New Orleans Saints, was contacted and offered input on how to work with the media.
"The advice was simple and never wavering. Be direct, open and fully transparent, while making sure that all law enforcement agencies were alerted.
"The New Orleans Saints, Greg Bensel and Mrs. Gayle Benson were and remain offended, disappointed and repulsed by the actions of certain past clergy.  We remain steadfast in support of the victims who have suffered and pray for their continued healing.
"Further, the Saints have no interest in concealing information from the press or public.  At the current discovery stage in the case of Doe v. Archdiocese, the Saints, through their counsel, have merely requested the court to apply the normal rules of civil discovery to the documents that the Saints produced and delivered to Mr. Doe's counsel."
Attorneys representing the men suing the archdiocese said in their own filing, "The Saints realize that if the documents at issue are made public, this professional sports organization also will be smearing itself."
Go deeper...AP: Over 900 clergy accused of child sexual abuse absent from dioceses' lists
Go deeper