Internet voting takes flight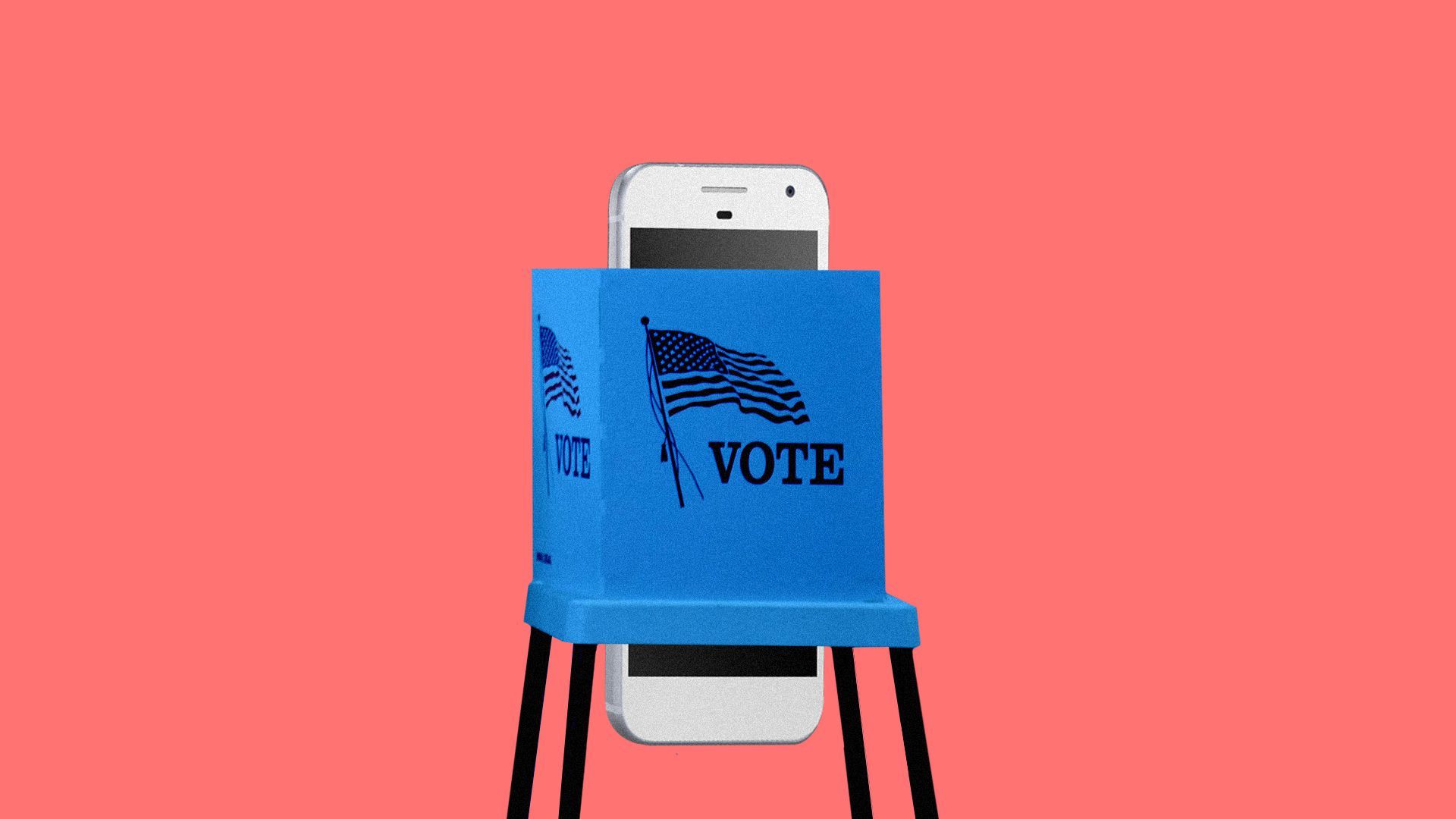 A small agency in Washington state is about to break new ground by letting residents vote by smartphone.
Why it matters: The U.S. suffers from chronically low voter turnout, but experts are concerned that internet voting is vulnerable to hacking and manipulation.
"There is a firm consensus in the cybersecurity community that mobile voting on a smartphone is a really stupid idea," computer science professor Duncan Buell told NPR, which first reported on the voting plan.
"I don't know that I have run across cybersecurity experts whose mortgages are not paid by a mobile-voting company who think it's a good idea."
The big picture: There's a world of difference between federal elections and more local races, and this is definitely the latter.
Voters will log in using their names and birthdays and verify their votes with a signature on their device.
Washington state already votes by mail, so election officials have experience with signature verification, the head of the company providing the tech told NPR.
Between the lines: The officials plan to make copies of the votes for auditing, but this wouldn't solve manipulation before votes are cast.
"If you're doing phone voting or internet voting, it's pretty much 'garbage in, garbage out,'" the former chief technologist at the Center for Democracy and Technology told NPR.
The other side: Concerned voters can also use the portal to fill in their ballots, print them off, and mail them in, NPR notes.
Go deeper:
Go deeper