Trump suggests entitlement cuts could come in his second term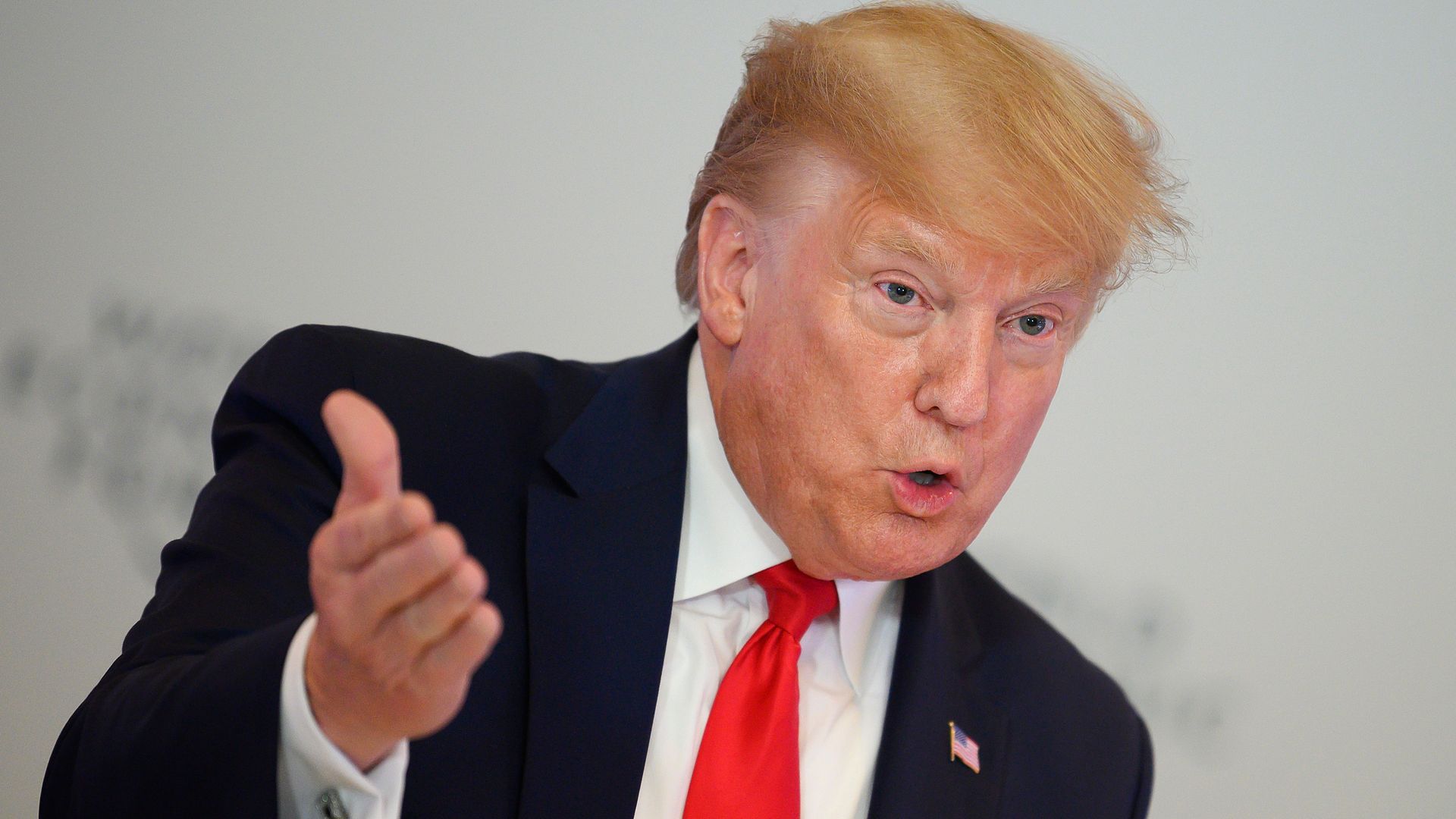 President Trump suggested in an interview with CNBC at the World Economic Forum Wednesday that he may consider cutting entitlement programs if elected to a second term.
Why it matters: Trump shied away from committing to cuts to social safety-net programs like Medicare, Medicaid and Social Security during his 2016 campaign. But his willingness to consider such measures now marks a shift that would likely appeal to the deficit hawks in the Republican Party.
Trump said in his 2015 campaign launch speech that America needs to "save Medicare, Medicaid and Social Security without cuts."
Asked by CNBC Wednesday if cuts to entitlements would now be something he'd consider, Trump responded: "At the right time, we will take a look at that."
Asked directly about cuts to Medicare, Trump reiterated: "We're going to look," but did not offer specifics.
The big picture: The president's latest budget proposal already called for $1.9 trillion in cost savings from mandatory safety-net programs like Medicare and Medicaid, as well as $26 billion less in spending on Social Security programs, the New York Times notes.
Between the lines, via Axios' Jonathan Swan: ‪Trump has spoken often, privately, about a "year five" of fiscal discipline. Some view this as a way of appeasing freedom caucus types and fiscal hawks in the administration.
One aide told Axios they were deeply skeptical he would follow through and said they considered it a way to get the hawks off his back until November 2020.‬
Go deeper:
Go deeper