Scientists get a new view of the Swan Nebula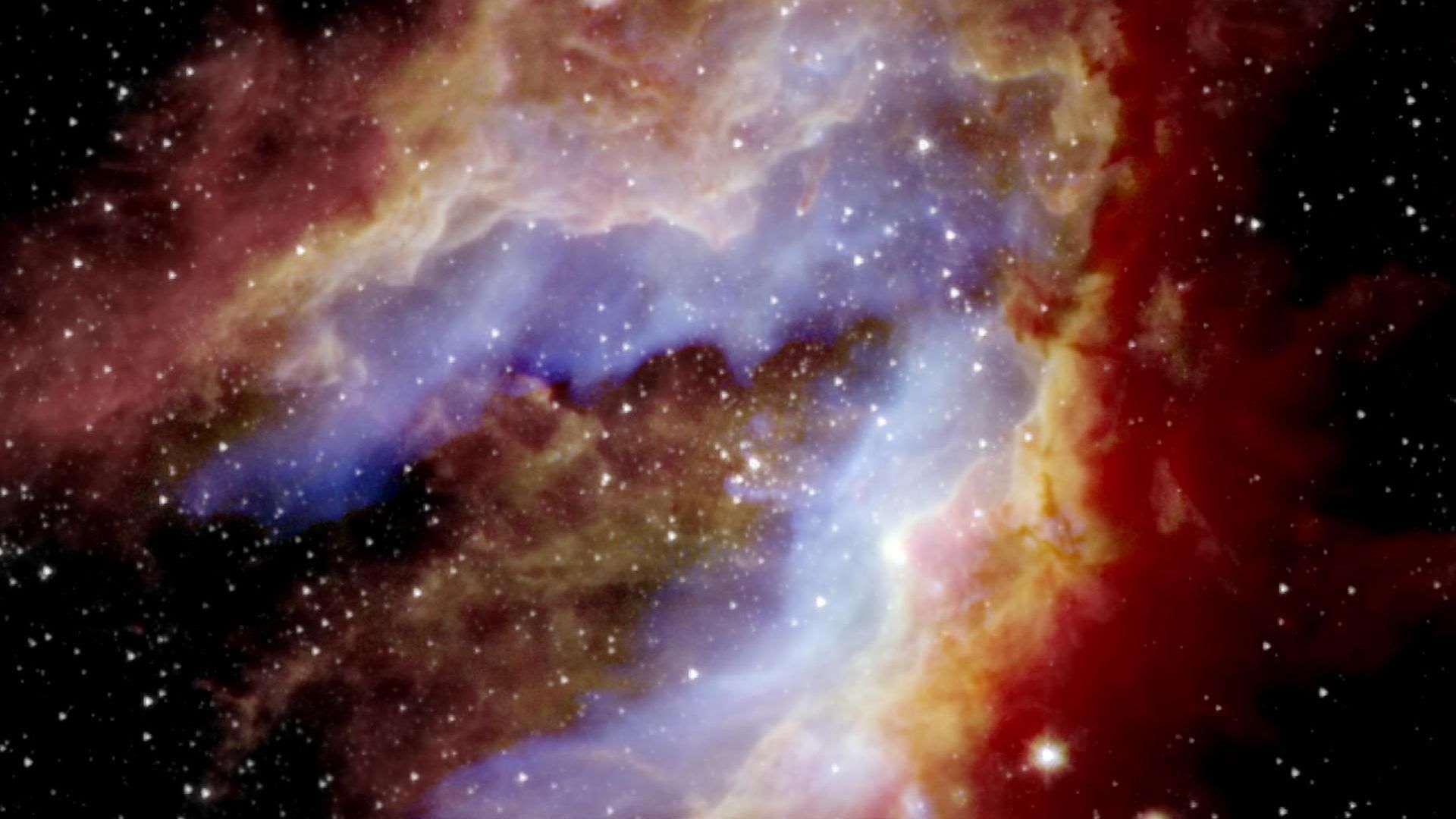 More than 100 young, massive stars shine within the heart of the Swan Nebula.
Why it matters: These types of observations allow scientists to map the nebula, revealing new information about the evolution of this active, star-forming region of the Milky Way.
A new photo taken by the Stratospheric Observatory for Infrared Astronomy (SOFIA) shows off the clouds and young stars of that nebula more than 5,000 light-years away from Earth.
"This is the most detailed view of the nebula we have ever had at these wavelengths," Jim De Buizer, a senior scientist at the SOFIA Science Center, said in a statement. "It's the first time we can see some of its youngest, massive stars and start to truly understand how it evolved into the iconic nebula we see today."
Go deeper: The violent deaths of the first stars
Go deeper