Brazil charges American journalist Glenn Greenwald with cybercrimes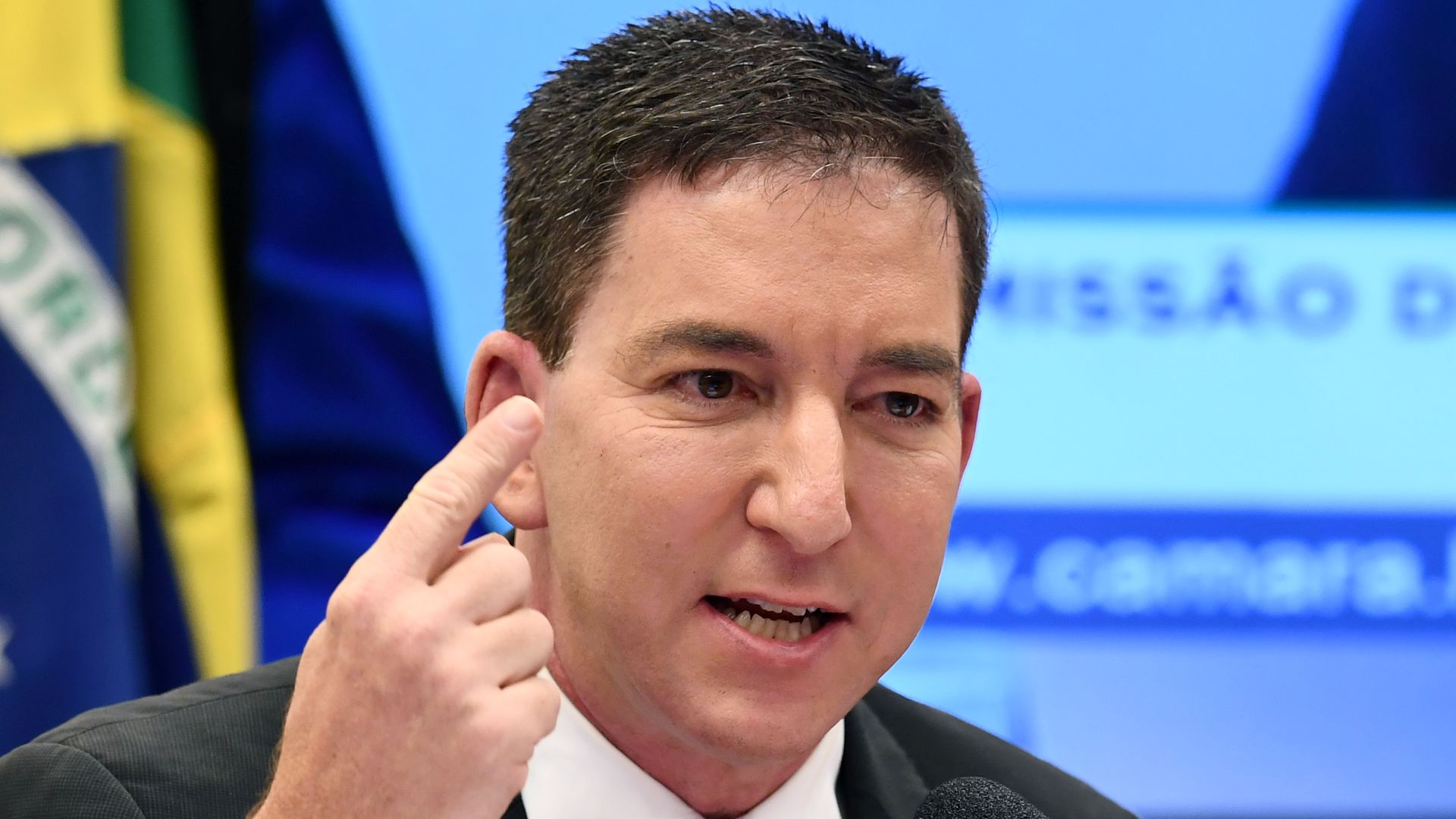 Brazilian prosecutors charged American journalist Glenn Greenwald with cybercrimes on Tuesday for allegedly spreading cellphone messages "that have embarrassed prosecutors and tarnished the image of an anti-corruption task force," the New York Times reports.
The big picture: Greenwald, who is best known for publishing leaked documents from Edward Snowden about U.S. domestic surveillance, is a co-founder of The Intercept Brazil. The publication has faced attacks from far-right President Jair Bolsonaro after publishing leaked messages about a task force that prosecuted high-profile political figures, including former President Luiz Inácio Lula da Silva.
Prosecutors allege that Greenwald did more than just receive the leaked messages and played a "clear role in facilitating the commission of a crime," per the Times.
Greenwald lives in Brazil and is married to Brazilian politician David Miranda, who lost a bid for a Brazilian congressional seat and has labeled himself as the "antithesis of Bolsonaro."
What he's saying: In a statement to The Daily Beast, Greenwald said: "The Bolsonaro government and the movement that supports it has made repeatedly clear that it does not believe in basic press freedoms—from Bolsonaro's threats against Folha to his attacks on journalists that have incited violence to Sergio Moro's threats from the start to classify us as 'allies of the hackers' for revealing his corruption."
"Less than two months ago, the Federal Police, examining all the same evidence cited by the Public Ministry, stated explicitly that not only have I never committed any crime but that I exercised extreme caution as a journalist never even to get close to any participation," he continued. "Even the Federal Police under Minister Moro's command said what is clear to any rational person: I did nothing more than do my job as a journalist—ethically and within the law."
"This denunciation—brought by the same prosecutor who just tried and failed to criminally prosecute the head of the Brazilian Bar Association for criticizing Minister Moro—is an obvious attempt to attack a free press in retaliation for the revelations we reported about Minister Moro and the Bolsonaro government."
Go deeper: Journalist Glenn Greenwald attacked by Brazilian columnist on air
Go deeper