Warren pledges to start DOJ task force to probe Trump corruption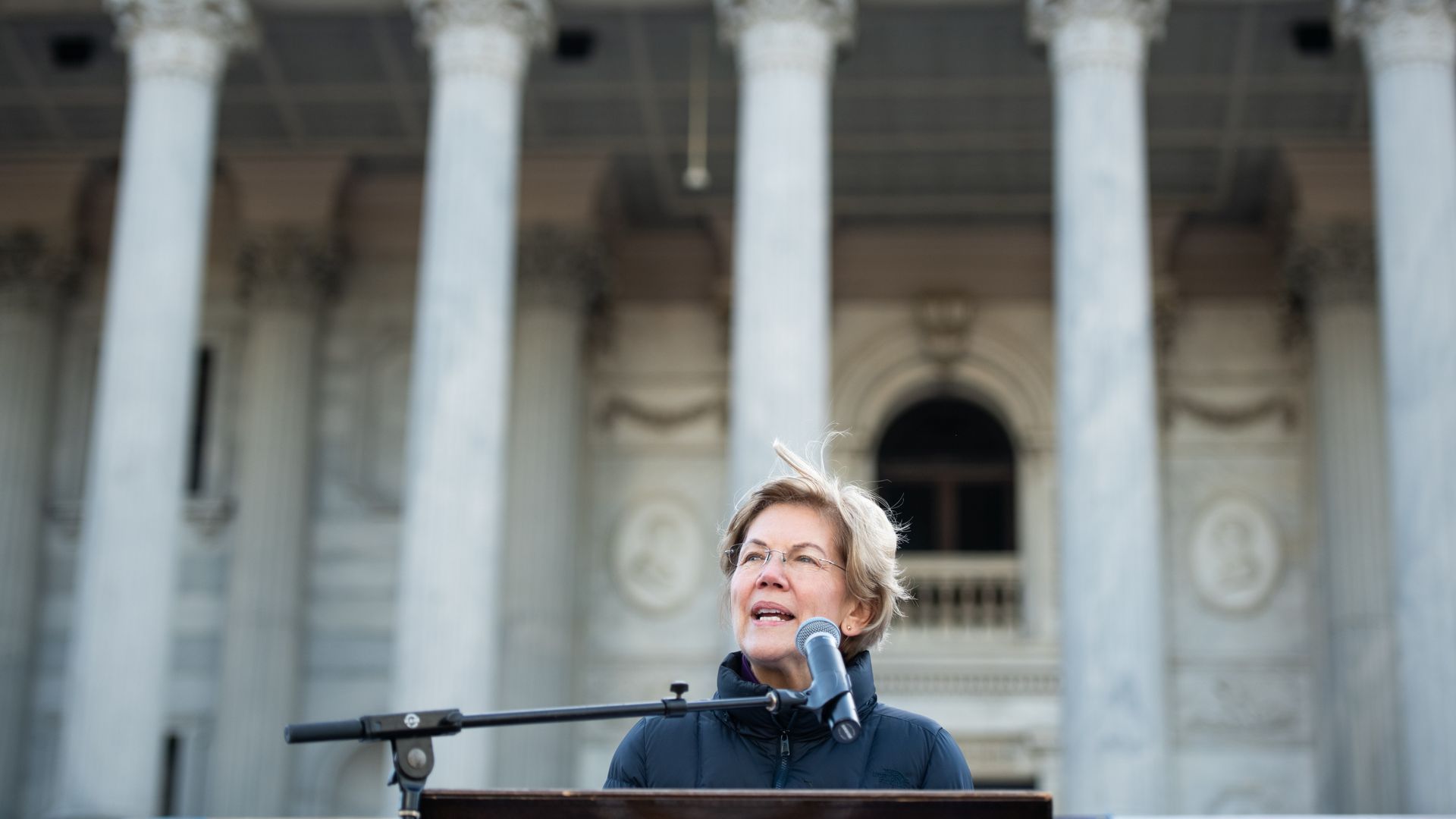 2020 Democratic presidential hopeful Elizabeth Warren pledged Tuesday to start an independent Justice Department task force if elected to investigate possible corruption by members of the Trump administration "to restore public confidence in government and deter future wrongdoing."
The big picture: While presidents historically have avoided large-scale investigations of their predecessors, Warren's message tracks with her anti-corruption stance — as she has previously pledged to institute a huge set of reforms to increase government transparency and peel back power from lobbyists.
Warren's pledge said she would ask for the resignation of all of President Trump's political appointees at the start of her administration, retaining "only those positions necessary to preserve continuity and protect national security during the transition period."
What she's saying:
"Rebuilding our government to work for the people won't just happen. It's going to require painstaking work, extraordinary drive and urgency, and a serious plan to root out the corruption and incompetence that Trump will leave behind. That means cleaning out the corruption that has infected the government, and it means moving immediately to fill key jobs and set up agencies with capable officials committed to putting the public interest first."
Go deeper: Bernie Sanders-Elizabeth Warren battle upstaged by viral right-wing media
Go deeper