Macron and Trump call ceasefire on digital taxes and wine tariffs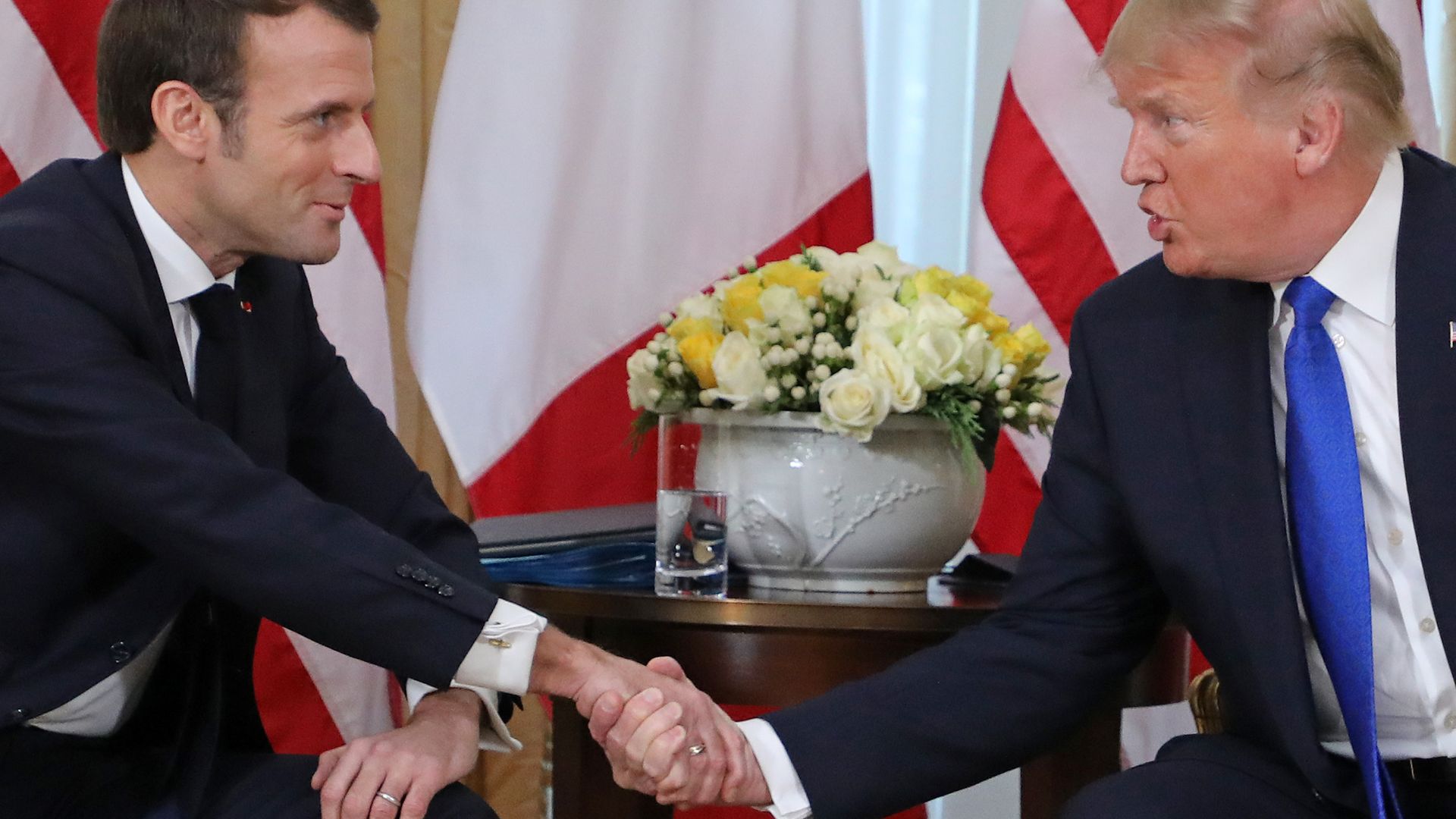 French President Emmanuel Macron on Tuesday tweeted that he and President Trump held a "great discussion" on a tax on digital services considered by Paris and pledged to work on "a good agreement" with Washington "to avoid tariff escalation."
Why it matters: Macron and Trump agreed to avoid increasing tariffs and continue negotiations on the digital tax during until the end of the year, CNBC reports.
Context: France in July enacted a tax on companies that profited from digital services in the country.
The White House in December issued a report concluding that France's tax discriminated against U.S. digital companies and announced that it was considering tariffs as high as 100% on up to $2.4 billion worth of French products, including sparkling wines, cheeses and handbags.
The announcement came hours before Trump was headed to the World Economic Forum at Davos, Switzerland, and days after Trump signed a reprieve in the 18-month trade war with China.
Go deeper:
Go deeper