Updated Jan 28, 2020 -

World
Hong Kong cuts rail links to mainland China due to coronavirus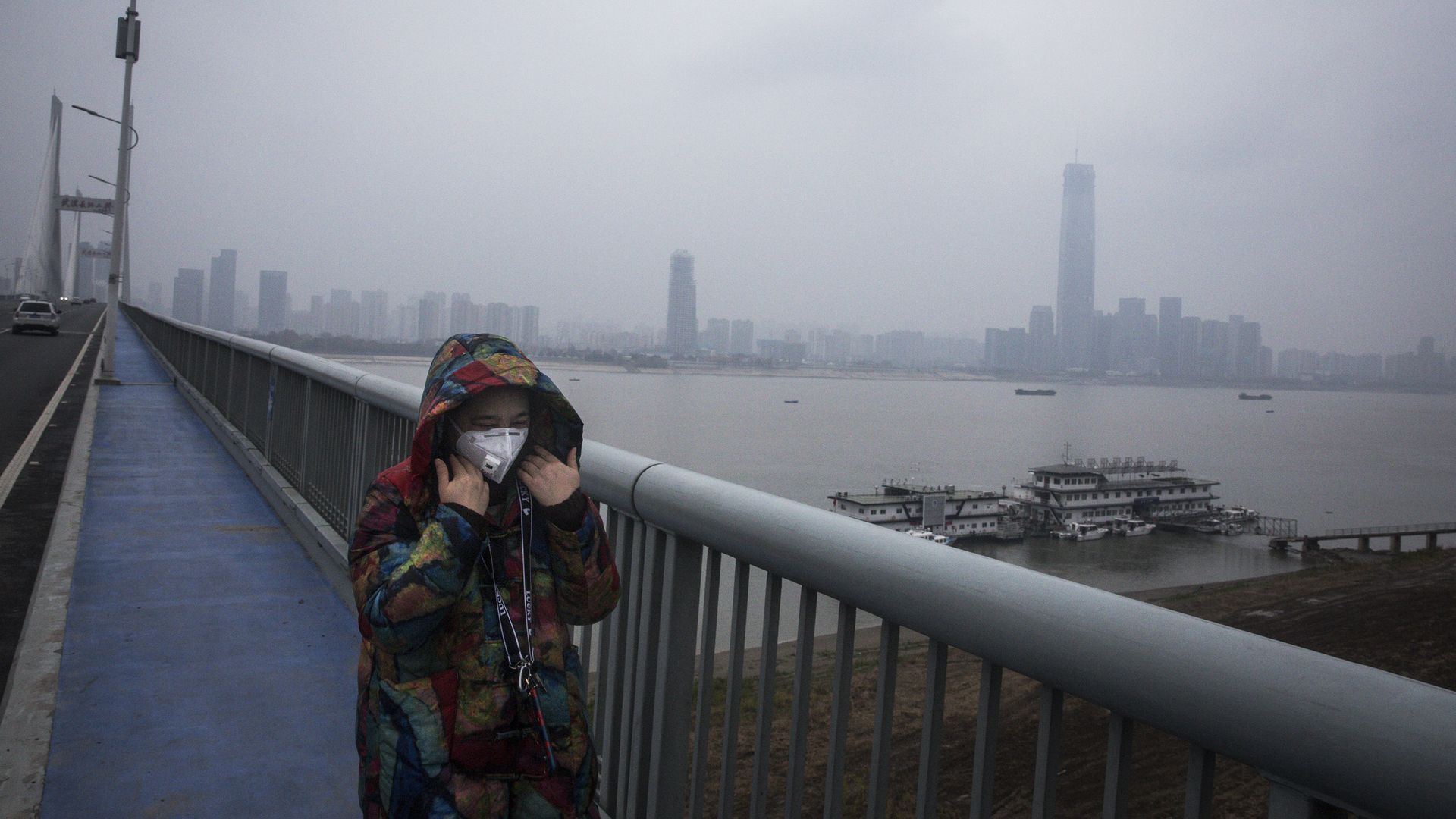 106 people have died from an outbreak of a coronavirus strain that originated in Wuhan, China, the country's National Health Commission said on Monday.
The latest: Hong Kong's Chief Executive Carrie Lam said Tuesday that the semiautonomous city would cut its rail links to mainland China and flights would be reduced, though the measures stopped short of a total closure of the border, per the AP.
Impact in the U.S.: Five Americans — all of whom traveled in Wuhan, China, and are now in California (2), Arizona, Washington state, and Chicago — have contracted the virus.
What's happening: The number of confirmed cases in China has increased to more than 4,500, according to the country's National Health Commission. Health officials confirmed earlier last week that the virus, which causes fever and respiratory symptoms, can be passed from person to person.
The big picture: Several countries in the region are also experiencing cases, and North Korea is temporarily banning foreign tourists in response to the outbreak, according to Reuters.
What they're saying: The World Health Organization decided last week that it's "too early" to declare an international health emergency.
What's next: A possible live animal source is still being investigated in China. There is no specific treatment for the virus, though several antivirals and experimental vaccines are under investigation.
Go deeper:
Editor's note: This story has been updated with more recent developments.
Go deeper