Houthi attack on mosque in Yemeni training camp kills at least 79 troops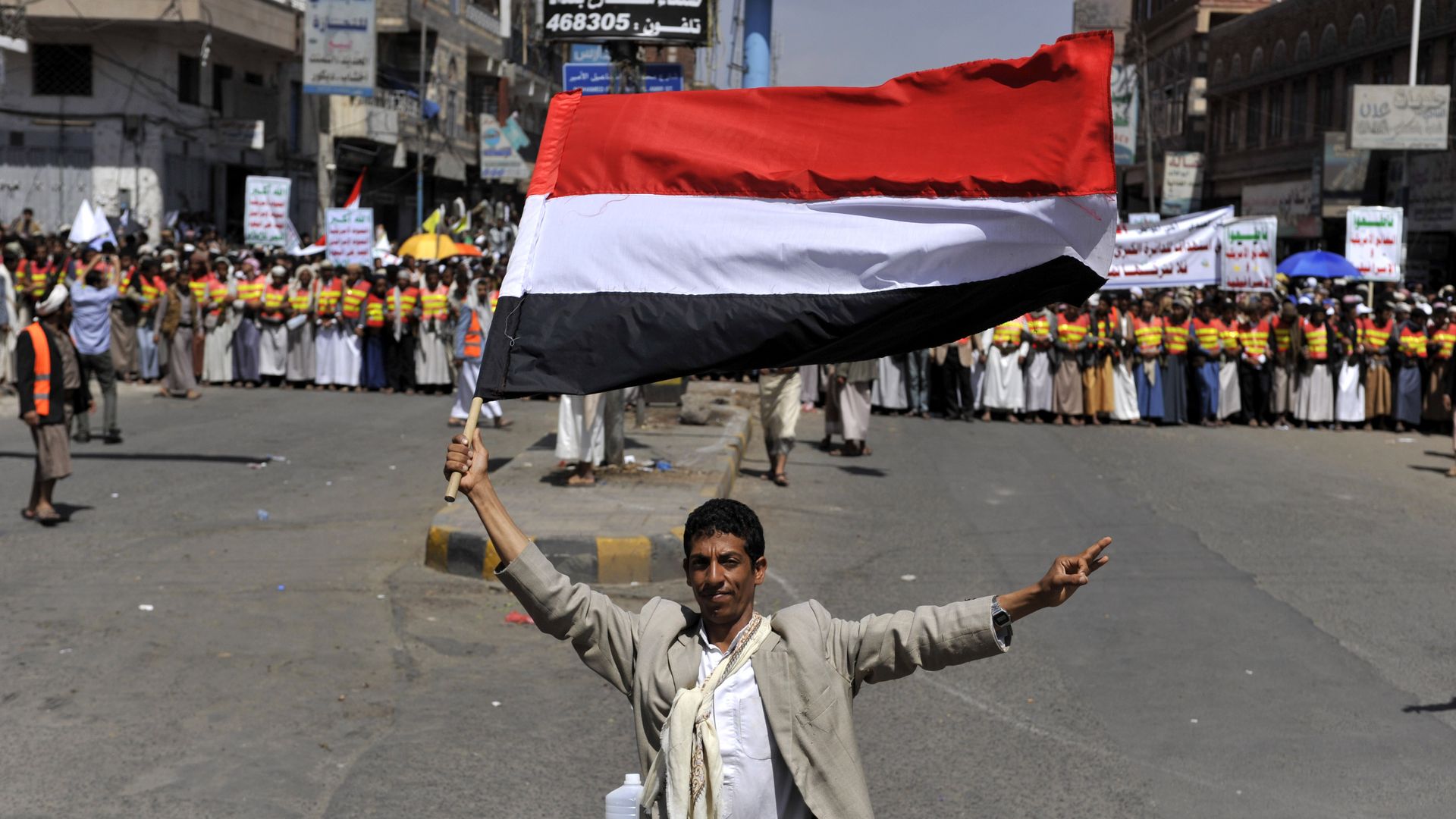 A ballistic missile attack believed to have been carried out by Houthi rebels killed at least 79 troops and wounded 81 others at a mosque in a Yemeni training camp late Saturday, the AP reports.
The big picture: The training camp is located in the central province of Marib — an oil-rich area approximately 70 miles east of Sanaa, the Houthi-controlled capital. Marib is under the jurisdiction of the Saudi-led coalition, which is supported by the U.S.
Why it matters: The attacks marks a military escalation that followed a rare period of stability in Yemen's long-running civil war, which has caused one of the worst humanitarian crises on the planet.
Yemen's internationally-recognized president, Abed Rabbo Mansour Had, condemned the attack as an act of "blatant aggression" that showcases the Houthis' "unwillingness" to find peace.
A spokesperson for the Yemeni Armed Forces said the attack would "answered harshly," with coalition forces reporting Sunday that they launched "massive assaults" on Houthi targets northeast of the capital.
Go deeper: Iran's proxies in the Middle East
Go deeper