Kennedy grandson calls Pence impeachment op-ed a "total perversion of JFK's legacy"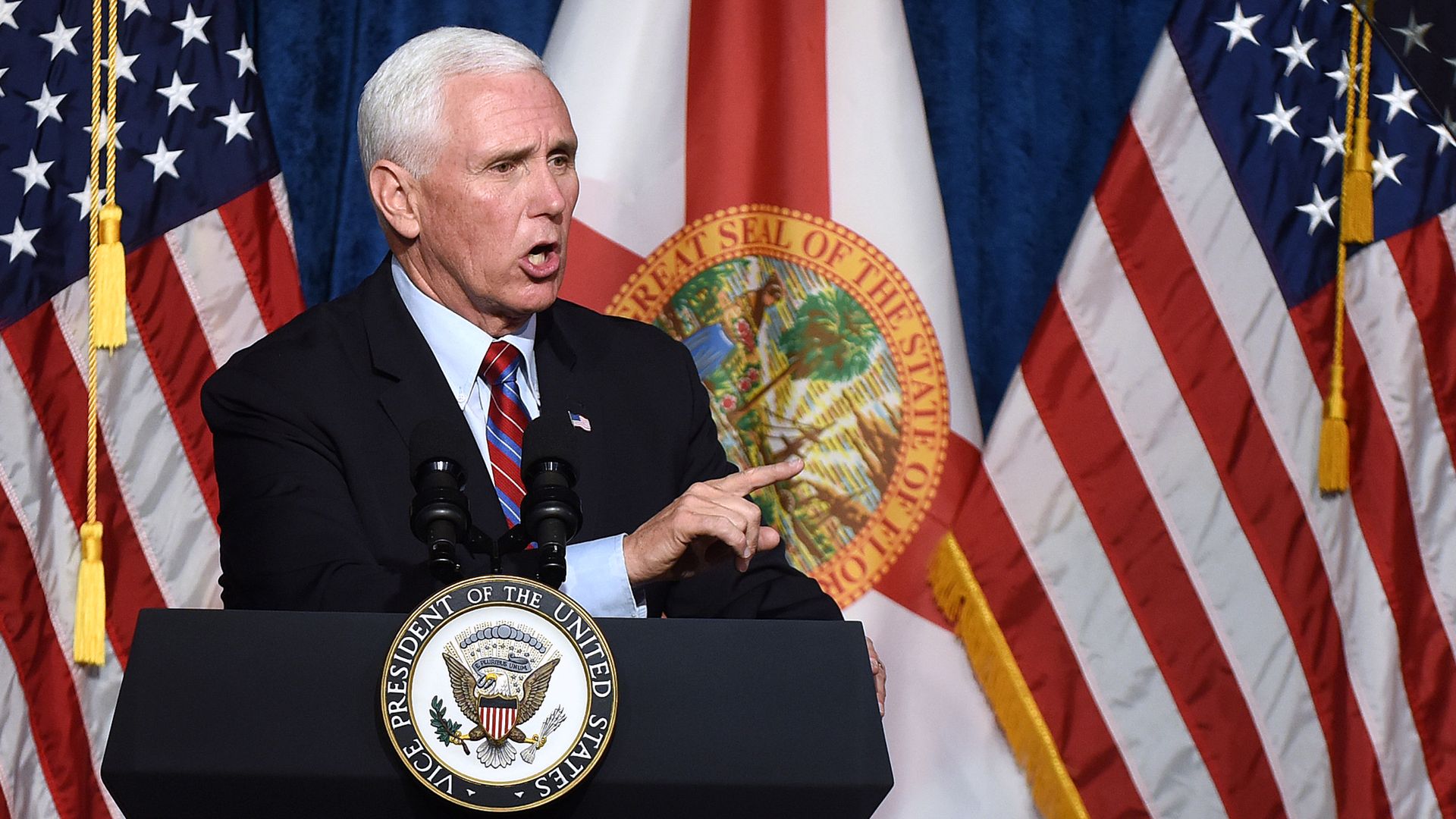 Jack Schlossberg, President John F. Kennedy's only grandson, tweeted on Saturday that a Wall Street Journal op-ed by Vice President Mike Pence — in which he cited JFK's book "Profile in Courage" to attack President Trump's impeachment — is a "total perversion of JFK's legacy and the meaning of courage."
Driving the news: Pence cited a chapter of the book on Republican Sen. Edmund Ross of Kansas, who defied his party by voting to acquit President Andrew Johnson during his 1868 impeachment trial.
"As the U.S. Senate takes up a purely partisan impeachment, and the mainstream media focuses on what Republican senators may do, it may be timely to consult Kennedy's definition of political courage and why he considered one statesman in particular worthy of admiration," Pence wrote.
What he's saying: Schlossberg said Pence is "right to celebrate Ross, a public servant who, foreseeing his own defeated, nonetheless summoned the courage to vote his conscience, and put the national interest above his own. But let's not be confused."
Schlossberg argued Trump "was impeached because he did the exact opposite — he put his own interests ahead of our country's national security and, in the process, broke federal law."
"I would argue instead that today, as in 186[8], political courage might require a Republican Senator to risk his or her own political future by breaking lockstep from the President and agree to hear from witnesses, review the evidence, and put the national interest above their own."
Go deeper: Trump responds to articles of impeachment, calls process "a dangerous attack"
Go deeper