World leaders to gather, discuss Libyan conflict on Sunday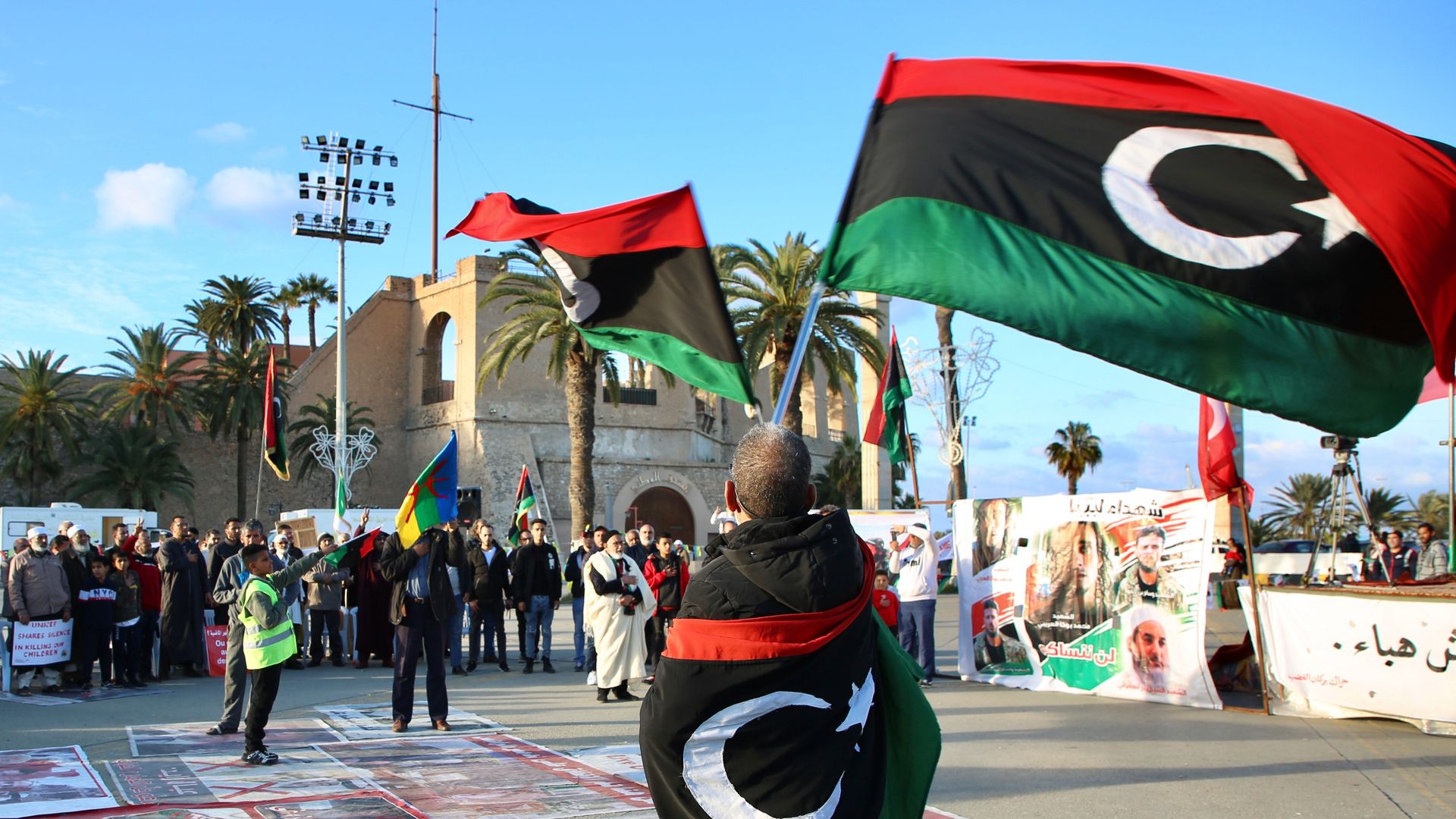 World leaders are preparing to gather in Berlin on Sunday to discuss concluding the nine-month conflict in oil-rich Libya and restoring peace and stability, Al Jazeera reports.
Why it matters: The conflict in Libya is among the most "intractable proxy wars" in the Middle East, pulling in Russia, the United Arab Emirates, Egypt and Turkey, the New York Times reports.
The state of play: Foreign attraction to Libya stems from commercial interest, geopolitical games or regional and ideological rivalries.
German Chancellor Angela Merkel said implementing a United Nations-arms embargo on Libya will be a top concern at the summit, per Al Jazeera.
Hundreds of civilians have died since Libyan renegade military commander Khalifa Haftar began his siege in April, while hundreds of thousands have been displaced, according to UN data cited by Al Jazeera.
Key players:
Europe and the U.S. have been on the sidelines of the conflict without offering much intervention. Secretary of State Mike Pompeo plans to be in attendance, the Times notes.
Egypt, the United Arab Emirates and Russia are backing Haftar, who is currently trying to gain control of the capital, Tripoli, per the Times.
Turkey is backing the UN-recognized government in Tripoli.
None of the primary players have expressed interest in backing out or stepping down.
The bottom line: The summit is expected to focus on diplomacy, but "the stakes are highest for civilians in Libya, where the effect of the conflict has been devastating," Al Jazeera writes.
Go deeper