Trump tweets in support of pro-gun activists ahead of Virginia rally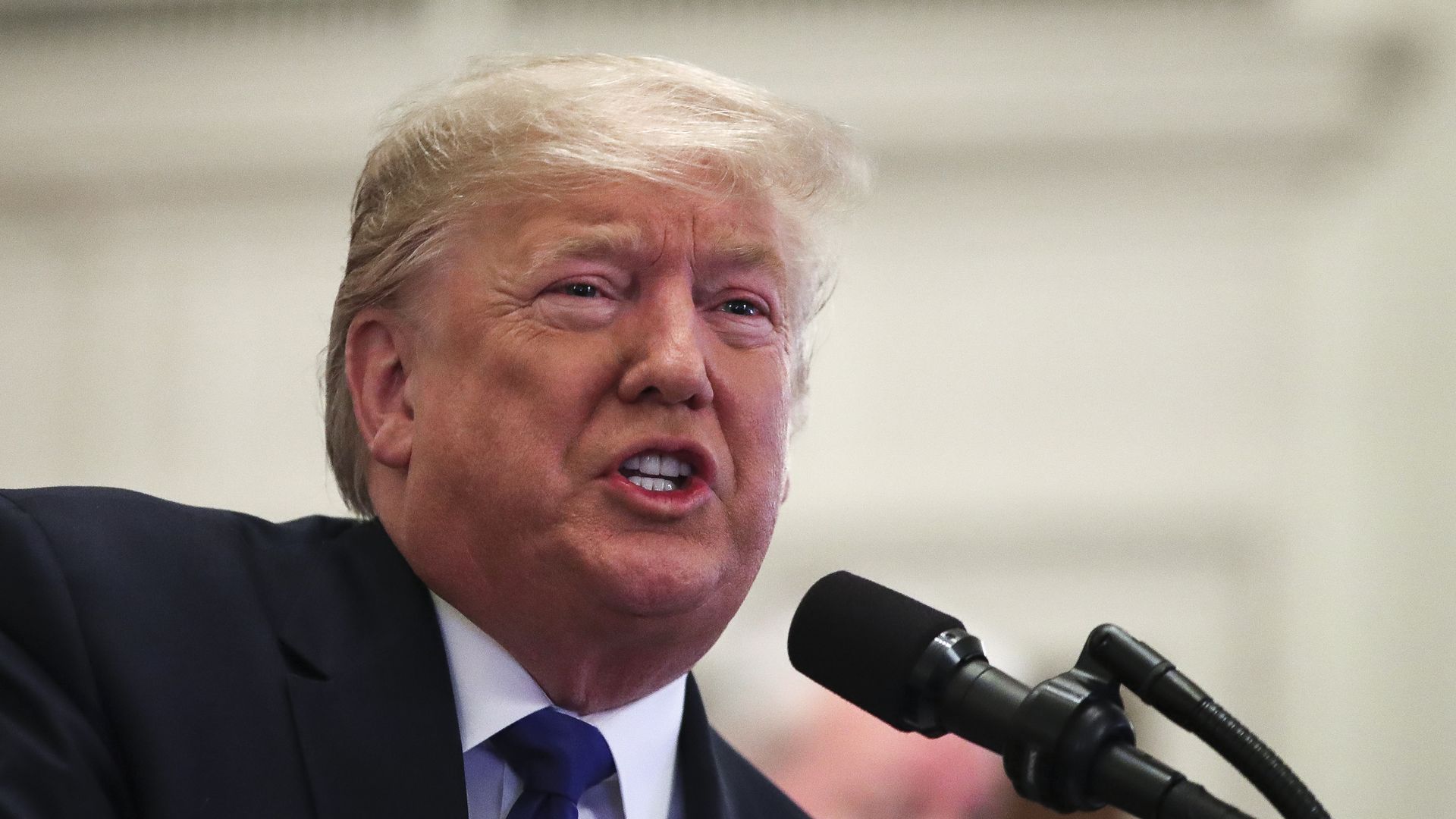 As Richmond braces for thousands of demonstrators on Monday, President Trump tweeted in support of pro-gun activists, saying the Second Amendment is "under very serious attack" in the state.
The state of play: Protesters are expected to pour onto state Capitol grounds in response to Virginia Democrats' sweeping gun control proposals. Virginia Gov. Ralph Northam declared a state of emergency and temporarily banned weapons around the Capitol. The Virginia state Supreme Court upheld Northam's ban Friday, Reuters reports.
The protest is advertised as peaceful, however, fears remain that the event could become violent and chaotic, per the Times.
Already, the FBI assisted the police on Thursday in arresting six men linked to a violent white supremacist group known as The Base, at least three of whom were thought to be planning to attend the rally in Richmond, AP writes.
Virginia Citizens Defense League, a pro-gun rights group organizing the rally, emailed a statement calling on 10,000 people to attend.
Go deeper:
Go deeper