Trump responds to articles of impeachment, calls process "a dangerous attack"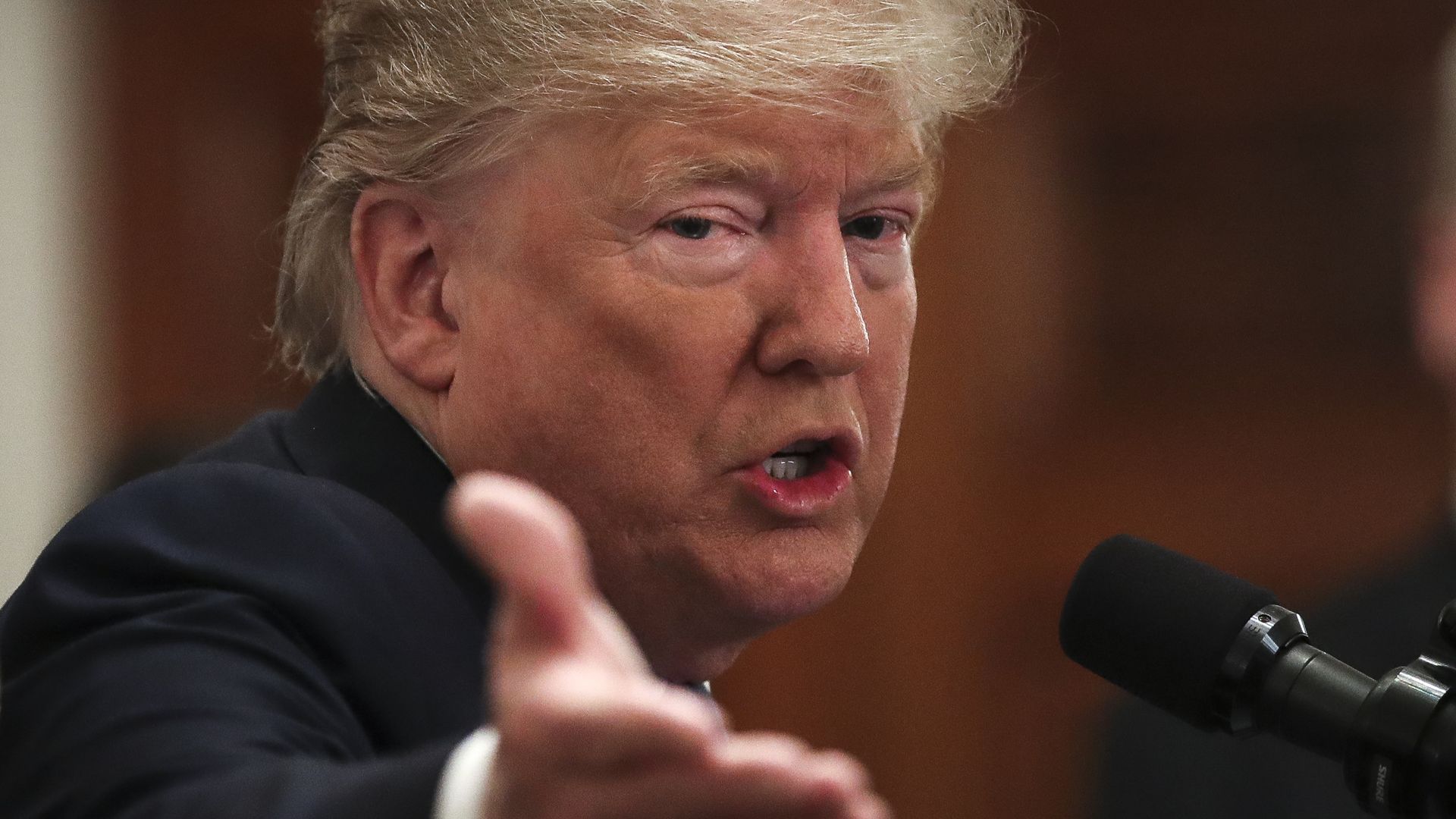 President Trump's defense team released their arguments on Saturday for the impeachment trial in the Senate starting next week — and House Democrats quickly labeled the president's response as fundamentally wrong.
What they're saying: Trump's full response to House Democrat's case for impeachment argues the articles "violate the Constitution" and are "defective in their entirety." His defense further characterized the impeachment process as "nothing more than a dangerous attack on the American people themselves and their right to vote."
Trump's legal team plans to argue the first article of impeachment, abuse of power, does "lasting damage to the separation of powers," and alleges there's no such violation of the law.
Trump's team also plans to argue that the president "was within his rights" to ignore requests from Congress for testimony and witnesses throughout the impeachment process, per CNN. House Democrats have indicted Trump for this action in their second article of impeachment — obstruction of Congress.
The other side: Trump's answer to articles of impeachment "is more like a fundraising email" than a statement addressing constitutional law, a Democratic aide working on the impeachment trial told reporters Saturday.
"This answer is not like any answer we've ever seen in an impeachment. The House and the Senate have done fifteen," the aide said. "If the following is not impeachable, nothing is impeachable."
The bottom line: A senior administration official predicted that the trial would take roughly two weeks and culminate in an acquittal by Feb. 4, when Trump is due to give his State of the Union address, Axios previously reported.
House Democrats working on the trial believe Senate Majority Leader Mitch McConnell will deviate from precedent set in the Clinton impeachment trial, one aide told reporters Saturday.
Read the president's full response to articles of impeachment:
Go deeper: Trump's Fox-friendly Senate trial team
Go deeper