Biden calls for ending online platforms' liability shield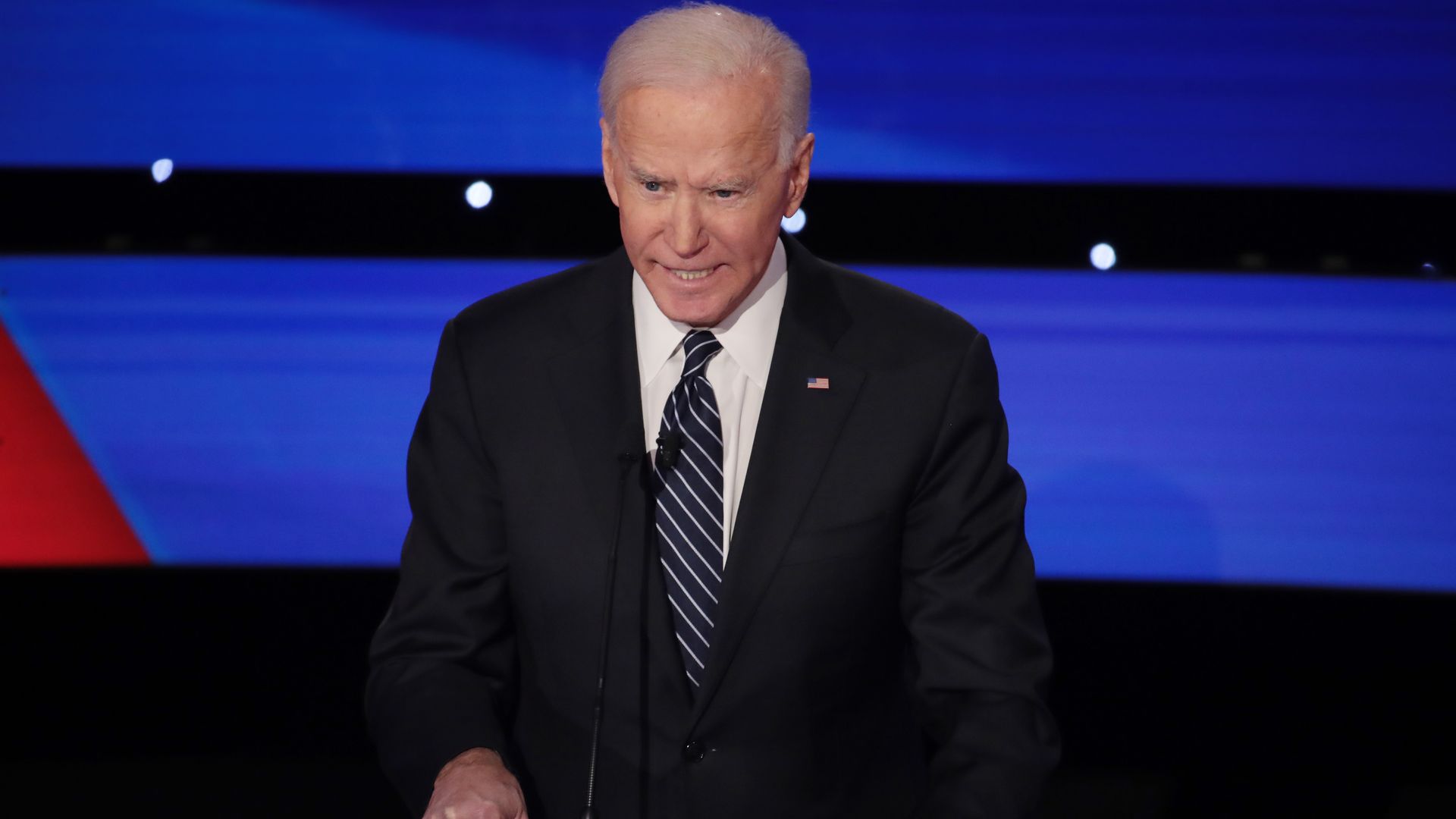 A 1996 law that protects online platforms from liability for material their users post should be "revoked, immediately ... for Zuckerberg and other platforms," Democratic presidential candidate Joe Biden said in a New York Times editorial board interview.
Why it matters: Inside the industry, Section 230 of the Communications Decency Act is seen as a cornerstone of the internet's success in giving users a voice. But as tech giants have consolidated their wealth and power, policymakers and industry critics — alarmed by the rise of online misinformation, privacy controversies and the impact of precision ad targeting — have zeroed in on Section 230 as a target.
"It should be revoked because [Facebook] is not merely an internet company. It is propagating falsehoods they know to be false, and we should be setting standards not unlike the Europeans are doing relative to privacy. You guys still have editors. I'm sitting with them. Not a joke. There is no editorial impact at all on Facebook. None. None whatsoever. It's irresponsible. It's totally irresponsible."
— Joe Biden
Between the lines: Facebook, like other social media companies, sees itself not as a publisher with editorial obligations but as a platform that enforces standards of conduct among users who are free to communicate with one another both publicly and privately. Critics contend that Facebook's algorithms and human moderators are making digital-era editorial judgments when they decide what content is allowed on the site.
The bottom line: Biden isn't the only Democrat gunning for Section 230. Facebook's decision not to police fact in political speech and ads has made it some powerful enemies, and if the White House changes hands next year, it and other tech platforms could face a major fight.
Go deeper: Tech's liability shield becomes trade-deal flashpoint
Go deeper