Gap Inc. will no longer spin out Old Navy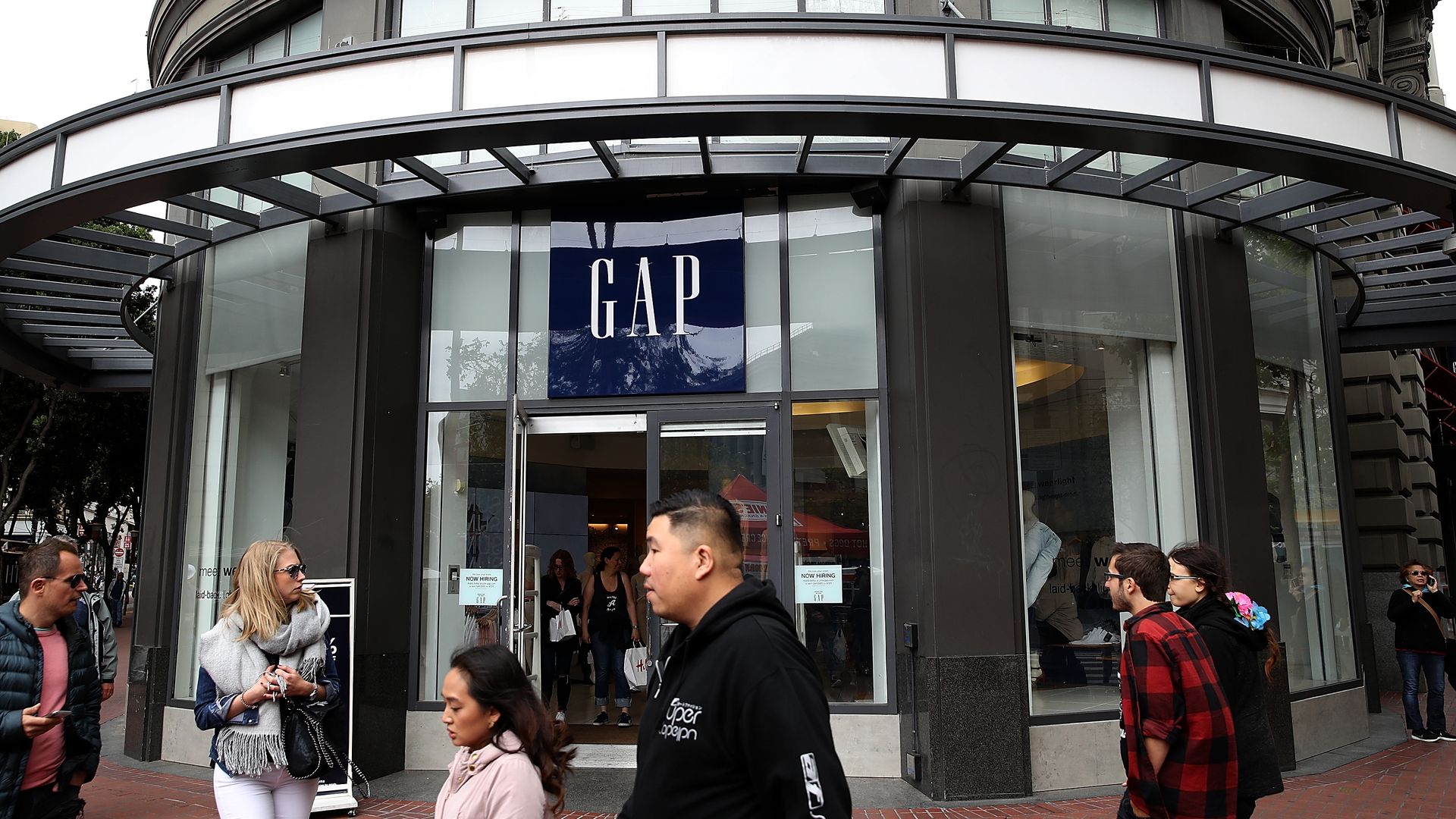 Gap Inc. is scrapping its plan to spin out Old Navy into a standalone public company, it announced on Thursday.
Why it matters: Gap had initially decided to split up the businesses after struggling to balance the successful Old Navy retailer with the rest of its brands.
What they're saying:
"While the objectives of the separation remain relevant, our board of directors has concluded that the cost and complexity of splitting into two companies, combined with softer business performance, limited our ability to create appropriate value from separation."
— Robert Fisher, interim Gap Inc. CEO and president
What to watch:
Neil Fiske, CEO and president of the Gap retailer, will leave the company.
Gap Inc.'s stock price shot up to $20.60 after the company announced the news.
Go deeper: Gap will split into two companies, leaving Old Navy to stand alone
Go deeper