Ralph Northam temporarily bans weapons from Virginia Capitol amid threats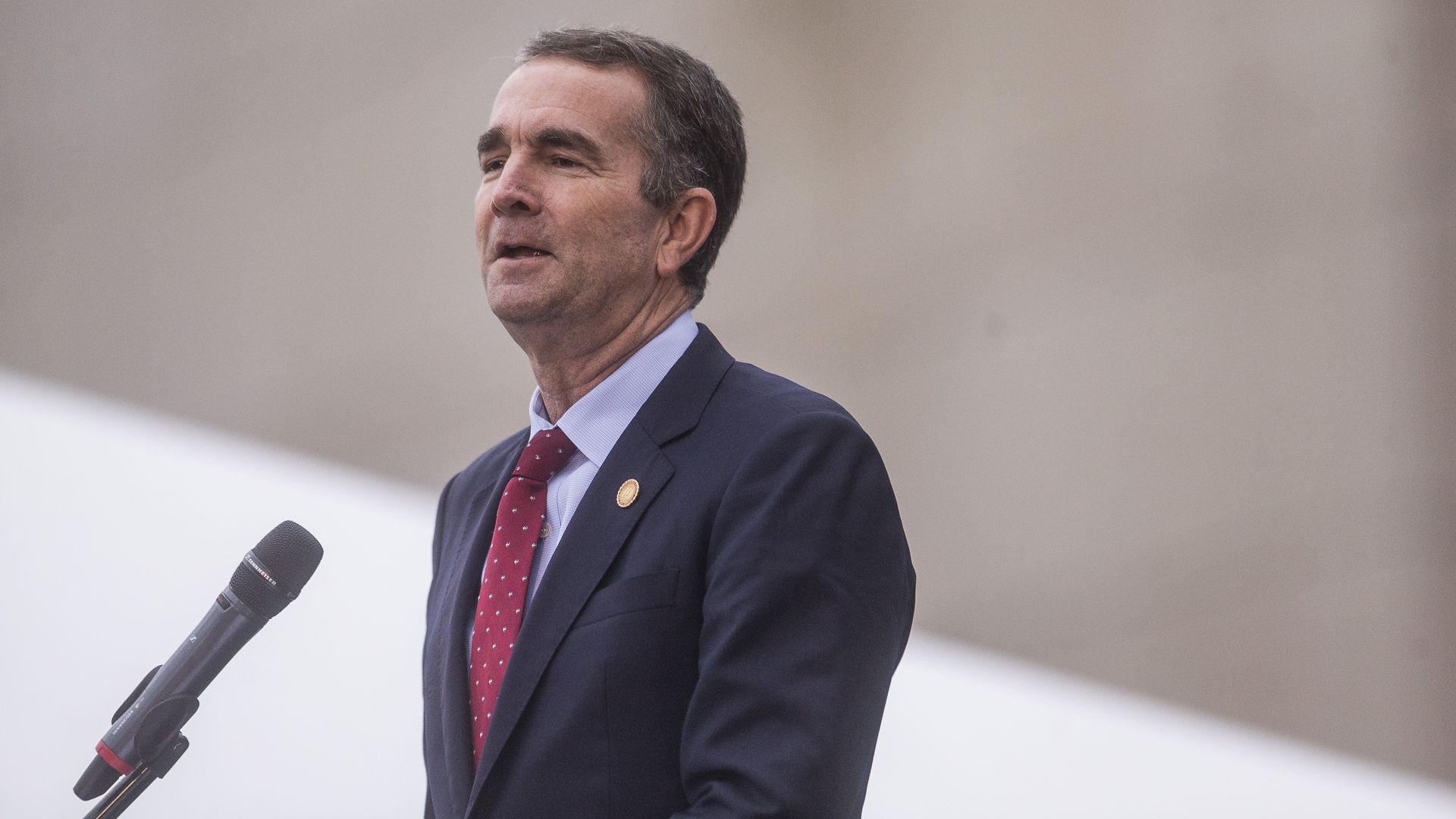 Gov. Ralph Northam (D-Va.) announced a temporary weapons ban for the Virginia Capitol and declared a state of emergency in anticipation of a gun-rights rally scheduled for Monday that is eliciting "serious threats," Reuters reports.
Why it matters: Northam says he implemented the ban to avoid a repeat of Charlottesville, referring to the violence that followed a 2017 "Unite the Right" rally. That deadly event became a defining moment as white nationalism surged.
"We're seeing threats of violence. We're seeing threats of armed confrontation and assault on our capitol ... These are considered credible, serious threats from our law enforcement agencies."
— Gov. Ralph Northam
Details: Monday's rally attendees will be required to go through a security checkpoint.
State police are expecting thousands of people. Authorities anticipate many participants will openly carry guns in permitted areas, as allowed by state law.
Gun-rights advocates with the Virginia Citizens Defense League, including militia groups and ultraconservative demonstrators hope to block gun-control legislation from moving through the state assembly.
Go deeper: Virginia General Assembly passes Equal Rights Amendment
Go deeper