Virginia General Assembly passes Equal Rights Amendment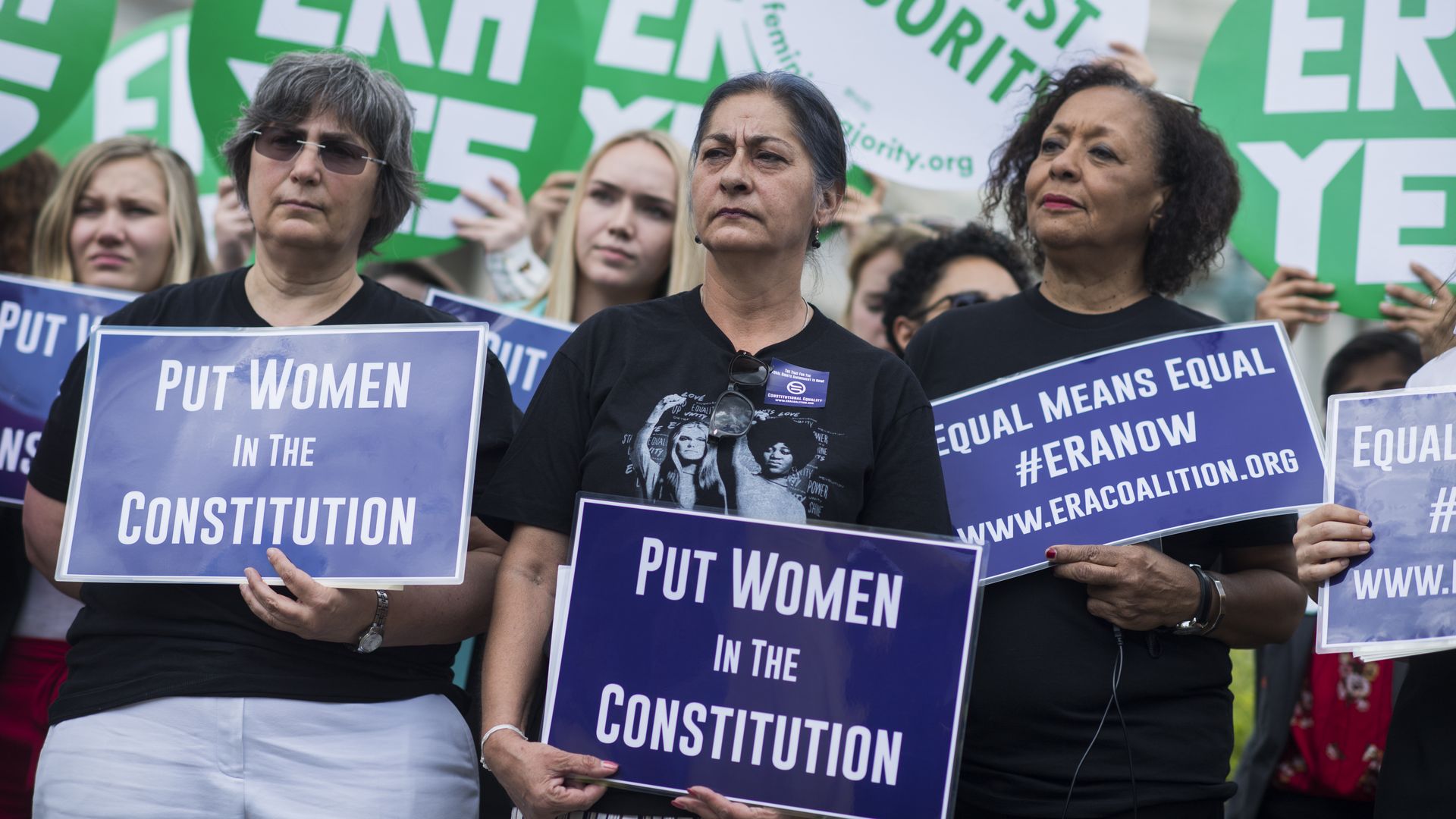 The two chambers of Virginia's General Assembly approved the proposed Equal Rights Amendment with bipartisan support on Wednesday in an overwhelming win for gender equality advocates.
Why it matters: Virginia is now poised to become the crucial 38th state to approve the ERA, which would prohibit discrimination on the basis on sex. Three-quarters of all state assemblies and legislatures must approve the measure for it to be added to the U.S. Constitution, the Washington Post notes.
Yes, but: Wednesday's votes are not for final passage, as parliamentary rules dictate that each chamber must approve the other's version. Though the two are identical, the final show of support is considered a formality.
The Justice Department also issued a finding last week that the ERA expired, thus could no longer be ratified, per the Washington Post. Multiple efforts are afoot on Capitol Hill to expand or renew the ratification process.
The amendment was first proposed in 1923, passed in 1972 and given a ratification deadline of March 22, 1979.
The deadline was extended through June 1982, but only 35 of the 38 needed states ratified it.
When the proposal was deemed a failure, five states withdrew their support.
Three states have added their support since 2017 — now including Virginia.
Virginia only counts as the final state required for ratification if the five withdrawals are dismissed.
The bottom line: In principle, the landmark proposal has its necessary backers, but it remains unclear whether the measure will be added to the U.S. Constitution.
Go deeper: Trump administration argues civil rights law doesn't cover LGBTQ workers
Go deeper