Feds' role chided as T-Mobile-Sprint trial wraps up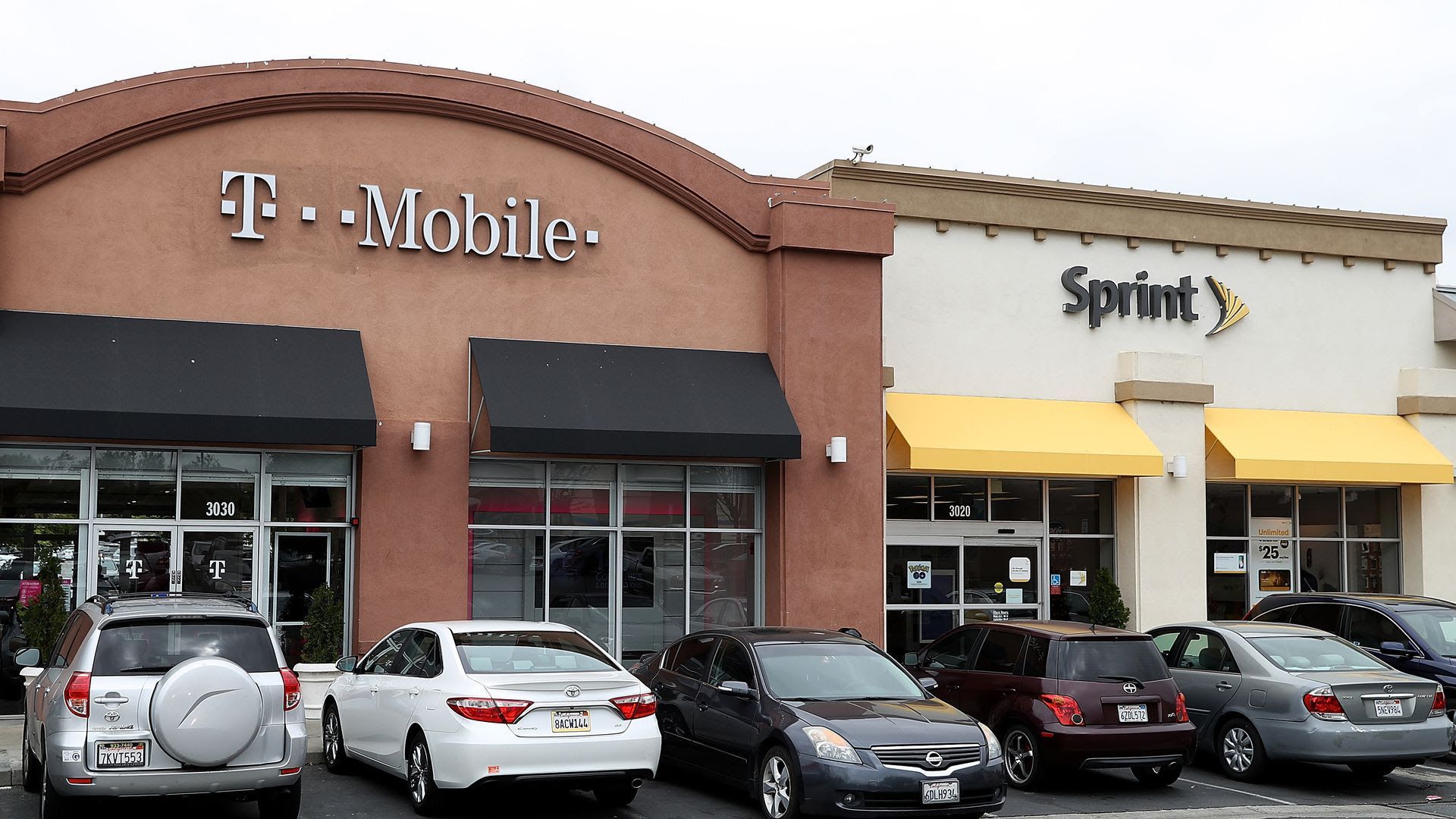 The states trying to block the T-Mobile-Sprint merger in court got a boost this week from T-Mobile's home state as the litigation heads into closing arguments on Wednesday.
Driving the news: Washington state Attorney General Bob Ferguson, in a court filing this week, called out the Justice Department for attempting to "undermine the states' important and independent role in enforcing antitrust laws" in its efforts to convince the court to OK the deal.
The DOJ and FCC in their own December filing told the court that blocking the deal would override and undermine the findings they made when they reviewed and approved the merger last year.
Ferguson, who has not joined the attorneys general suing to stop the merger, said that states and the federal government should both have a say in antitrust enforcement. He took issue with the notion that "if DOJ has taken a position on an antitrust matter, the states have no authority to reach a contrary conclusion."
What's next: Closing arguments began at 10 a.m. in a New York federal court Wednesday. New York Attorney General Letitia James, who is leading the case alongside California's Xavier Becerra, is expected to attend.
Separately, a D.C. court is reviewing the settlement the Justice Department (and several other states, including Sprint's home state of Kansas) reached with T-Mobile and Sprint in approving the deal.
The D.C. court late last week extended the settlement review process by accepting briefs until Feb. 7.
The court review process is typically a rubber stamp exercise. The move to gather additional feedback is "not a good sign" and casts further uncertainty around T-Mobile and Sprint's ability to quickly close their deal, LightShed analysts Walt Piecyk and Joe Galone said in a note.
Go deeper: Trump administration offers a new guide to vertical mergers
Go deeper