Warren asks SEC to investigate Trump's Mar-a-lago comments about Soleimani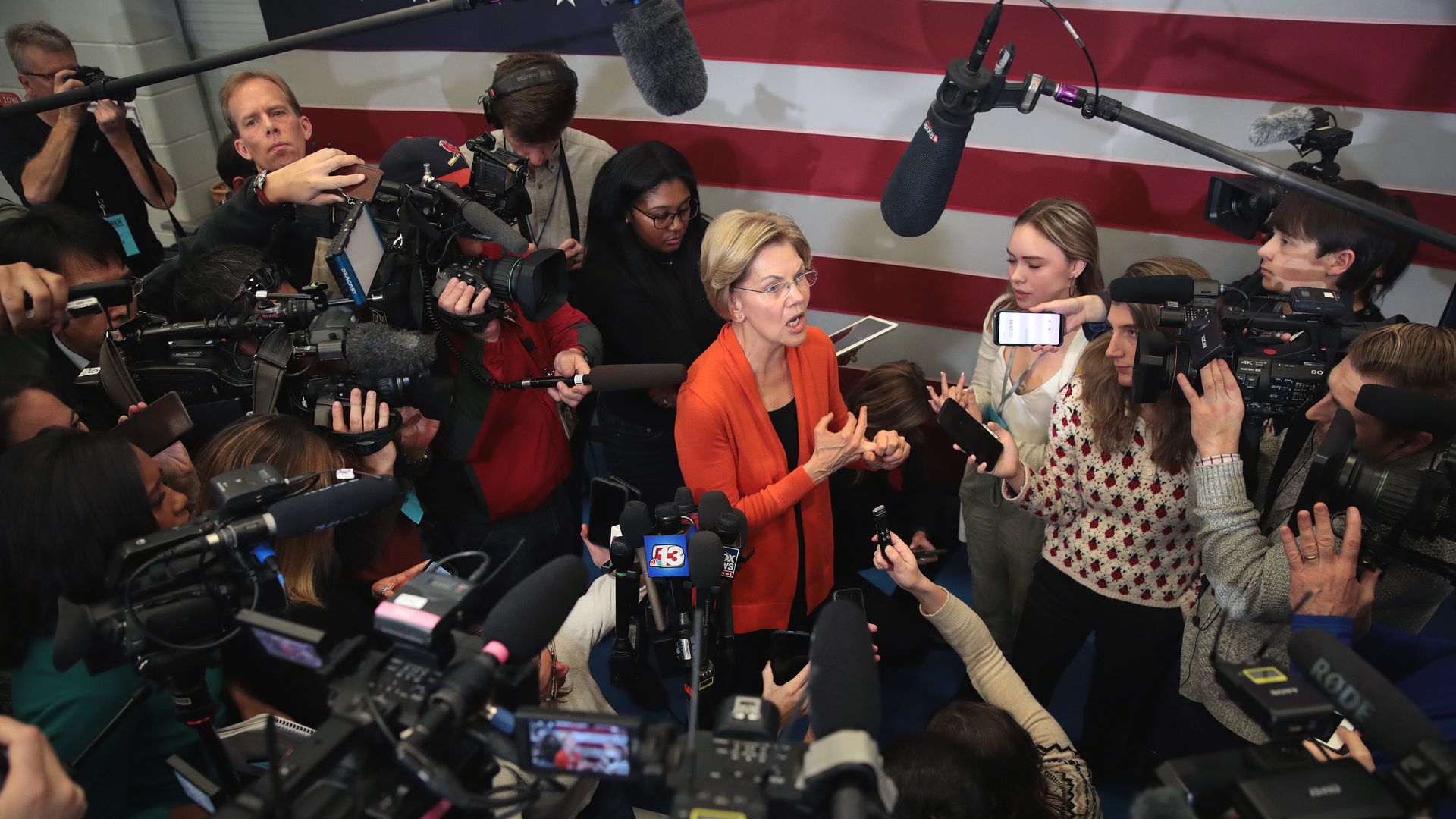 Sens. Elizabeth Warren (D-Mass.) and Chris Van Hollen (D-Md.) sent a letter to federal regulatory agencies on Monday asking them to investigate whether there was insider trading stemming from President Trump telling guests at his Mar-a-Lago club to expect a "big" response to Iran's killing of an American contractor in Iraq, as The Daily Beast first reported.
Why it matters: The letter, sent to the Securities and Exchange Commission (SEC) and the Commodity Futures Trading Commission (CFTC), says the report "raises a number of troubling national security questions regarding President Trump's handling of classified and other sensitive national security information."
Warren and Van Hollen suggest that the advanced knowledge Mar-a-Lago guests received may have resulted in "illegal trading in defense company stocks or commodities."
Northrop Grumman and Lockheed Martin's stock prices both increased after the killing of Iranian Gen. Qasem Soleimani.
"These private individuals ... would have had the opportunity to obtain significant profits simply by being guests or members at President Trump's private resort," Warren and Van Hollen write in the letter.
What's next: The senators asked the agencies for a briefing no later than Feb. 13.
Go deeper:
Go deeper