Uber's chief of scooters, bikes to depart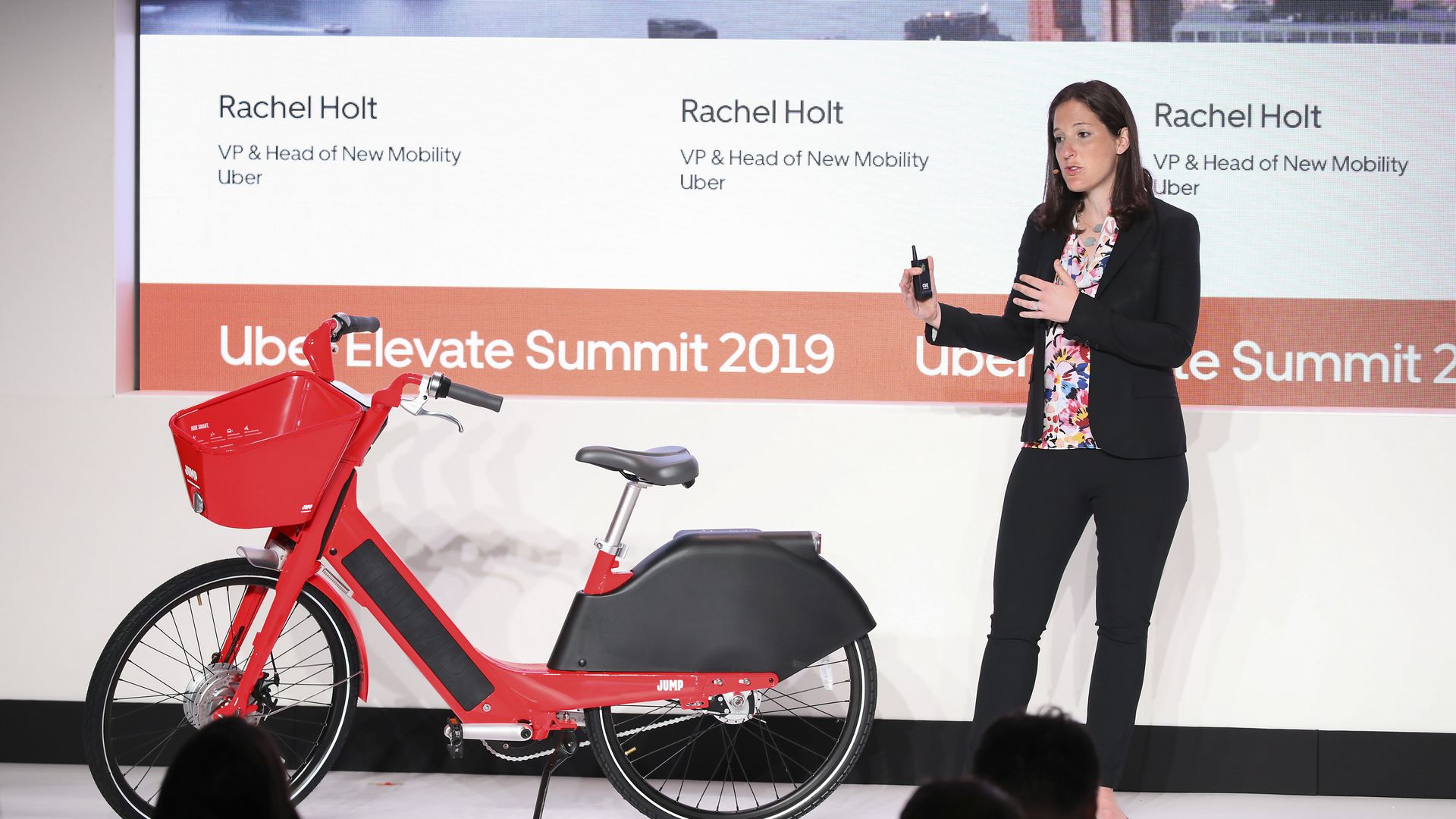 Rachel Holt, a longtime Uber executive who joined the ride-hailing company in 2011, is leaving Uber to launch a venture capital firm called Construct Capital, according to an internal memo Axios has obtained.
Why it matters: Holt, who started her time at Uber heading its Washington, D.C. operations, was promoted in 2018 to head what it calls "New Mobility," the division that includes bikes, scooters, and public transit partnerships.
Below is an excerpt from an internal email sent by Holt, and obtained by Axios:
"Making a change this this is never a simple decision and, in my case, doubly so. Uber has been my home for nearly 8.5 years and I've grown immensely both personally and professionally in that time. I'll never forget the rush of energy turning on our business in Washington, D.C. in 2011 for the first time, and immediately seeing the 8 available cars we had on the road (that was a lot at the time!) get requested.
I'll always remember where I was when the first moment it dawned on me that we might be onto something big, when I overheard strangers talking about Uber, showing each other this cool new app they had found. I couldn't have been prouder to see the positive impact on drivers across the country when we launched tipping...
And, most recently, spending time in with the NeMo leads in Paris, riding JUMP bikes around the city and seeing firsthand just how much we're changing the city for the better, and realizing how lucky I was to have the opportunity to change the world not once, but twice, on both rides and mobility."
Go deeper: Uber's pre-IPO holders cash in
Go deeper