NASA's newly minted astronauts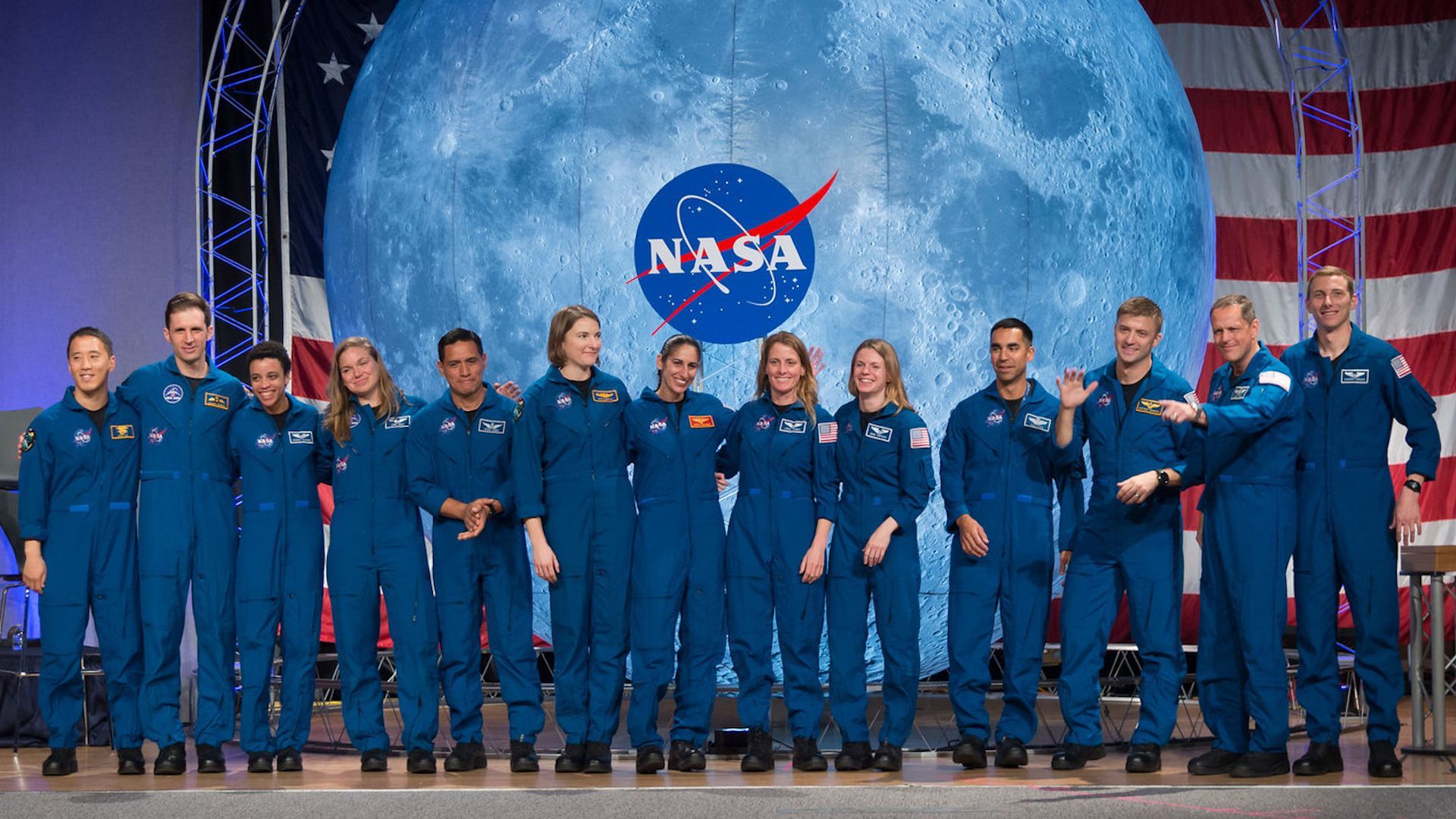 Newly graduated NASA astronauts are looking to the Moon, the International Space Station and even Mars as possible destinations.
Why it matters: Astronauts are NASA's charismatic public face, and the new class of 11 — known as the Turtles — will be at the forefront of the space agency's plans to return to the Moon as part of its Artemis program.
But perhaps more than that, this diverse class of astronauts represents the space agency's hunger for human spaceflight in a post-space-shuttle, post-Apollo world.
"If you look back at the Apollo missions, it was this incredible unifying thing," new astronaut Zena Cardman told Axios of her view on Artemis. "And now [there is] the chance to do that — something of that magnitude again — but to do it differently and sustainably; to go and to stay."
Details: The Turtles graduated in the first-ever public astronaut graduation ceremony held by NASA on Friday.
Each of the graduates received a pin to commemorate the graduation after about two years of training.
In total, NASA now has 48 active astronauts.
During their candidacy, the astronauts were put through their paces training for spacewalks, learning the Russian language and figuring out the general ins and outs of becoming an astronaut.
What's next: The new astronauts now await flight assignments as they rotate through various jobs supporting their colleagues on the space station and on the ground.
NASA also has plenty of kinks to work out with Artemis as the agency aims to send people to the Moon by 2024. Congress doesn't appear to be supportive of the timeline laid out by the Trump administration.
Go deeper: NASA racing to get astronauts to the moon in four years
Go deeper