Hospitals say they want affordable care, but actions aren't clear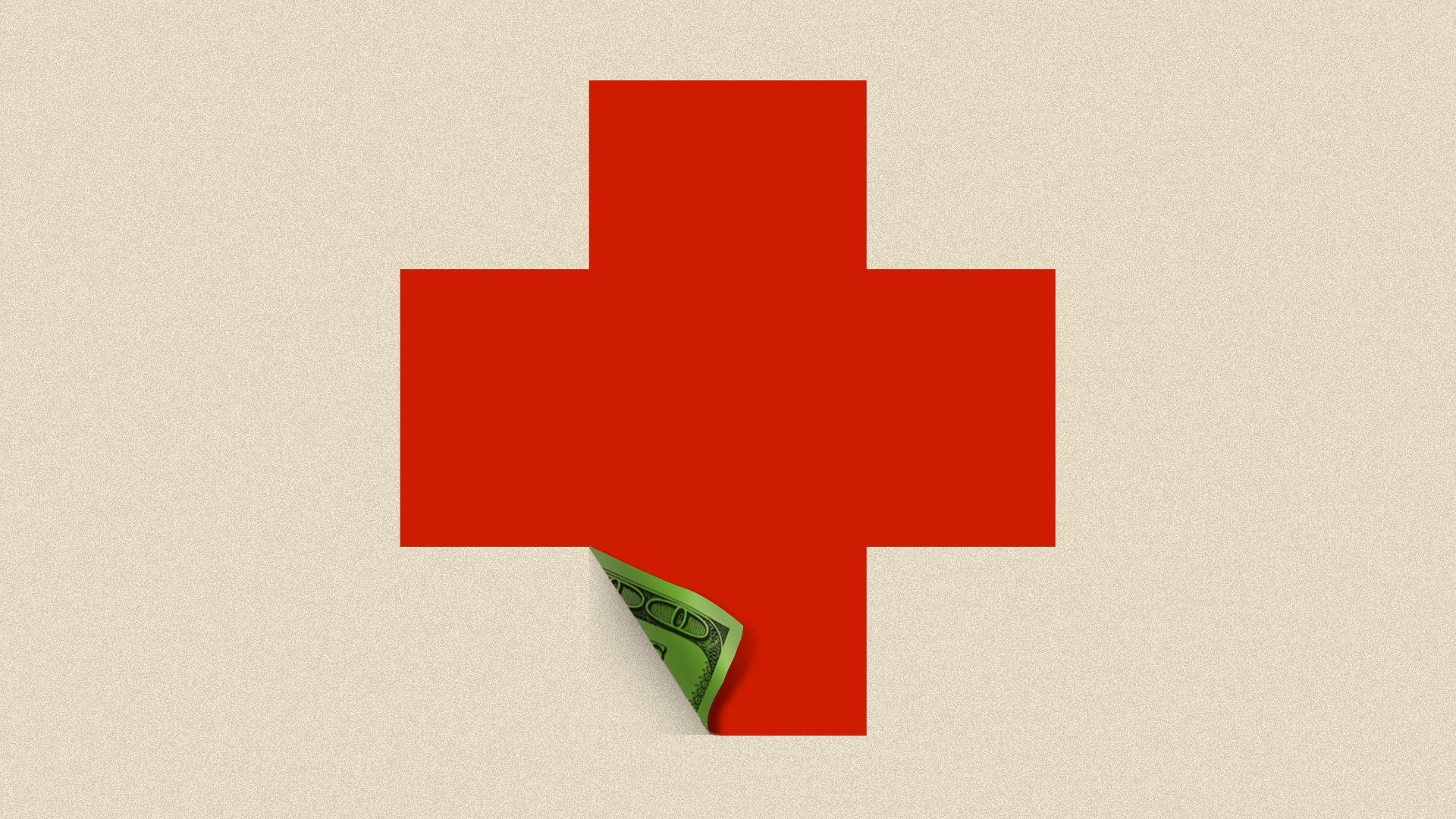 Hospitals acknowledged to investors at this year's J.P. Morgan Healthcare Conference that their industry is contributing to patients' financial turmoil.
Yes, but: Hospitals reassured those same investors that they were focused on growing their revenue, with no real details about how that would save patients money.
What they're saying: "The number one cause of personal bankruptcy is our industry," Intermountain Healthcare CEO Marc Harrison, who is recovering from cancer treatment, said in one of the conference's opening sessions. "We have an absolute responsibility to make health care as affordable as possible."
Intermountain CFO Bert Zimmerli said his system has taken a $100 million hit to its bottom line by lowering costs over the past two years — a fraction of Intermountain's $9 billion of annual revenue.
He then touted the system's above-average 6% operating margin and explained that its collections from patients "have really been strong."
Bon Secours Mercy Health CEO John Starcher, who helped complete the system's merger and has acquired other community hospitals, said BSMH will continue to look at other deals because "growth is necessary" — even though all reputable evidence suggests hospital mergers raise prices and don't improve care.
The big picture: Health care's high prices, especially for hospital services, eat away at everyone's paychecks and cause large out-of-pocket burdens. But health systems mostly haven't made a dent in changing those affordability concerns.
Go deeper: A reality check on hospital beds.
Go deeper