Boeing lost plane orders in 2019 for the first time in decades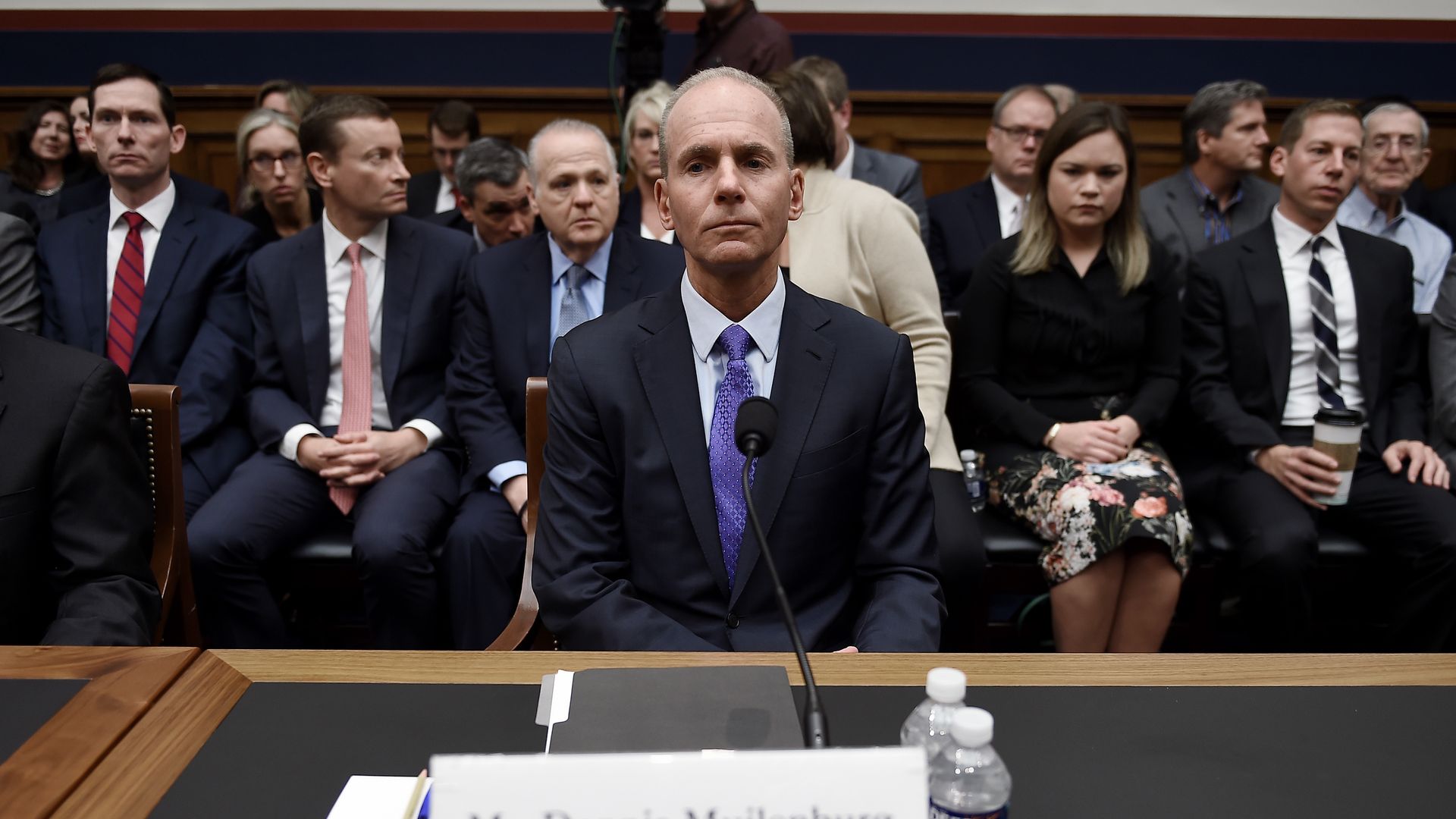 Boeing had more canceled orders than new purchases in 2019, following two deadly crashes and the grounding of the 737 MAX jet, CNBC reports.
Why it matters: It's the first time the company has posted negative orders in at least three decades, according to a spokesperson. The company lost a total of 87 orders for commercial airplanes, while its European competitor Airbus logged orders for 768 new planes, per CNBC.
The state of play: Boeing's board recently ousted its CEO Dennis Muilenburg, who managed to survive more than a year after the first 737 MAX crash. Muilenberg forfeited stock units worth about $14.6 million, but he will still leave the company with more than $60 million in compensation.
Muilenberg has been replaced by Dave Calhoun, who said in an email to all employees Monday that his primary focus is getting the 737 MAX back in the air, per CNBC.
However, the company is still facing a congressional investigation. Hundreds of pages of internal messages show employees mocked federal regulators and joked about potential software flaws in the 737 MAX prior to the deadly crashes, per the New York Times.
Go deeper: Boeing CEO Dennis Muilenburg is out
Go deeper