Clouds from Australia's extreme fires can be seen from space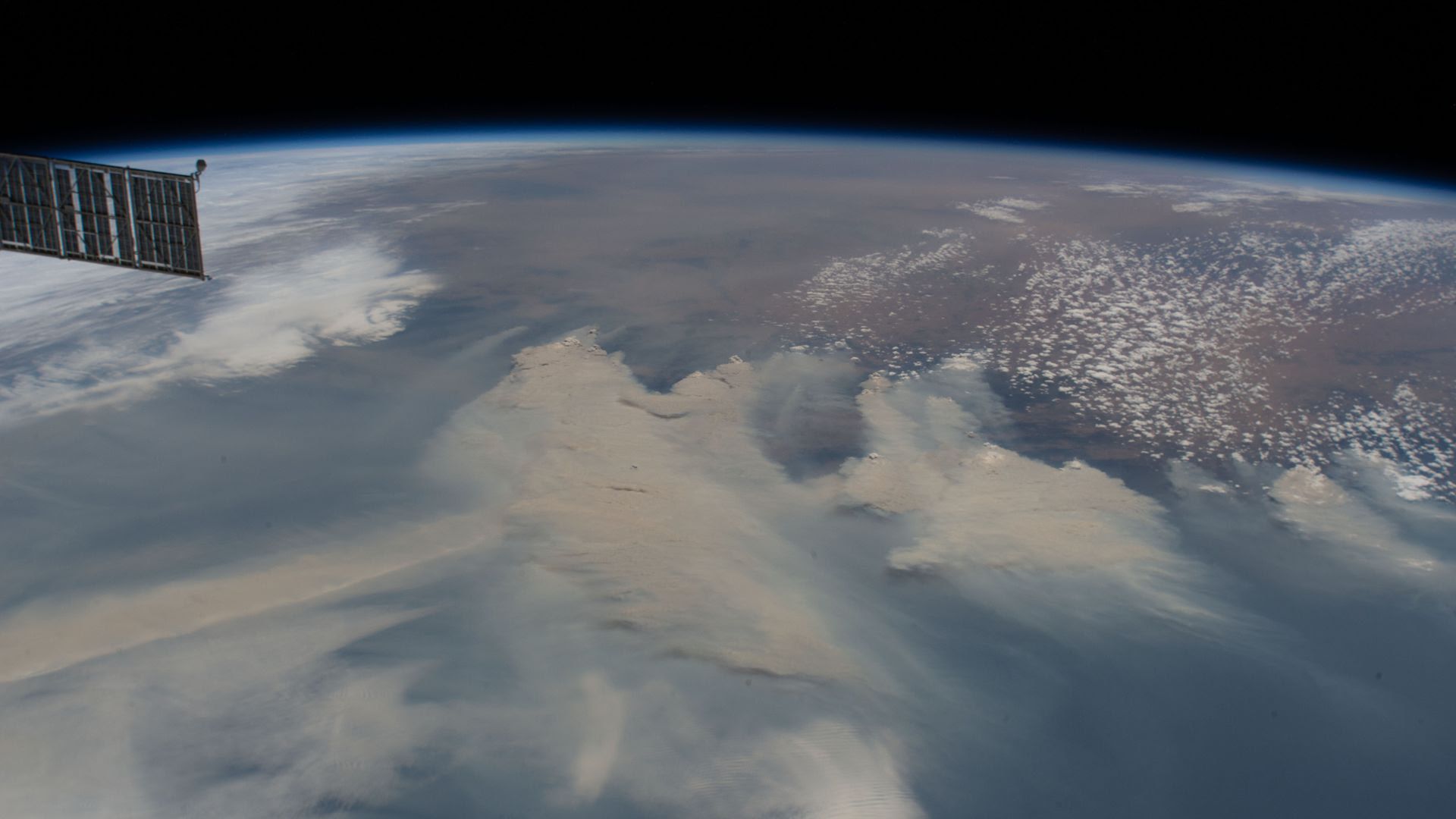 The sheer size and scale of the fires raging in Australia can perhaps best be seen from space.
The big picture: Australia's extreme fires have been made worse by climate change, which exacerbated the country's hot and dry conditions.
Details: Astronauts on the International Space Station caught sight of smoke from the historic fires raging in Australia earlier this month.
The station was orbiting 269 miles above the Tasman Sea when this photo was taken on Jan. 4.
This season's bushfires in Australia have been far worse than usual, with severe drought and higher-than-normal heat fueling the flames.
Go deeper... Australia's deadly fires: What you need to know
Go deeper