Bloomberg argues that early focus on Iowa and New Hampshire benefits Trump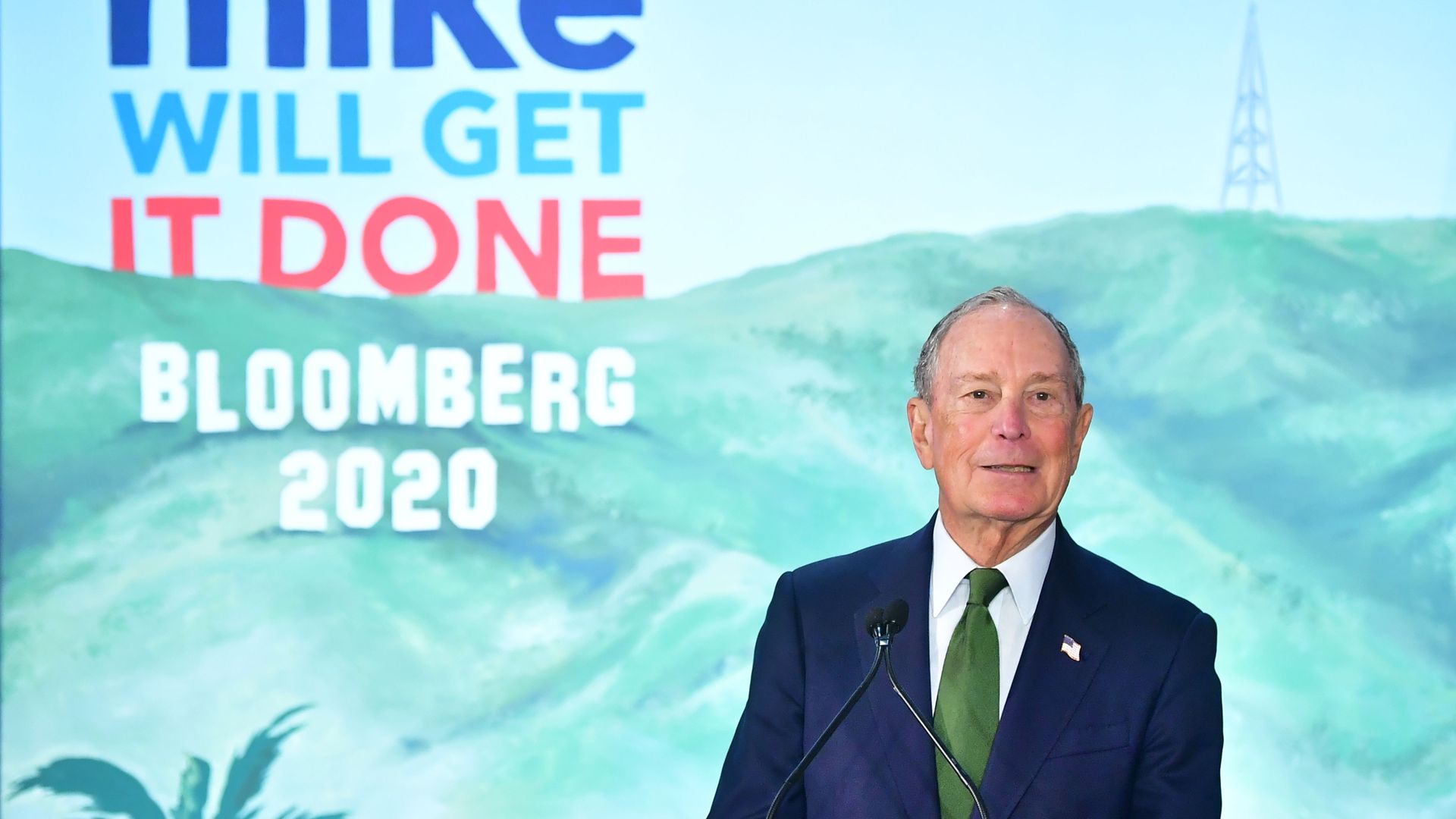 Mike Bloomberg wrote Monday in a CNN op-ed that Democrats are benefiting President Trump with their focus on Iowa and New Hampshire, the first two states to vote for president, arguing they do not represent the party's electorate.
Why it matters: Bloomberg wrote that, if elected, he would work with state party leaders to "re-order the primary calendar in ways that better reflect our diverse electorate and channel more resources into the states we actually need to win in November."
He said Iowa and New Hampshire were "among the most homogenous [states] in the nation," asking, "[W]hat about African American, Latino, Asian American, Pacific Islanders, and other voters in places like Detroit, Montgomery, Phoenix, and Houston?"
"But since the changes are unpopular with voters in Iowa and New Hampshire, the other candidates have mostly stayed mum."
Between the lines: Bloomberg has bucked the trend of focusing on early-voting states, instead investing in Super Tuesday states that will vote on March 3 and in Wisconsin and Pennsylvania, which vote in April, according to NBC News.
Bloomberg emphasized in his piece that Democrats should focus on battleground states the party lost to Trump in 2016.
The state of play: Democratic National Committee Chairman Tom Perez has said that it is premature to discuss the 2024 nominating calendar.
"After every cycle you evaluate, and that's for another time. We want as many people as possible to participate. And I think our reforms are enabling that," Perez said, according to the Dallas Morning News.
Of note: Bloomberg praised Julián Castro, who recently dropped out of the presidential race, for advocating for a primary calendar that reflects the nation's diversity.
Go deeper:
Go deeper