66% of Americans want John Bolton to testify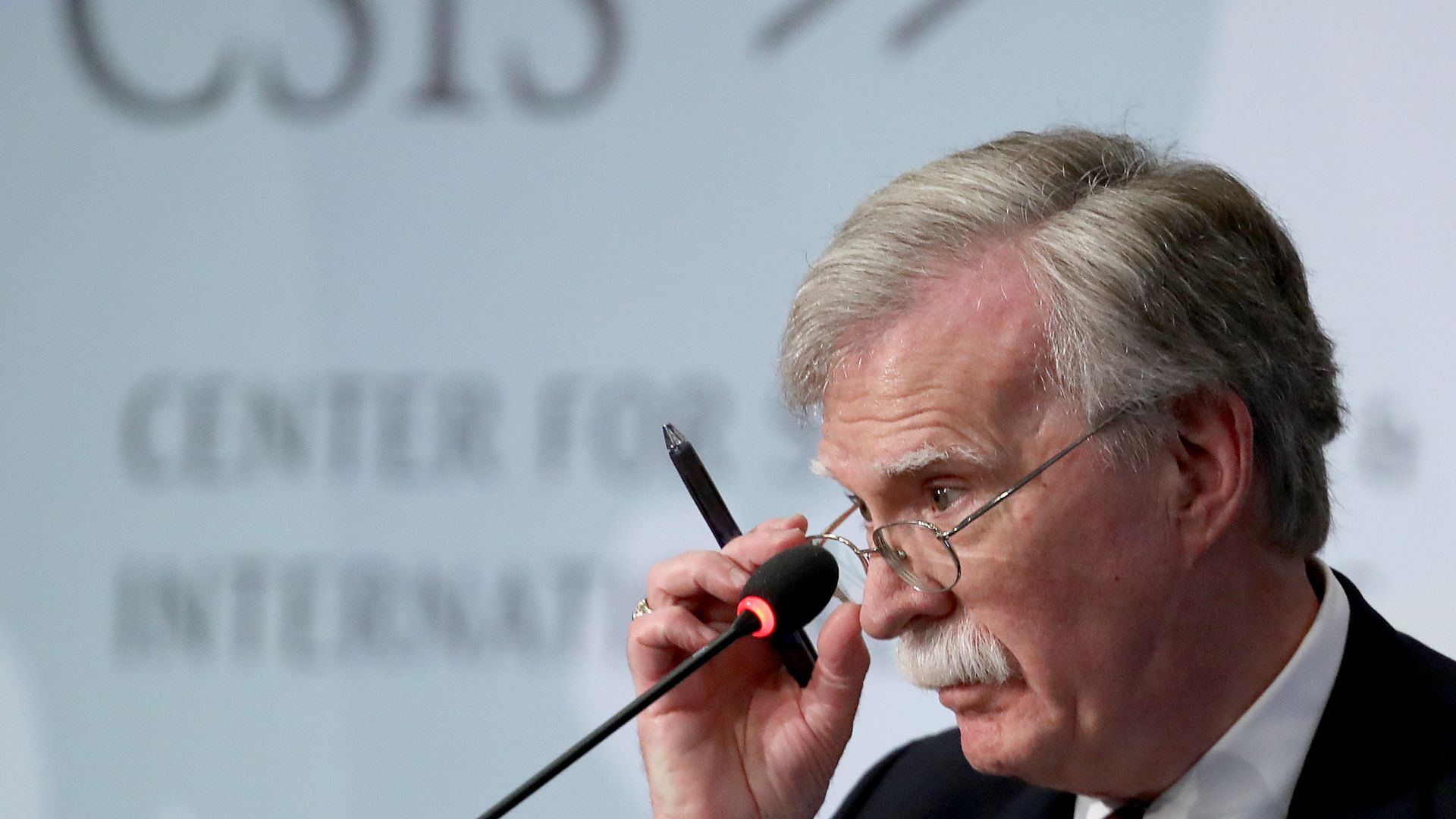 Two-thirds of Americans surveyed want former national security adviser John Bolton to testify in the Senate impeachment trial, according to a Quinnipiac national poll of 1,562 voters released Monday.
Why it matters: Bolton, who is believed to have been a prolific note-taker with key insights into President Trump's decision-making on Ukraine, said earlier this month that he would be willing to testify if subpoenaed by the Senate. Popular support for Bolton's testimony could put pressure on moderate Republican senators to vote to call him as a witness.
The voters who want Bolton to testify include 39% of Republicans, 71% of independents and 91% of Democrats, per Quinnipiac.
The big picture: Many of those Republican senators have made clear that they will not commit to voting for witness testimony before the trial begins, despite new revelations about the Ukraine scandal coming out over the holiday break.
Sen. Susan Collins (R-Maine), however, told reporters on Friday that she has been working with "a fairly small group" of GOP senators to ensure witnesses like Bolton are called.
Other moderate Republicans have dodged questions about potential witnesses, but if a handful decides to buck the party line, it could be enough.
Yes, but: In an interview with Fox News' Laura Ingraham that aired Friday, Trump said he'd likely invoke executive privilege if Bolton was subpoenaed.
Methodology: From January 8–12, Quinnipiac University surveyed 1,562 self-identified registered voters nationwide with a margin of error of ±2.5 percentage points. The survey includes 651 Democratic voters and independent voters who lean Democratic with a margin of error of ± 3.8 percentage points.
Go deeper: Trump claims Bolton would "know nothing" about impeachment charges
Go deeper