A surprising flu strain is responsible for most pediatric deaths this season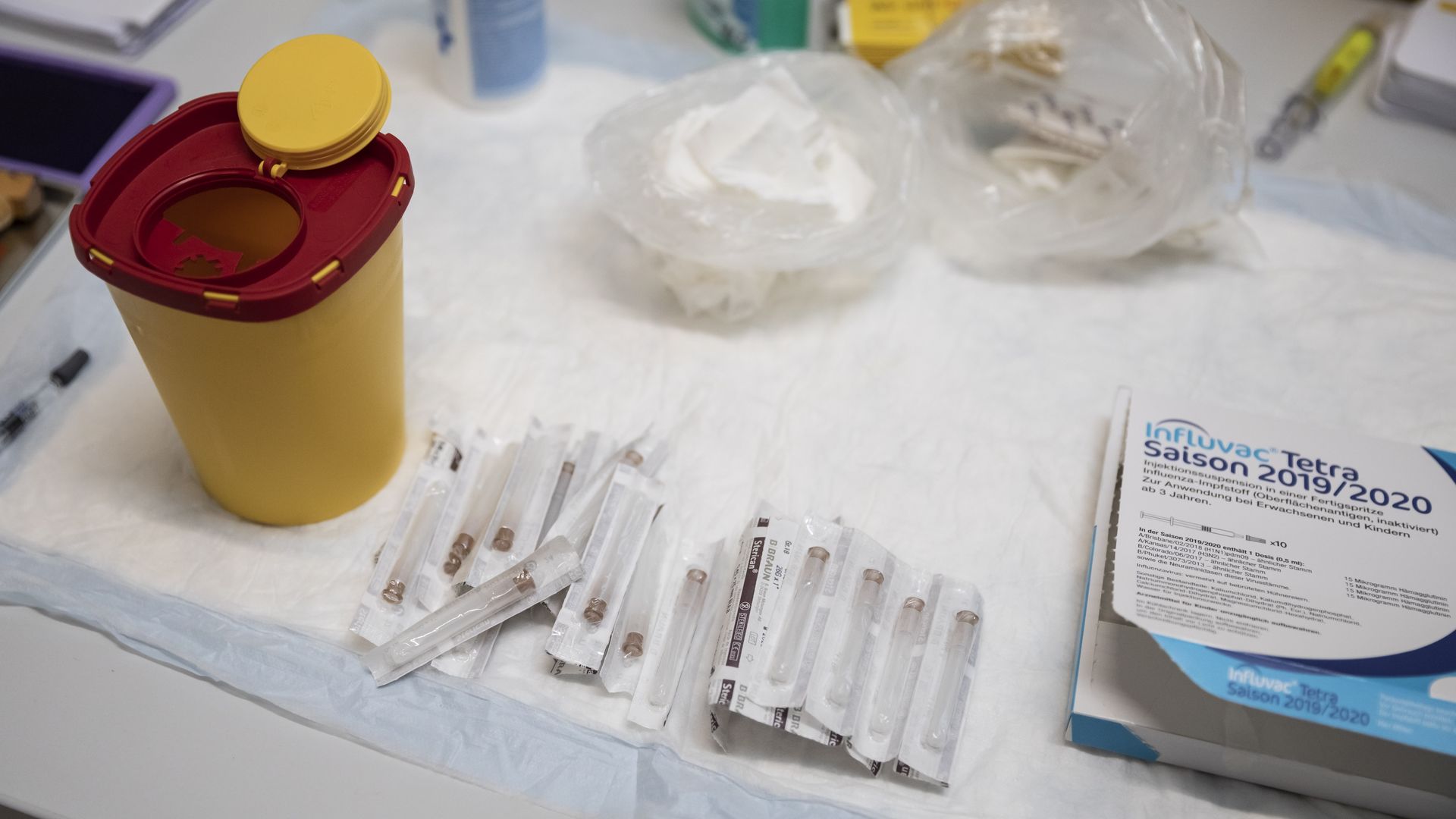 A surprisingly early strain of the influenza B virus is responsible for 21 of the 32 pediatric deaths in this flu season, according to new data from the Centers for Disease Control and Prevention.
Between the lines: Influenza B hasn't been a main cause for sickness in the U.S. for 27 years. It isn't as much of a risk to senior citizens, but tends to cause more complications in young children.
This season's vaccine includes influenza B but the variations in that strain may not be a great match, a common challenge researchers have with the flu vaccine each year.
Anthony Fauci, head of the National Institute of Allergy and Infectious Diseases, tells Axios it's too early to determine how effective the flu shot is this year, but officials emphasize the importance of partial protection.
Go deeper: The pandemic potential
Editor's note: This piece was updated to include more information on influenza B and the vaccine.
Go deeper